Call for volume discounts!
(800) 671-9662
---
Distributor Pricing Available

Call Us!

Volume Discounts

Buy More, Pay Less

Zero Sales Tax

Order Online

Secure Shopping

High Security Checkout
---
---
Availability:

In Stock

Brand: Yodock
Please note: Fence panels are sold separately.
Yodock® 2001MB Barrier System
The Yodock®2001MB is the latest version of the 2001 range of Yodock plastic barriers. It comes in a variety of colors with the most popular variations being white or orange.
Each barrier locks into the next for maximum security, there are many accessories available that allow this barricade to be used for a multitude of applications.
Call for the Best Deals! - (800) 671-9662
| | 2001 | 2001M | 2001MB |
| --- | --- | --- | --- |
| Length | 6' | 6' | 6' |
| Height | 46" | 32" | 32" |
| Width | 24" | 18" | 18" |
| Empty Weight | 130 lbs. | 75 lbs. | 85 lbs. |
| Full Weight | 1,500 lbs. | 750 lbs. | 900 lbs. |
| Capacity | 180 gallons | 100 gallons | 100 gallons |
| Material | LDPE | LDPE | HDPE |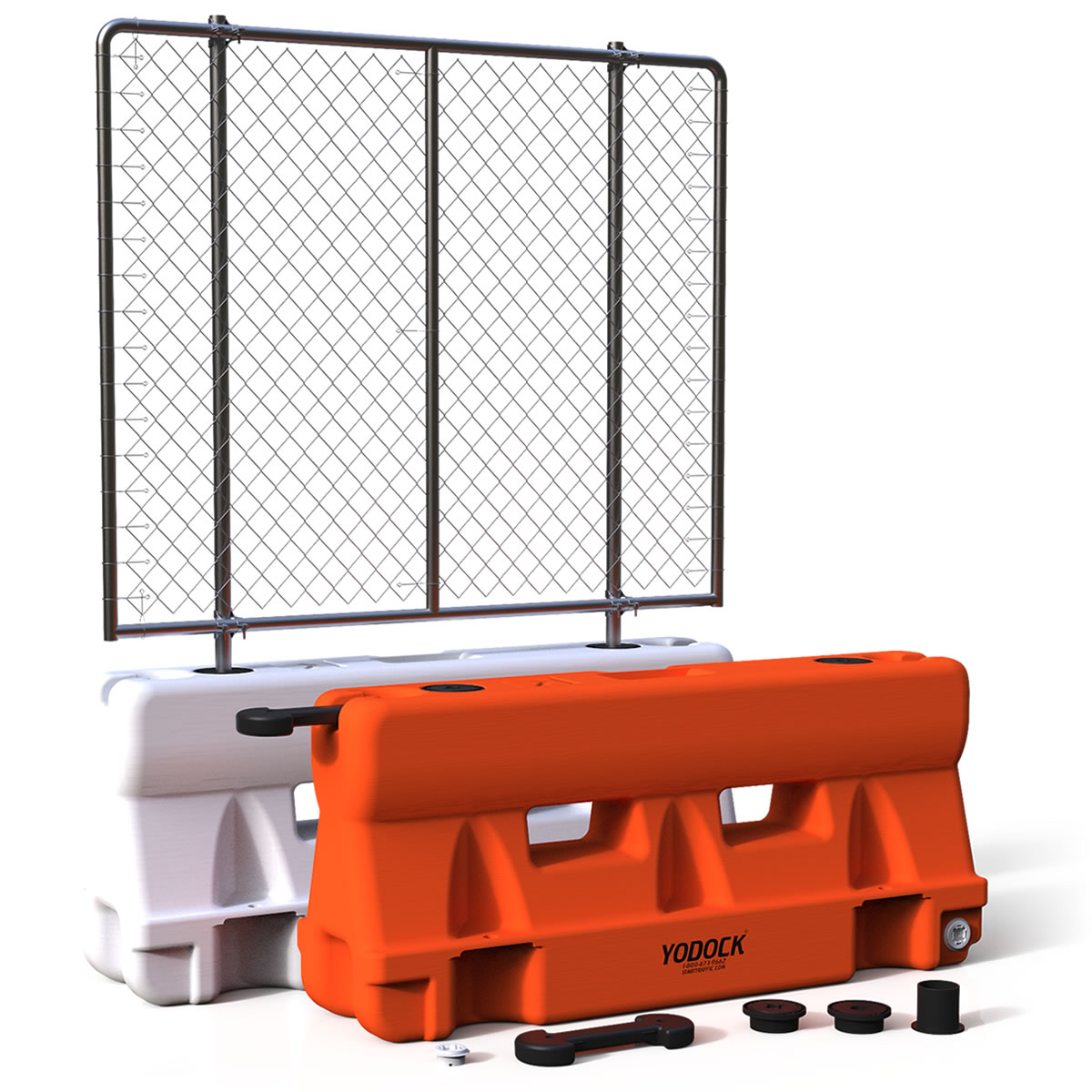 ---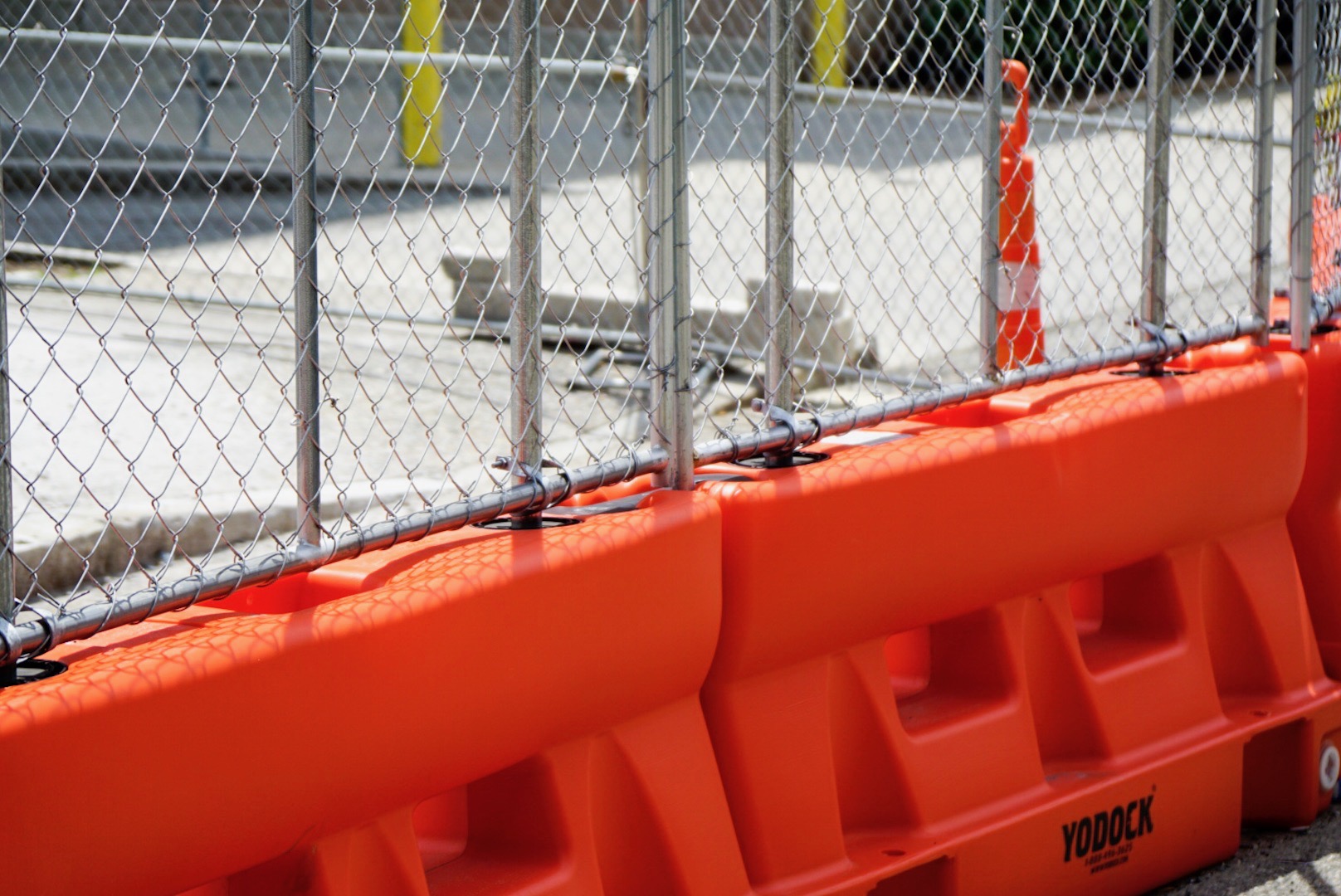 Construction Fencing
Create a safe and secure work zone with high fence panels. These Yodock branded fence panels offer superior security and safety. They prevent passers-by and pedestrians from reaching or climbing over the barricade into areas where they may sustain an injury.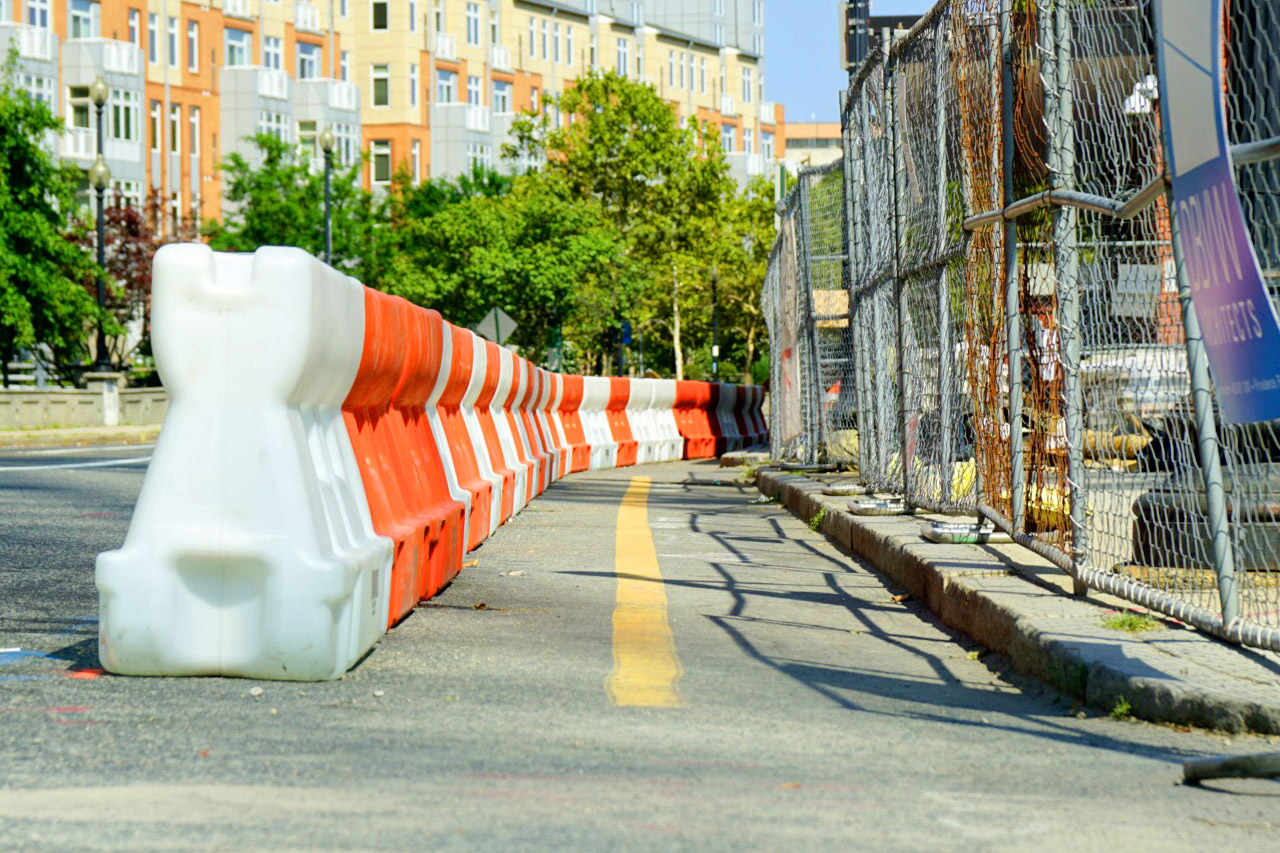 LCD
The Yodock 2001MB can be deployed as a Longitudinal Channelizing Device (LCD for short). In this application, it can be used to guide traffic or pedestrians safely around temporary works or changes in road layouts.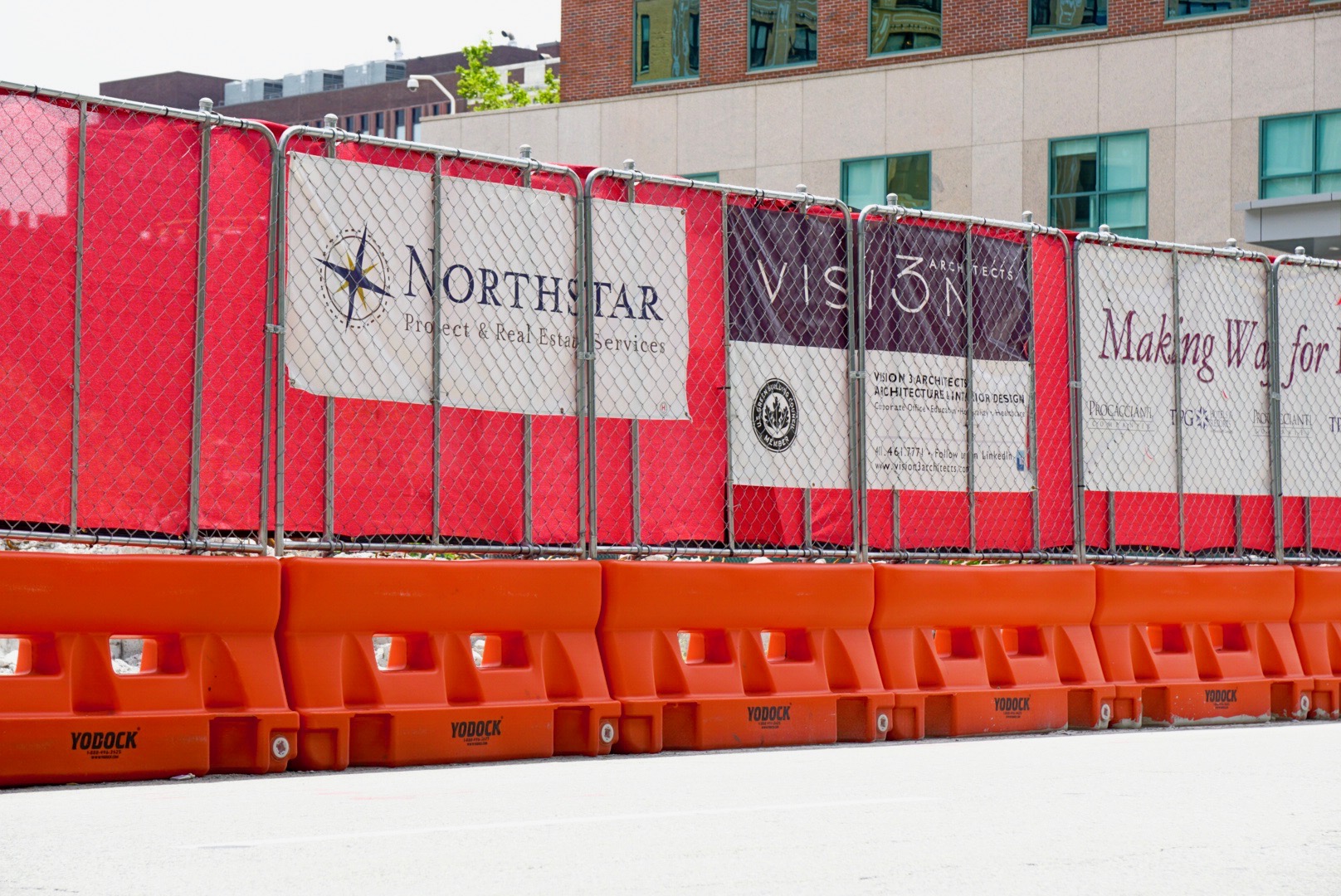 Event Security
Ensure everyone attending an event has paid for their entry by using the Yodock 2001MB as a fence system restricting access. A branded netting can also be fitted to obscure the view of anyone trying to watch an event.
---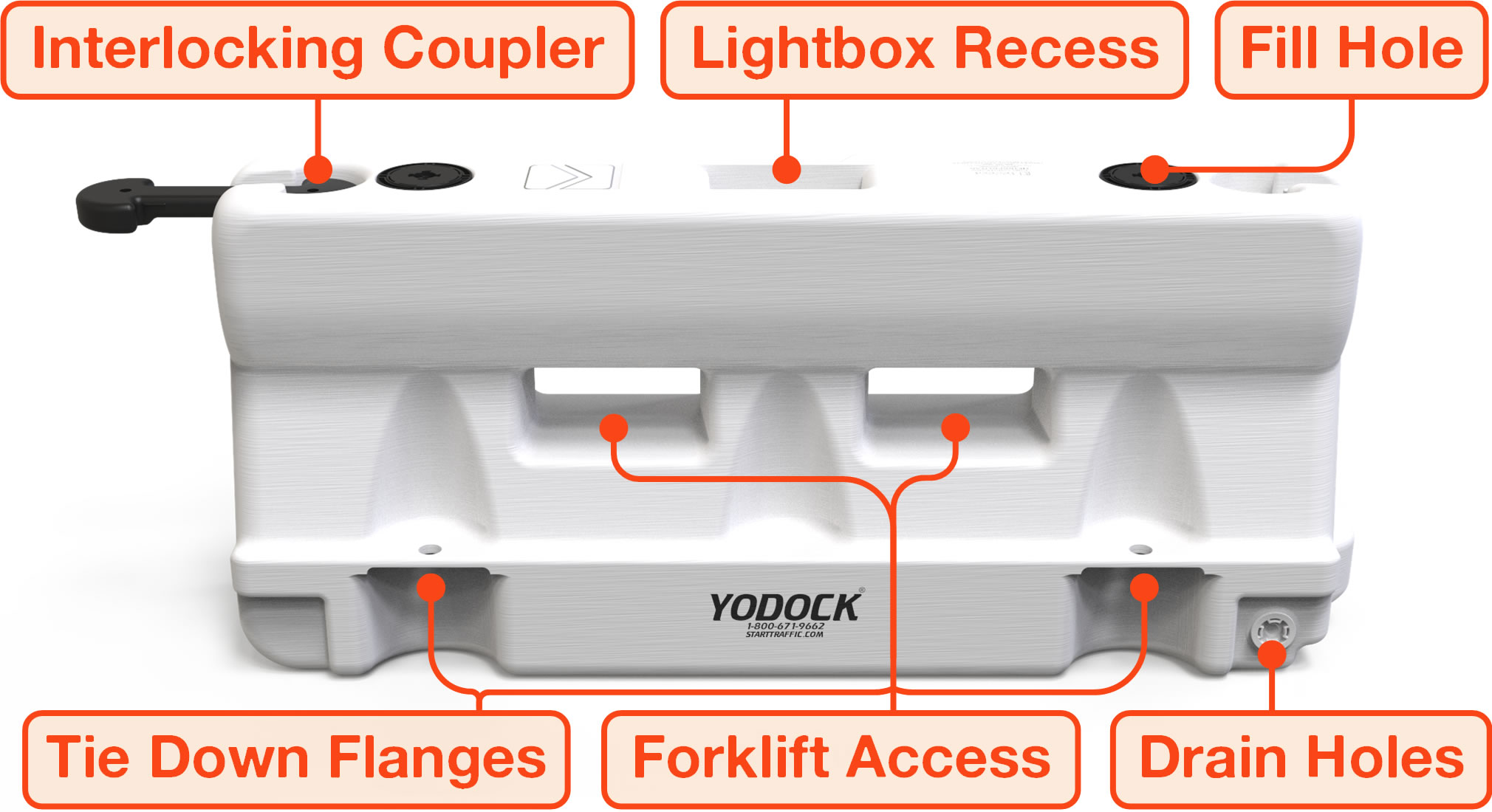 Lightweight and Easy to Lift
No need for heavy lifting equipment. Two workers can move empty barricades with ease.
Made from Hard Wearing HDPE
Lasts and will stand up to frequent and extended use.
UV stabilizers ensure that the sun will not damage the barriers.
Custom Colors Available
We can brand the 2001MB to suit your corporate requirements.
Use Filled or Unfilled
Depending on the application ballast may or may not be required.
---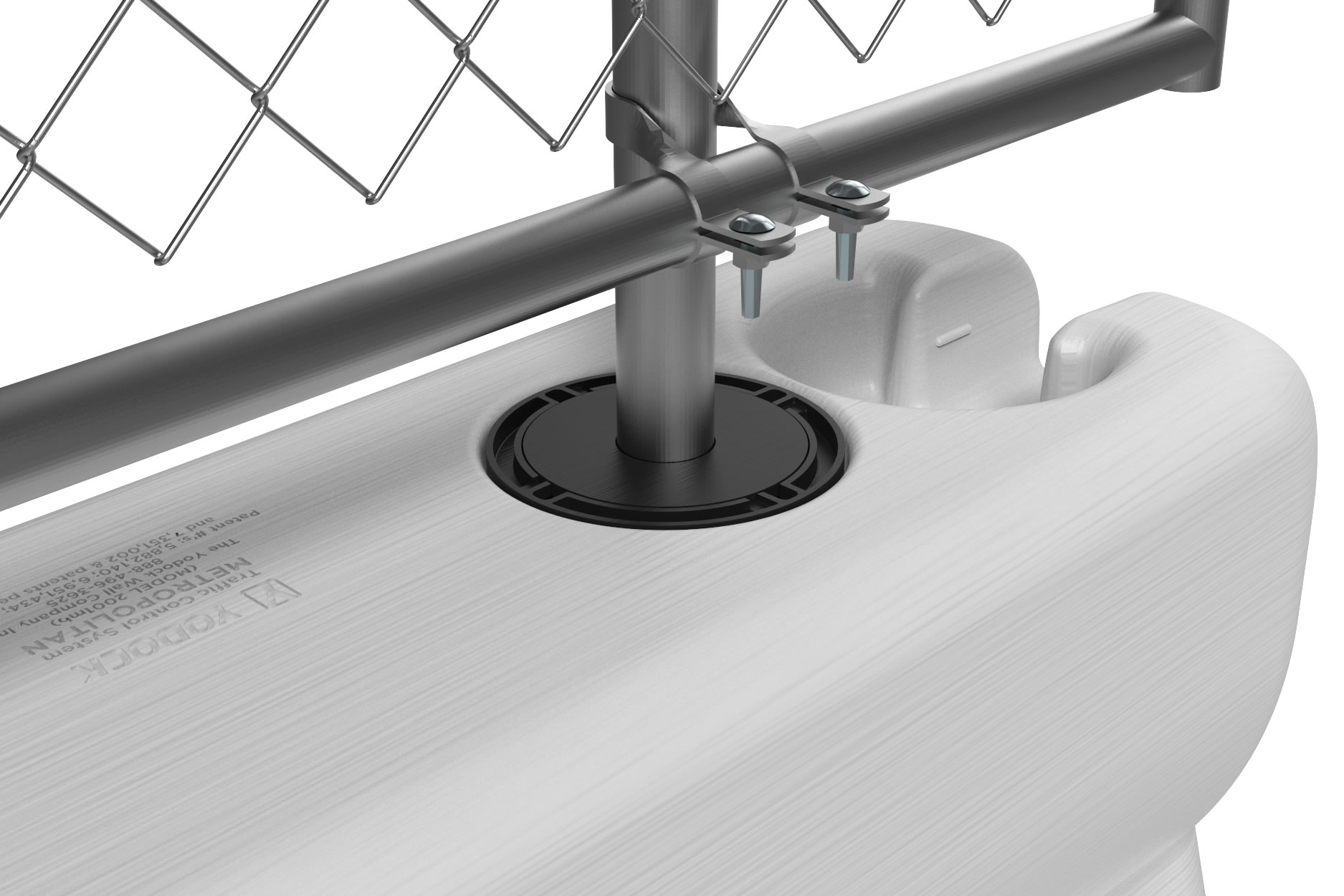 Post Stabilizer
The 2001MB can have the filler cap replaced to fit high-security fencing. There is also a post stabilizer at the bottom of the fill hole.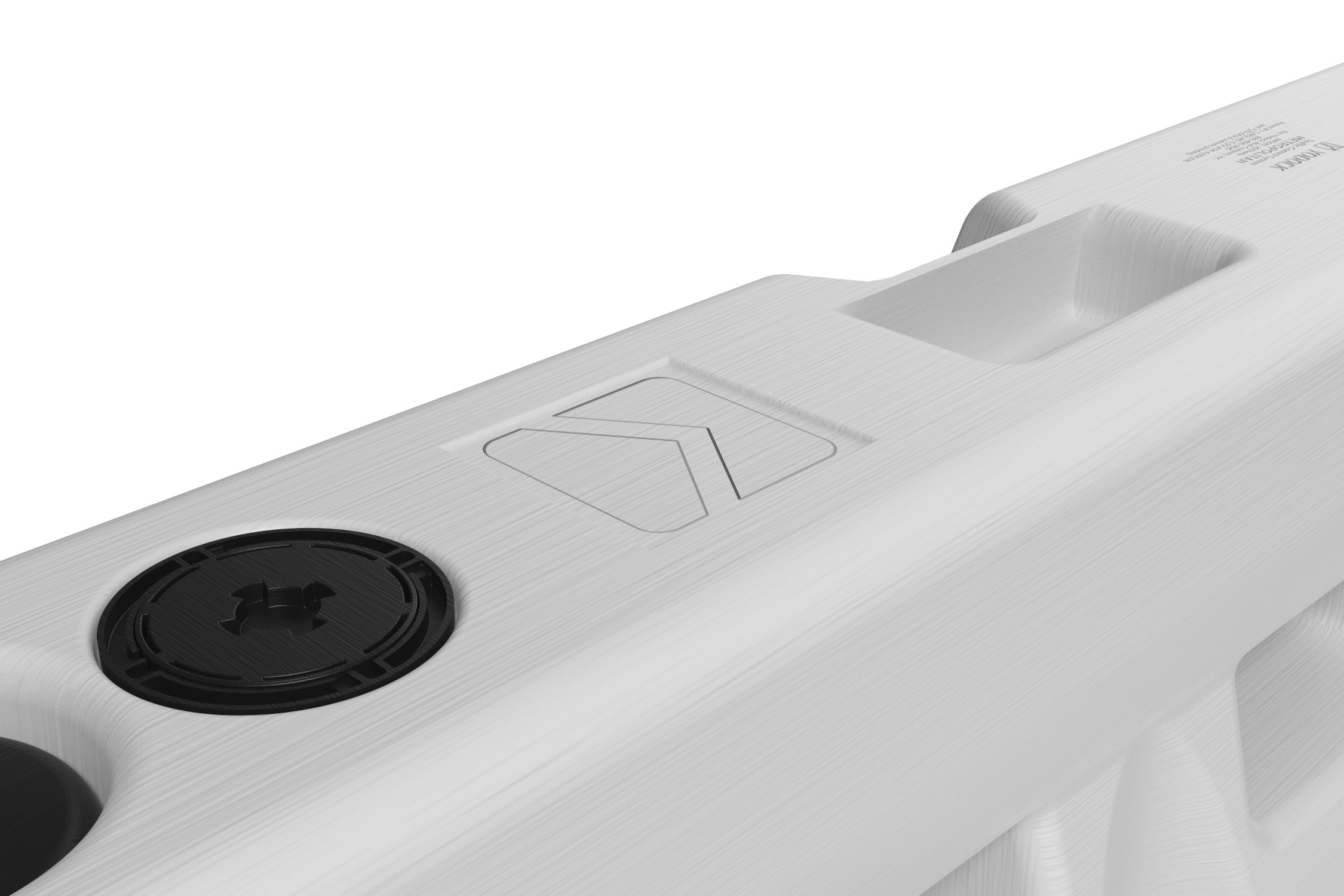 Branding
Know whose barriers they are? We'll have your brand embossed on each barrier, please call us for more info!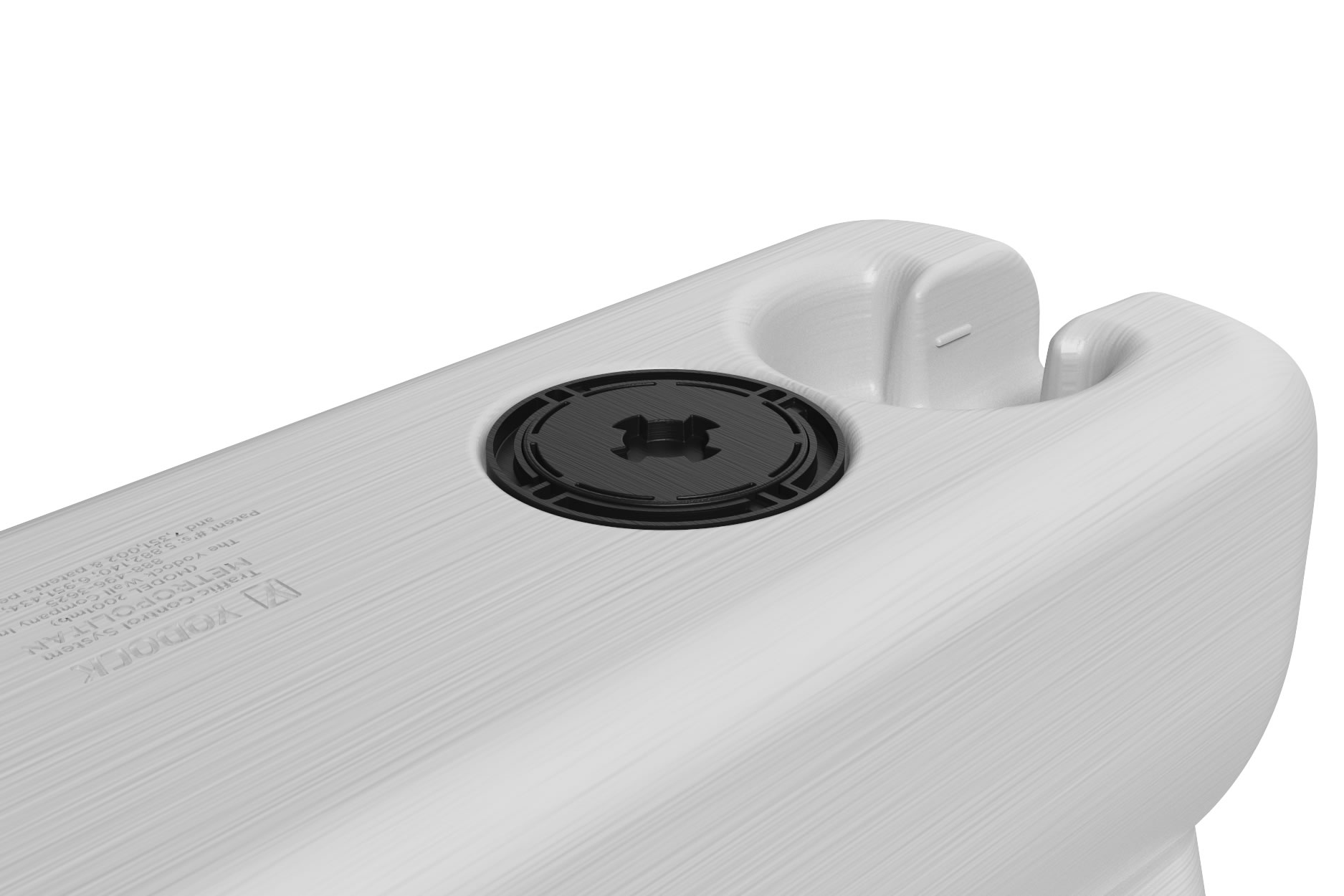 Lockable Filler Cap
To prevent tampering, the water filler cap can be twisted to lock and unlock with the supplied tool. There are 2 fill caps, 1 at each end.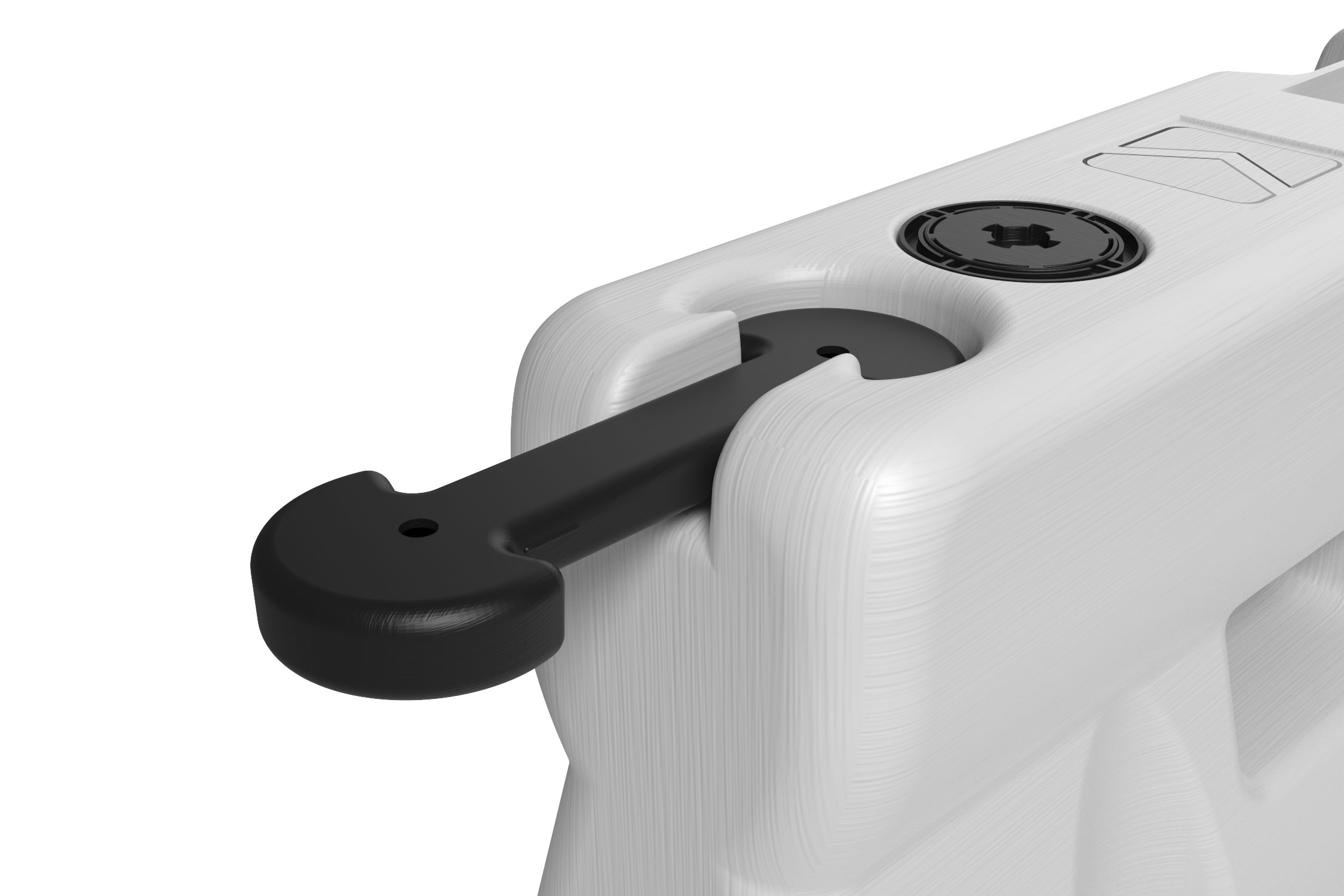 Interlocking Connector
Easily and securely snaps into the recesses of the barrier. This tried and tested 'dogbone' connector also works in the 2001M corner connectors.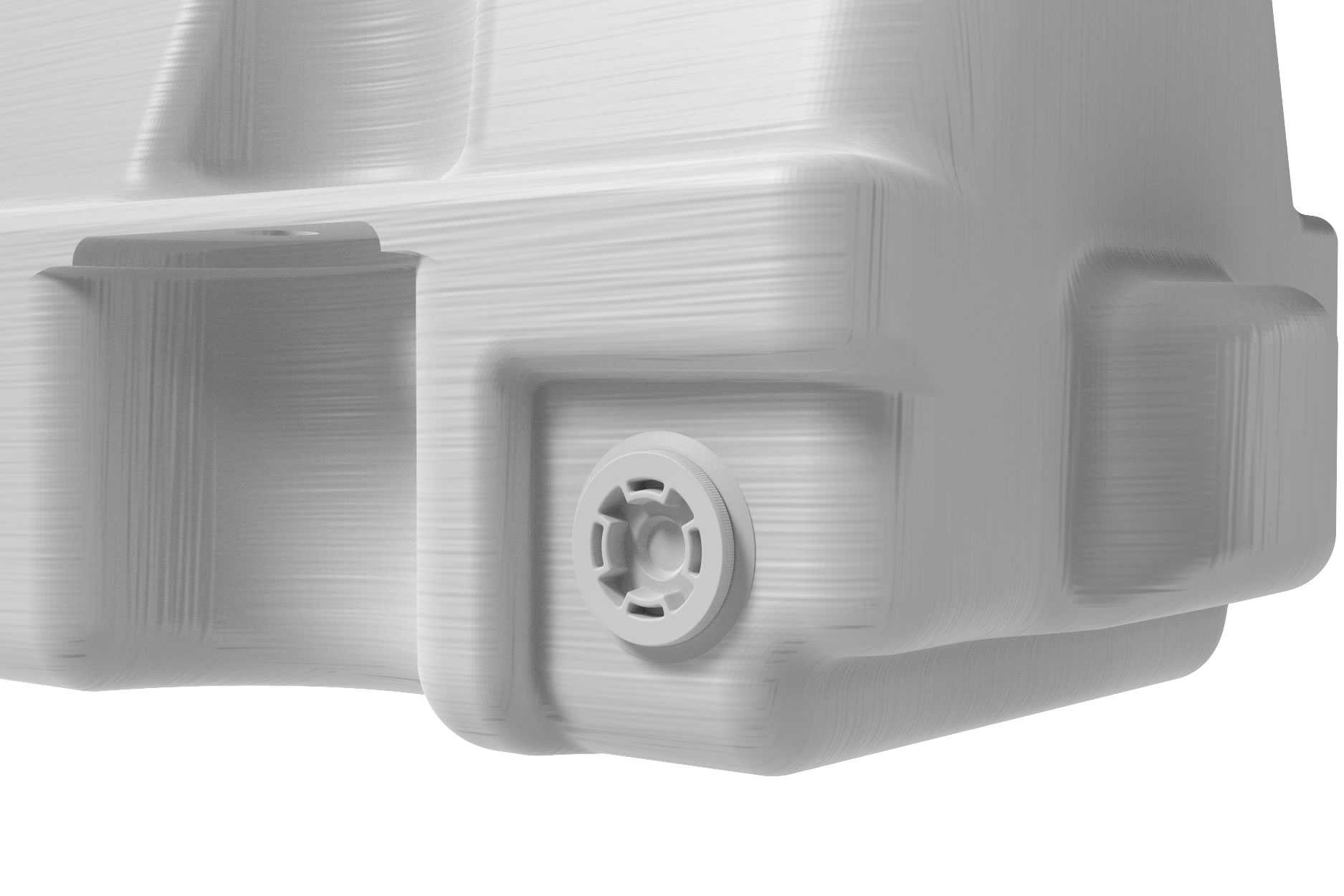 Drain Plugs
Our plugs incorporate a twist-lock seal with a silicone edging for the waterproof seal. Using the same tool to remove the pouring filler cap. Drain plugs are on both sides of the barrier for convenient access.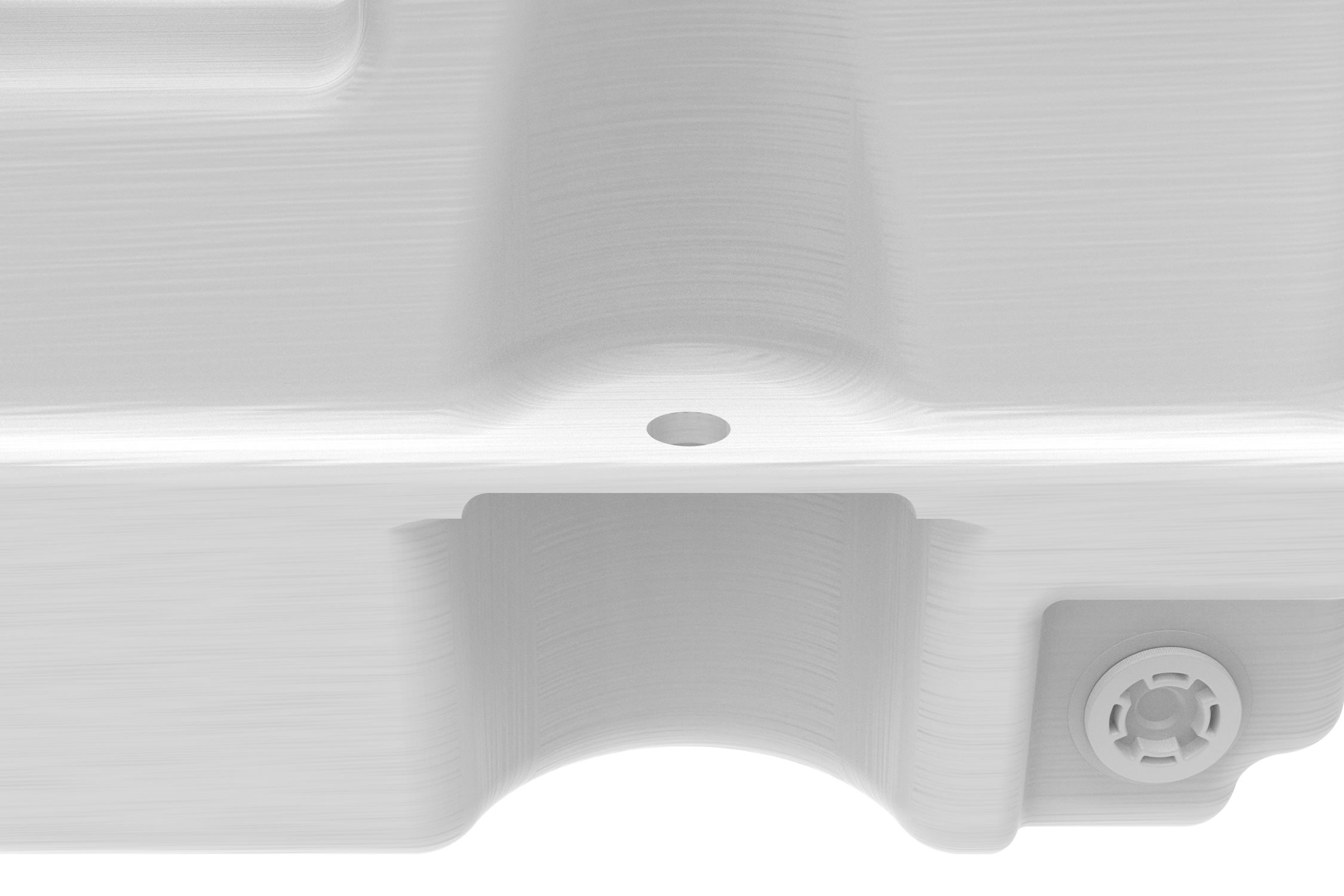 Tie Down Flanges
2 tie-down holes on each side make the 2001MB a permanent installation by anchoring itself to the ground for long term use.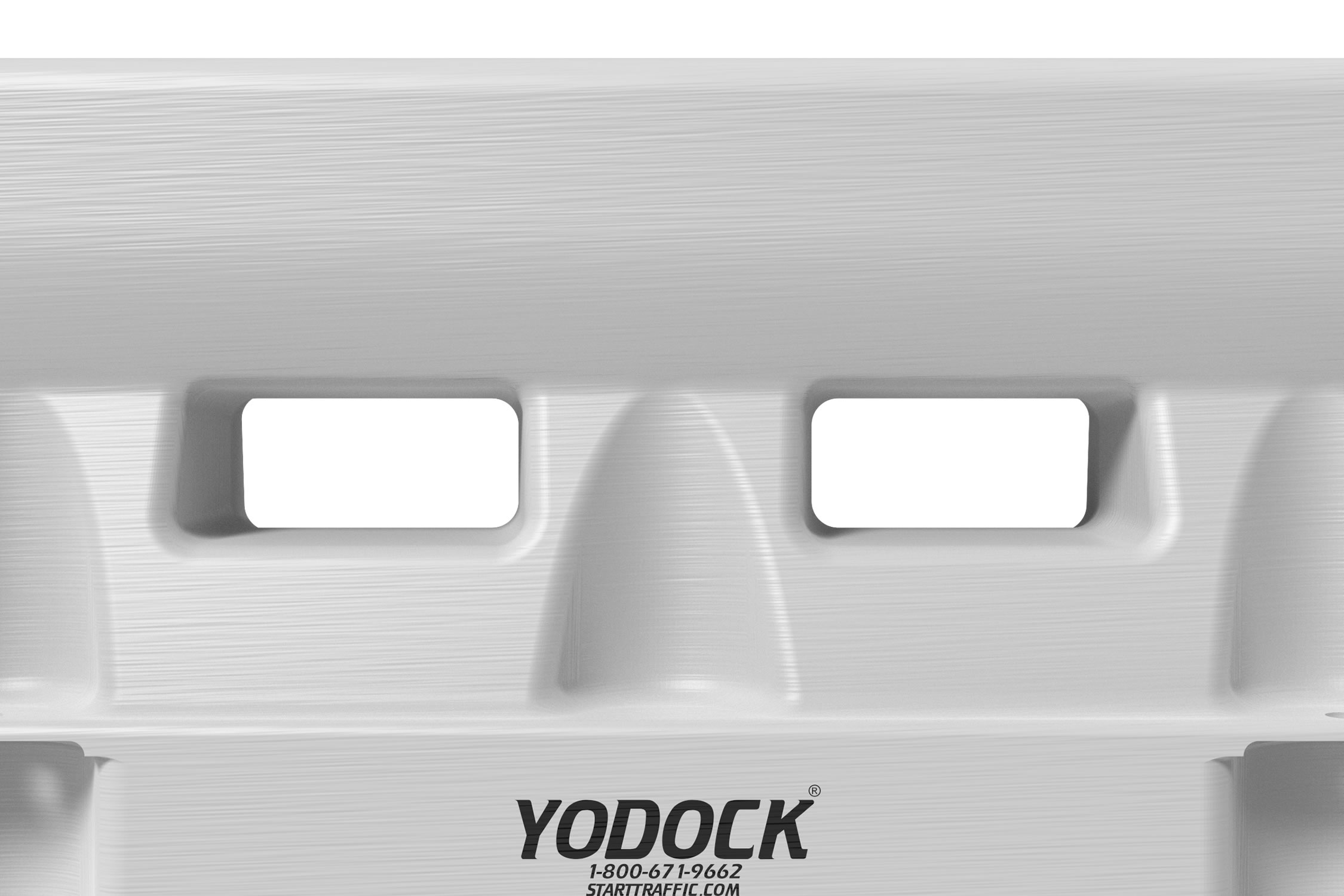 Forklift Lifting Points
Strong and durable lifting points allow the 2001MB to be lifted safely filled or unfilled with any standard forklift.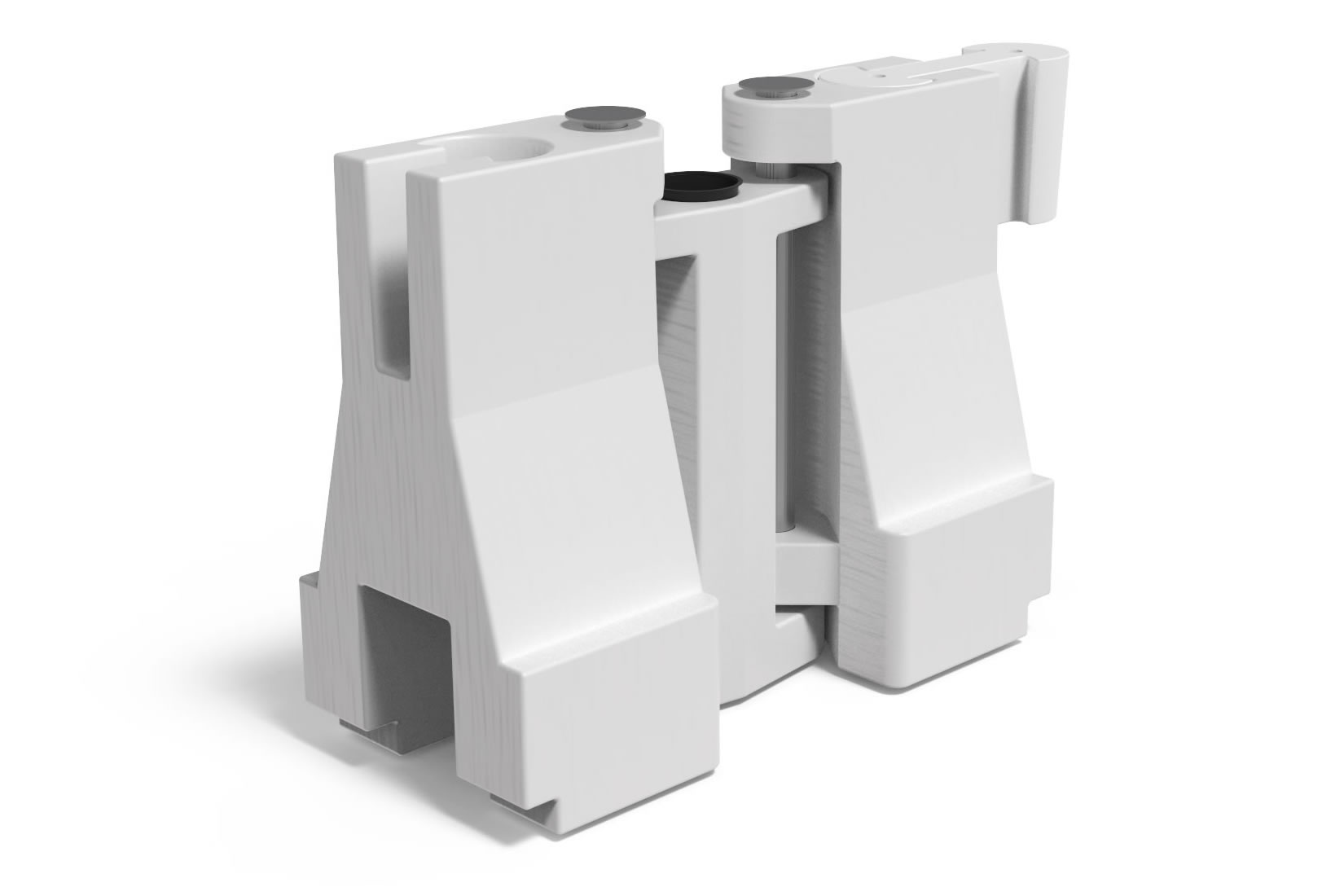 Create Corners
Using the corner connector to create pivot points with nearly any degree of articulation between adjacent barriers. It can also be used as access by acting as a gating device.
---

---
Customization? Yes, We Can!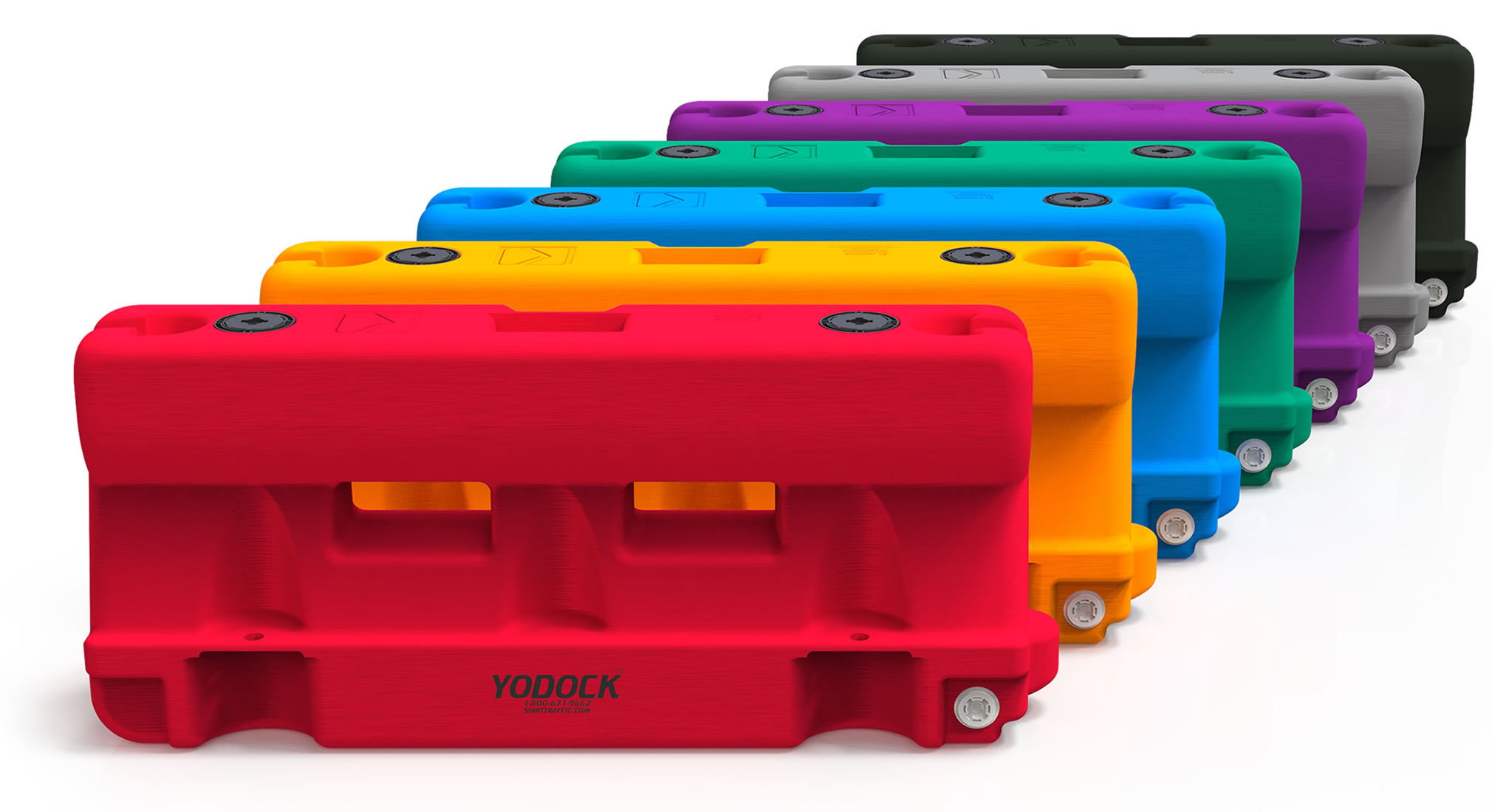 Why Buy the 2001MB From Start Safety?
We will ensure you get the right deal at the right price, saving you time and money. If you have any questions regarding the range, call our expert sales team on (800) 671-9662. They will ensure you get the right Yodock barrier for your needs, at the right price.
Need something a little different? We can always customize your barriers and accommodate your needs.

---
Customers Who Viewed This Page Also Viewed
---
Specifications
Certifications
ExactPhoto
✔ (The photos are of the actual product type that you are ordering)
ExactSpec
✔ (The specification has been independently checked for accuracy)
Material
Color
Opaque Ivory | Orange Pantone 172
---
Downloads
---
Q & A
Be the first to ask a question.