Call for volume discounts!
(800) 671-9662
---
Distributor Pricing Available

Call Us!

Volume Discounts

Buy More, Pay Less

Zero Sales Tax

Order Online

Secure Shopping

High Security Checkout
---
---
Availability:

In Stock

Brand: Yodock
Yodock Man Gate - Pedestrian Access Gate
Pedestrian Gate Yodock Fence made from galvanized steel which has a 5.8ft by 8ft frame. Mesh is 2.25 inch with 11.5 gauge wire.
Comes with the following:
(3) Hinges
(1) Gate Latch
(1) 1-3/8 x SS20 Flatbar
(4) 1-3/8x1-18 Clamps
(2) 6x6 plates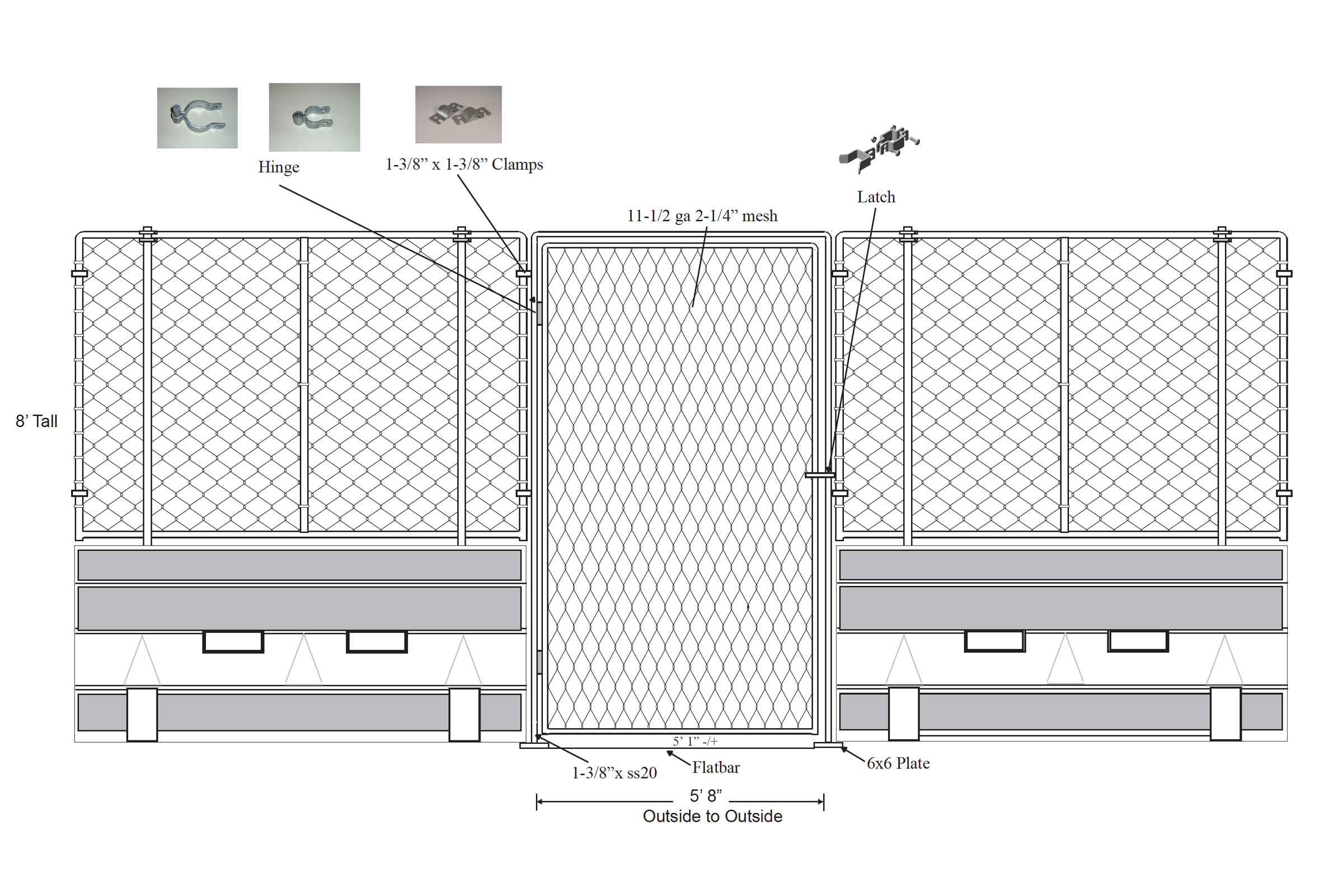 ---
Why Buy From Start Safety?
If you require a quote for this metal fencing, please contact our sales team on (800) 671-9662. Our Yodock sales team will assist you in getting the best price for your work zone fence requirements.
---
Customers Who Viewed This Page Also Viewed
---
Specifications
Certifications
ExactPhoto
✔ (The photos are of the actual product type that you are ordering)
ExactSpec
✔ (The specification has been independently checked for accuracy)
Dimensions
Height
96"
Length
72"
Packaging
Width
4.5"
---
Downloads
---
Q & A
Be the first to ask a question.