Call for volume discounts!
(800) 671-9662
---
Wholesale Pricing

Give Us A Call!

Expedited Shipping

Available Upon Request

Zero Sales Tax

Order Online

Secure Shopping

High Security Checkout
---
---
16/12 Temporary Sidewalk Cover Plates - Hole or Trench Cover
Our modern composite road plate is primarily targeted at smaller excavations and open hole construction areas where pedestrian safety is necessary. It is designed to cover an excavation with a maximum width of 35 inches. These plates are lightweight and slip-resistant when compared to steel and plywood, making them cheaper to transport and most importantly safer and far easier to install.
Ideal for sidewalks and parking lots
The smaller size and slip-resistant surface of our construction plate mean these cover plates are ideal for use in areas that have a lot of pedestrian traffic, such as sidewalks and parking lots. The texture on the surface of the plate along with the bright yellow color and chamfered edges ensures that pedestrians are less likely to slip or trip reducing liability.
Better durability and extended lifespan.
Unlike traditional wooden and metal sidewalk coverings this new one piece fiberglass sidewalk plate is rot and corrosion resistant, making a traditionally throwaway product investment for future construction projects. Our fiberglass sidewalk plates are far stronger than plywood and slip-resistant making them significantly safer for pedestrians in construction zones.
Quick and easy installation - Single man lift, only four securing bolts required
Each road plate only requires four securing bolts (one in each corner) to securely anchor it to the sidewalk or applied surface, this coupled with the lightweight construction of the plate means that even a single worker can install the plate within minutes.
Less attractive to metal thieves
Metal plates are often the target of scrap metal thieves, our plates being made of fiberglass with concealed steel reinforcements have no appeal to thieves ensuring that your site is less likely to be the target of crime.
Customized to match your company colors and brand.
For bulk orders, we are able to customize the appearance of the sidewalk plates by producing the plate in company colors or adding company branding. Minimum order quantities do apply so please contact us for details.
Two Sizes available to suit your requirements
Sometimes there is not enough space to deploy a larger sidewalk plate, for this reason, we have a large and a small plate available. We offer the 16/12 (1600mm x 1200mm) and 12/8 (1200mm x 800mm) Both are able to take loads up to 1400 lbs. and are of near-identical construction. Please see the specification table below for full details.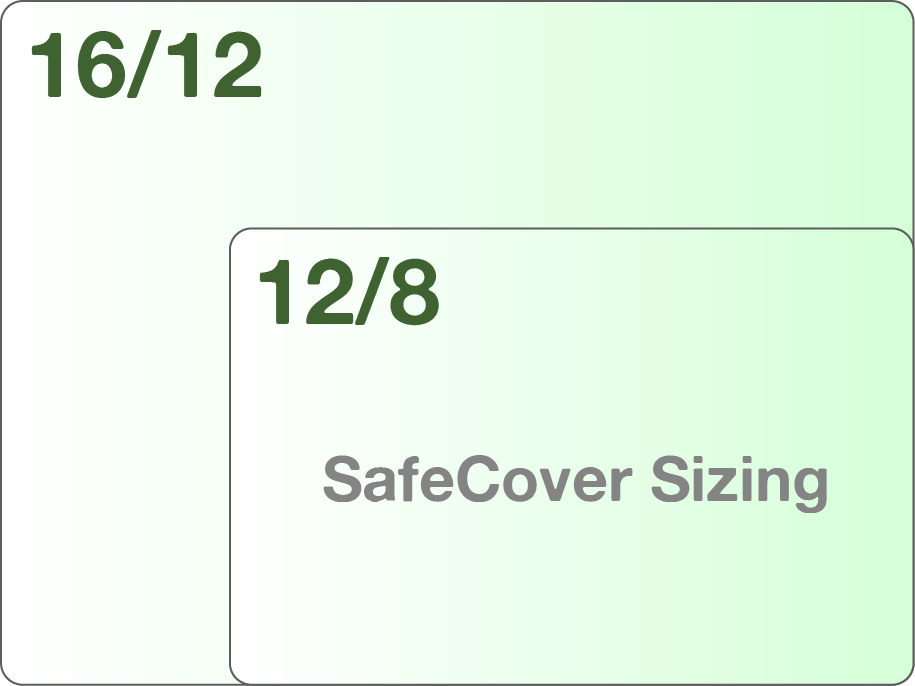 Applications;
Construction
Landscaping
Roadwork
Building
Utility Work
Hole Covers
Advantages;
Light one man application
Slip-resistant
Yellow highly visible
Easy to transport
Easy and convenient to store.
Need assistance in choosing the right solution?
Give our experienced sales team a call at (800) 671-9662 for help choosing the best solution for your needs.
---
Customers Who Viewed This Page Also Viewed
---
Specifications
Certifications
Maximum Load
Distributed weight per cover 4410 lbs.
ExactPhoto
✔ (The photos are of the actual product type that you are ordering)
ExactSpec
✔ (The specification has been independently checked for accuracy)
Dimensions
16/12 Height
0.93" (from ground)
16/12 Length
63"
16/12 Width
47.2"
Weight
16/12 (Per Pallet)
~ 1875 lbs
16/12 (Per Unit)
73 lbs
Material
Color
Yellow
Type
Steel reinforced fiberglass composite
Miscellaneous
Customization
Yes (Custom colors on available on request)
Shipping
Per Pallet
25
---
Downloads
---
Q & A
Be the first to ask a question.
Tags: 16/12, 1612, 18/12, 128, trench cover,