Call for volume discounts!
(800) 671-9662
---
Distributor Pricing Available

Call Us!

Volume Discounts

Buy More, Pay Less

Zero Sales Tax

Order Online

Secure Shopping

High Security Checkout
---
---
Low Pro 15/10 Flexi-Edge Pedestrian Cover Sidewalk Plate
The Low Pro hole cover sidewalk plate is a low-cost, high-value product designed to be used to be as low profile as possible.
It can be used to cover smaller excavations to allow pedestrian foot traffic access, improving site safety. The two-piece construction of this plate means that it does not need to be bolted down and can be deployed very quickly by a single worker.
Two-piece construction
This valued sidewalk plate is produced from two main components, the center GRP composite section, and PVC anti-trip grip rim. This two-part construction design has distinct advantages over single-piece construction.
Low trip risk - The rubber rim is flexible forming to the surrounding flooring, ensuring that trip risks are kept to a minimum.
Long-lasting - The Outer rim can be replaced if it ever becomes worn or damaged.
No Bolting - The weight of the outer rim and subsequent traction means that the LowPro does not need to be bolted down. (Can be anchored if required)
Ultra Quick Deployment
Because the LowPro does not require bolting or staking to the ground it is ideal for construction areas where repeated quick access to groundworks is required. No tools are required during the deployment or removal of the product making it very quick and easy to work with. It is lightweight, only weighing 84 lbs., allowing one or two people to deploy multiple units very quickly and easily.
Lifting Equipment Not Required
Unlike steel plates, this product does not require specialist lifting equipment and can be moved with just two people.
Massive 47" or 35" Trench Span Distance
This new generation of trench cover allows for a pedestrian application weight of up to 881lbs across 47 inches or 7716lbs across 35-inch trench or distance.
Suitable for Trucks and Cars
The Low Pro 15/10 can support up to 3.8 US-ton vehicles making both van and car applications possible.
Key Features of the 15/10 Low Pro
Covers 35-inch trenches for up to 7716 lb vehicles
Covers 47 inches for pedestrian applications up to 881 lbs
Does not require bolting down in most applications, subject to risk assessment.
Integrated Gas vents and Probe holes
Anti-slip surface
Anti trip profile
Shock Resistant
Two-person lift
---
Very Stable without Bolting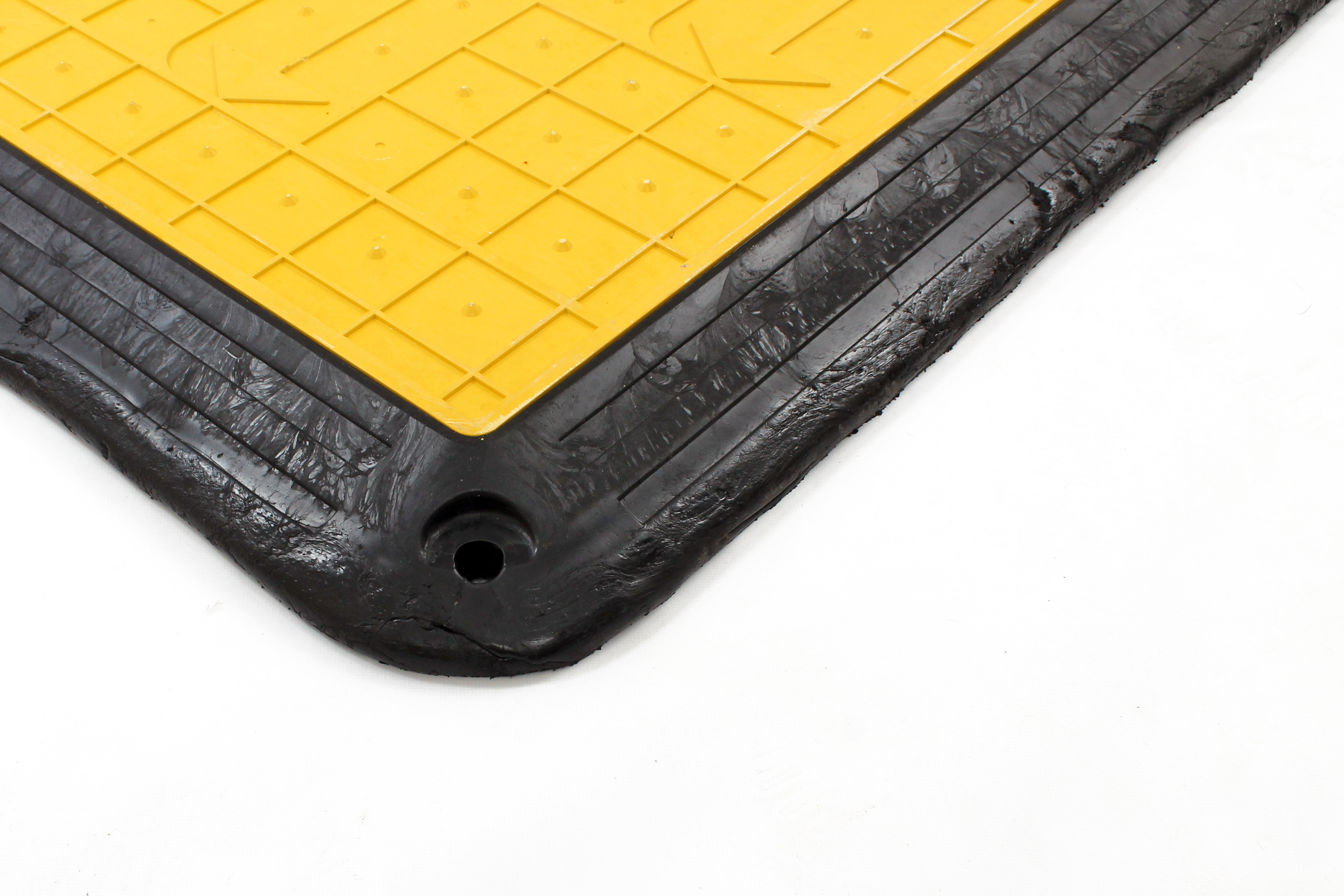 Its unique anti-slip and anti-trip edging means most applications don't require bolts.
---
Suitable for Vans and Cars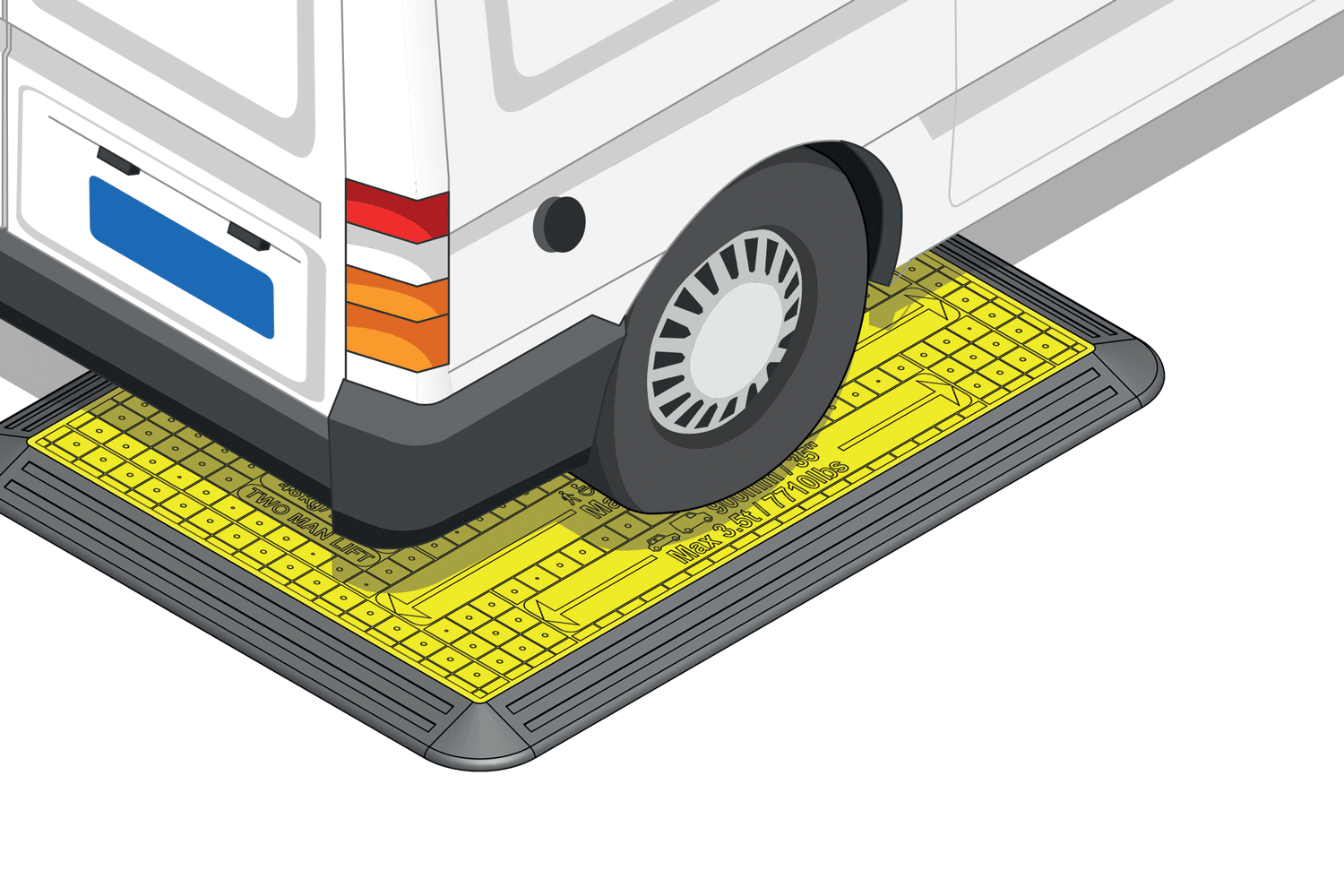 The Low Pro 15/10 can support up to 3.8 US-ton vehicles making both van and car applications possible.
Got Questions about the LowPro?
Give us a call at (800) 671-9662 or drop us an email. One of our sales team will be happy to assist.
---
Customers Who Viewed This Page Also Viewed
---
Specifications
Certifications
ExactPhoto
✔ (The photos are of the actual product type that you are ordering)
ExactSpec
✔ (The specification has been independently checked for accuracy)
Dimensions
Height
1.3"
Length
39.3"
Width
60"
Weight
Per Unit
84 lbs.
Material
Color
Yellow center with a black leading edge
Type
GRP Composite centre, flexible PVC edging
Miscellaneous
Customization
Different colors available (minimum quantity applies)
Shipping
Per Pallet
20
---
Downloads
---
Q & A
Be the first to ask a question.