Call for volume discounts!
(800) 671-9662
---
Distributor Pricing Available

Call Us!

Volume Discounts

Buy More, Pay Less

Zero Sales Tax

Order Online

Secure Shopping

High Security Checkout
---
---
RollerPro Twin Belt Barrier System
The RollerPro range of belt barriers offers excellent maneuverability, stability coupled with a premium appearance. A slimline roller on each stanchion in the range makes them exceptionally quick to reposition when required.
The critical feature of the RollerPro range is the discrete 4.5" roller that is part of the base. It allows for quick and easy movement of the post during deployment or clearing away.
A low profile cast iron bases make the RollerPro very stable when in position. The design of the base also vastly decreases any potential trip hazards higher profile designs may incur.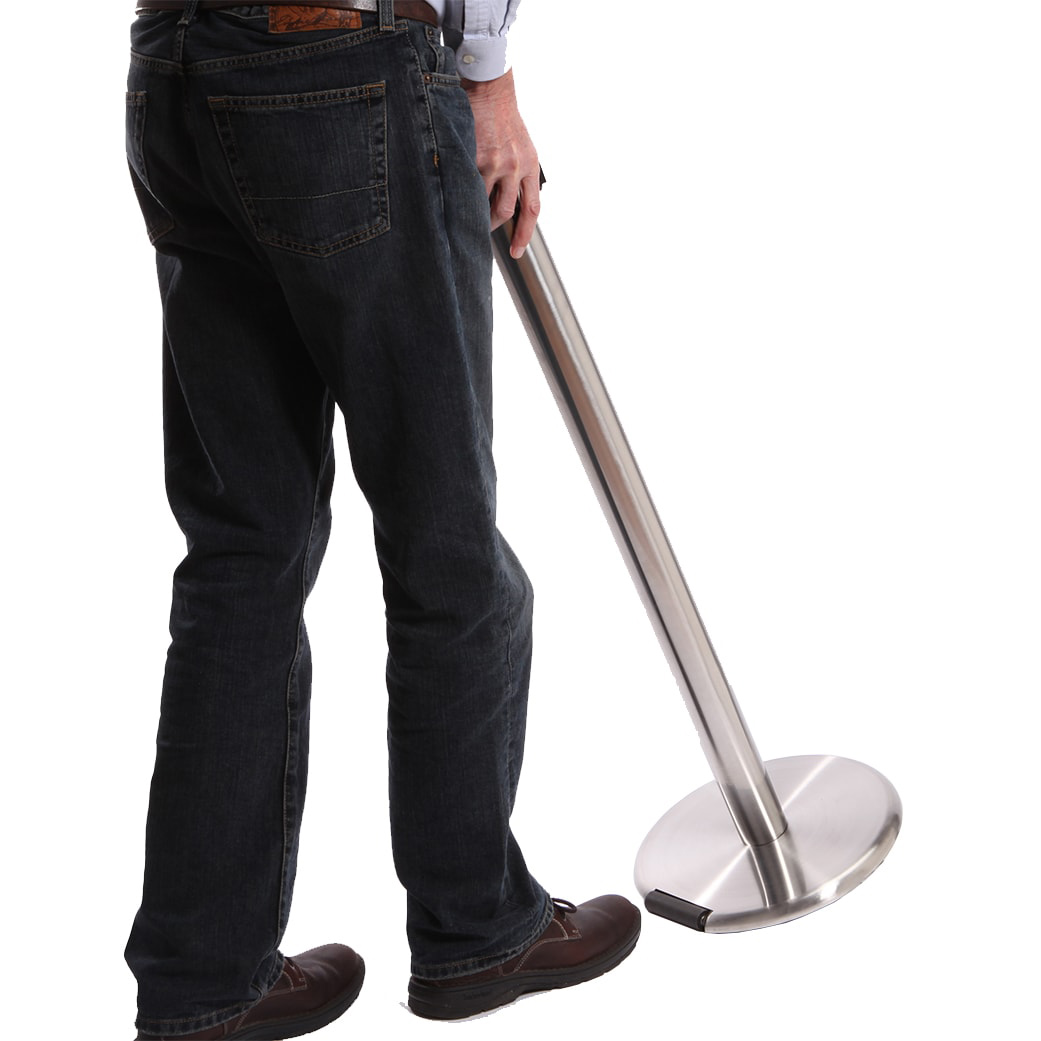 ---
Key Models In The RollerPro Range
There are several designs of the RollerPro barrier that we have in stock and available to order. These models are listed below;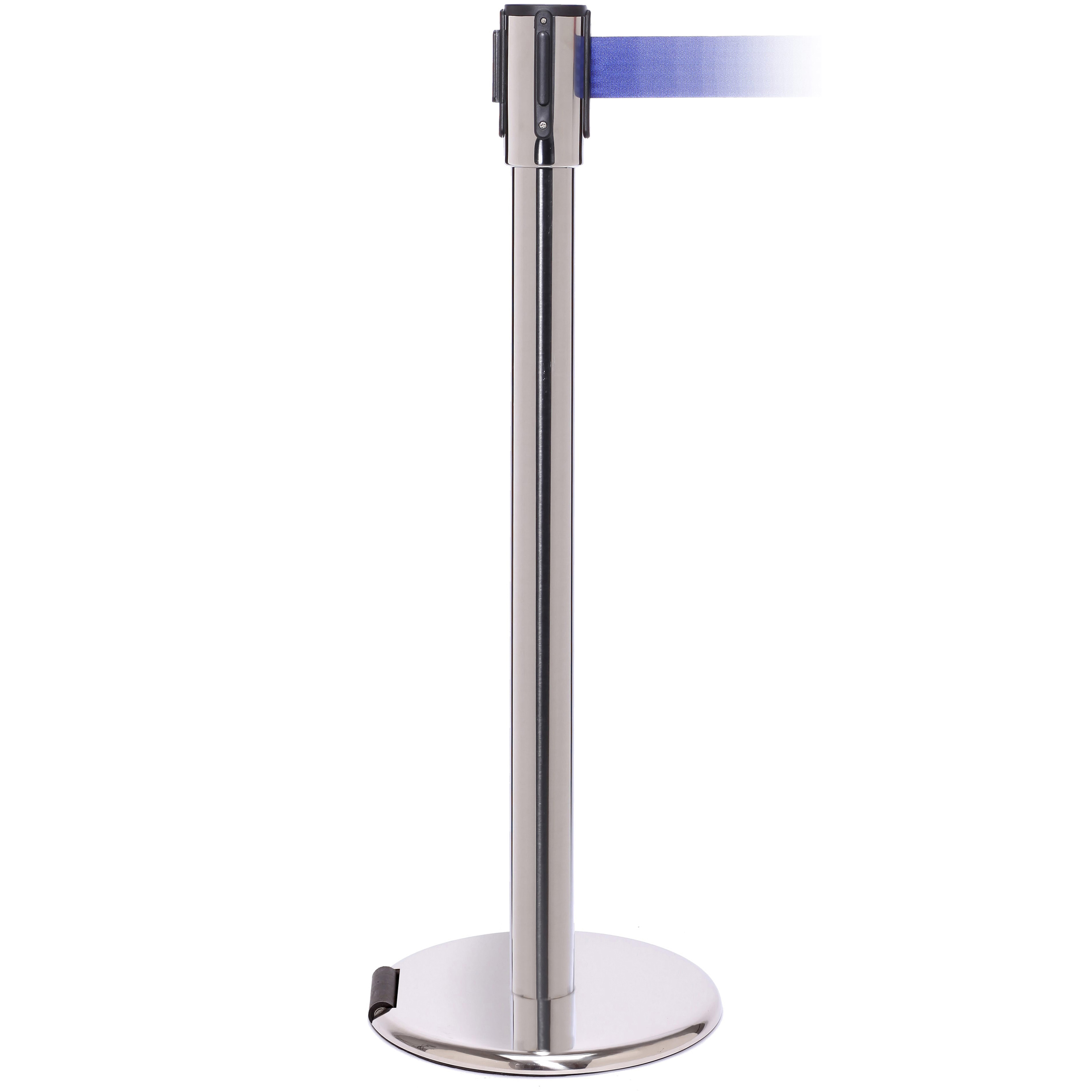 The 200 is the base level "slimline" design post, it has an 11' or 13' belt, and a slim 2" post.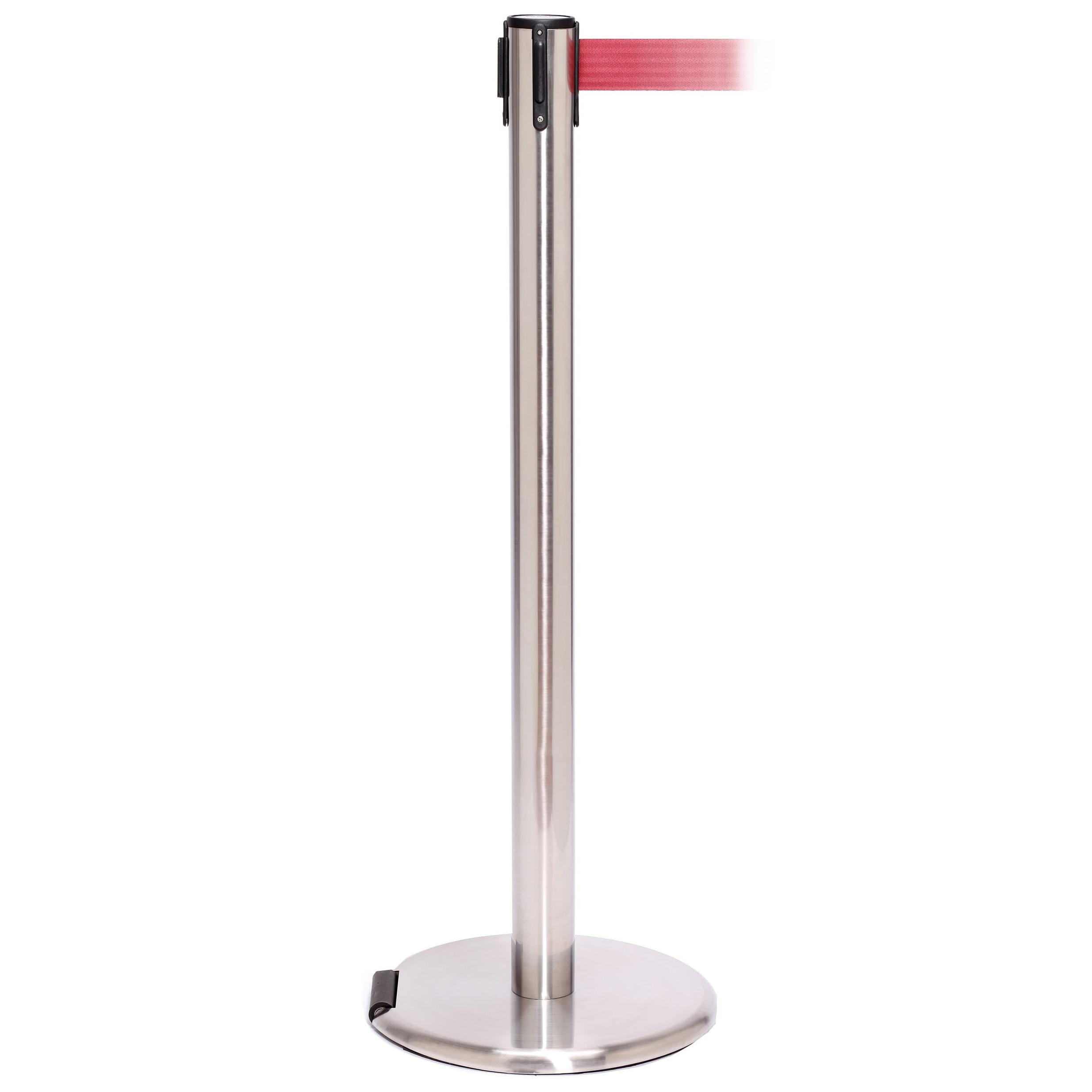 The 250 model features a wider post, at 2.5" it gives the post a more elegant and sleek appearance.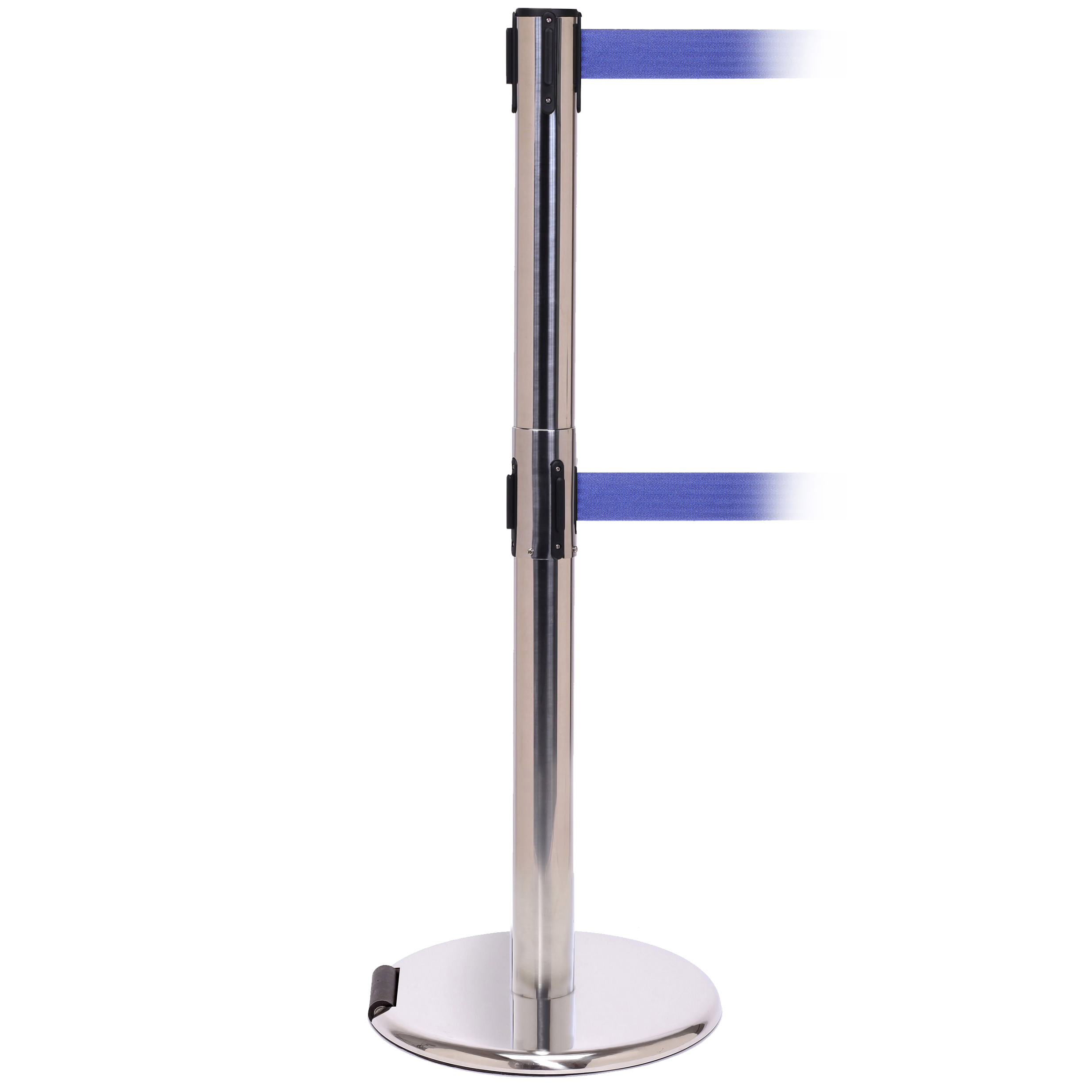 RollerPro 250 Twin
The 250-Twin is the same as the 250 yet features a twin belt setup. Great for adding extra guidance. Especially useful in areas where many children are present.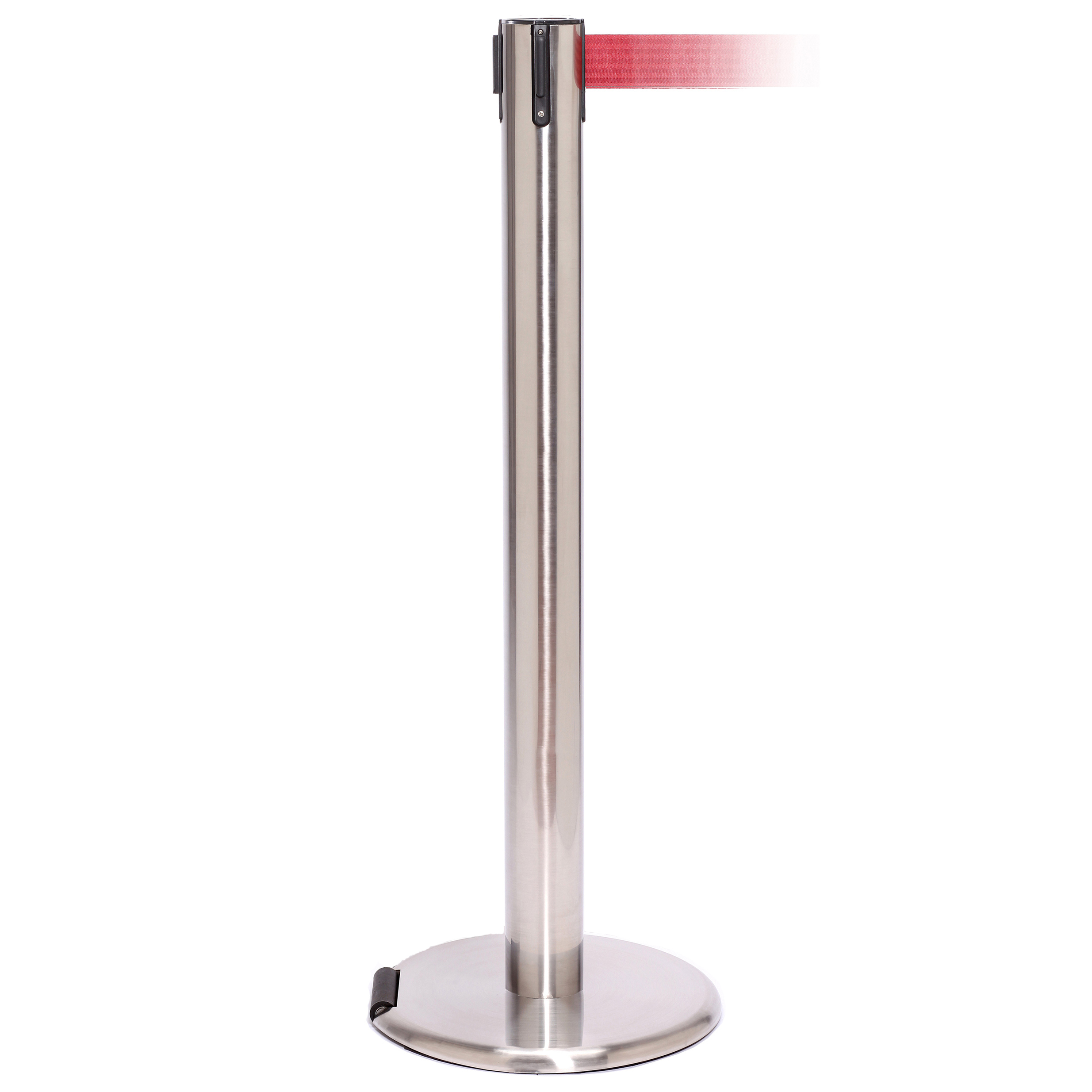 Fitted with a long 16' belt you need almost 50% fewer posts when compared to the industry standard.
---
Common Features Amongst The RollerPro Range
All of the belt barriers in this range have several standard features, many of which are common amongst the whole of the belt barrier range that we stock.
3 Year Manufacturers Warranty - This covers any defects in the manufacturing process of mechanical parts.
Belt Braking System - This simple feature prevents the belt from "snapping" back and whipping towards the parent post.
Multi-Fit Clip System - Fits onto all major brands and models of barriers, including those from Tensabarrier.
Low Profile Foot - Low trip risk cast iron foot design. Secure, stable and straightforward.
4.5" Roller - Simply Tilt the post to one side and wheel it into position. Far easier to work with than other "non-roller" models.
Belt Locking Clip - A simple locking tab on the end of the belt ensures it is not accidentally detached.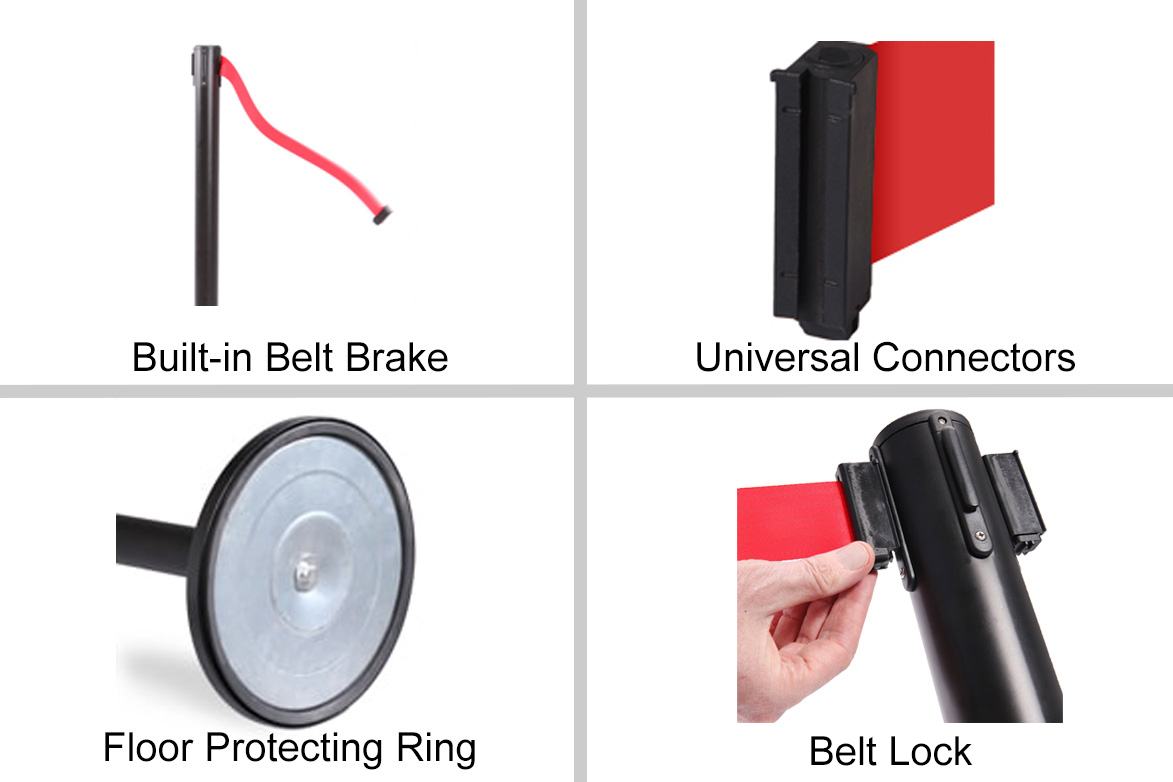 ---
Custom Printing Available
This range can be customized in many ways, from post color, belt color and even custom wording printed onto the belt for special events or company branding.
If you require any customization, we will be happy to help.
Do You Have Questions About The RollerPro Twin?
Give our sales team a call on (800) 671-9662; they will more than happily assist you in finding the right belt barrier for your needs. If you are looking to buy a bulk quantity, they will also be happy to discuss pricing discounts.
Notes When Ordering
Not recommended for outdoor use
Items with custom powder coat or speciality finishes cannot be returned
Items with custom powder coat or speciality finishes have a two week lead time
Reciever posts will not have a belt and are used to end the chain of posts
---
Specifications
Dimensions
Base Width
14"
Belt Length
11' or 13'
Height
40"
Belt Height
2" or 3" (3" is not available in the 13' length)
Post Diameter
2.5"
Weight
Per Unit
22 lbs
Miscellaneous
Customization
Custom Printed Belt ArtWork
---
Downloads
---
Q & A
Be the first to ask a question.