Call for volume discounts!
(800) 671-9662
---
Distributor Pricing Available

Call Us!

Volume Discounts

Buy More, Pay Less

Zero Sales Tax

Order Online

Secure Shopping

High Security Checkout
---
---
Availability:

In Stock

Brand: Vialux
Vumax Unbreakable 3-way Driveway Mirror
The VUMAX mirror is a wide-angle mirror for use in car parks and driveway entrances, it has a wide 180-degree viewing angle and has P.A.S Optics. These mirrors are compact and give a good 3 direction view, perfect for putting opposite a narrow driveway giving a view in each direction.
These driveway mirrors come complete with a quality universal mounting bracket. The bracket allows the mirror to be installed onto walls or any post between 1.34" and 3.54" with ease. Ideal for both domestic and commercial installations.
P.A.S. Optics is an upgrade over the standard POLYMIR optics, featuring all the benefits but with the addition of an anti-scratch and antistatic coating. These Vumax mirrors also come with an extended 5-year warranty!
Get The Best Size of Vumax Mirror For The Job
This mirror is available in two sizes, both of which have a maximum viewing distance. This distance is the maximum distance the mirror should be placed away from the main viewing point. After this distance is exceeded the image may become too small to clearly make out.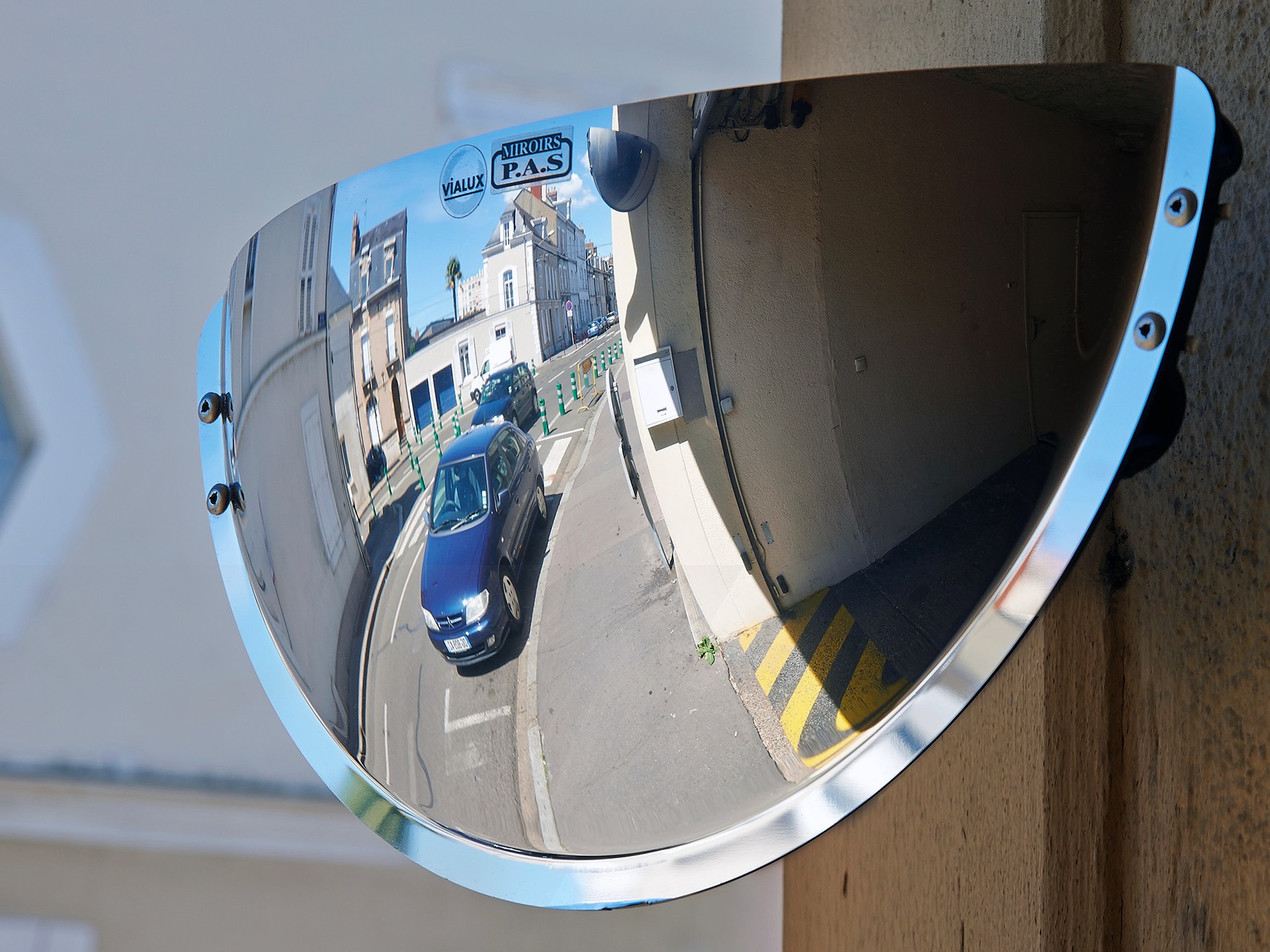 ---
Key Features
Universal Bracket - Easy Installation
Two sizes to choose from
180 degree Vision
PAS Optics - Anti-Static & Anti-Scratch
5-year Warranty
Mirror Diameter
Max Viewing Distance
23.6 x 3.93 x 11.8"
(440 x 75 x 220mm)
13.1' (4m)
17.3 x 2.95 x 8.66"
(600 x 100 x 300mm)
19.7' (6m)
---
Need Help Or Guidance?
If you are unsure if this driveway mirror is what you need then please give our sales team a call today. They are available to speak to during office hours on (800) 671-9662. We work closely with VIalux who make these exceptionally good safety mirrors to ensure that we deliver a great product at a great price.
---
Specifications
Features
Guarantee Length
5 Years Guarantee Against Manufacturing Faults
Material
Type
P.A.S Optics
Miscellaneous
Application
Indoor & Outdoor Use
---
Downloads
---
Q & A
Be the first to ask a question.