Call for volume discounts!
(800) 671-9662
---
Wholesale Pricing

Give Us A Call!

Expedited Shipping

Available Upon Request

Zero Sales Tax

Order Online

Secure Shopping

High Security Checkout
---
---


---
The Multi-Purpose Ground Protection Mat
Scout Mat™ ground protection mats are perfect for light and medium-duty jobs. They are designed for turf protection, rutting prevention, weight distribution, and a myriad of other construction applications.

Made of non-toxic (High-density polyethylene) and chemically inactive material makes this mat is perfect for environmentally sensitive locations. Designed for light and medium ground protection jobs with vehicles up to 80 tons. Its solid but lightweight structure is ideal where mats need to be handled and installed manually time and time again.
Each Scout Mats™ has two versatile tread patterns, one on each side, aggressive and pedestrian.

All Scout Mats™ come with handholds as standard!
Scout Mat™ at a glance
Mat Size: 8'(L) x 4' (W) x 0.5" (H)
Field Life: 10 Years
Mat Weight: 88lbs
Tread Pattern Side 1: 3/8" Aggressive tread
Tread Pattern Side 2: 1/8" Pedestrian tread
Mats per pallet: 30
Mats per truckload: 510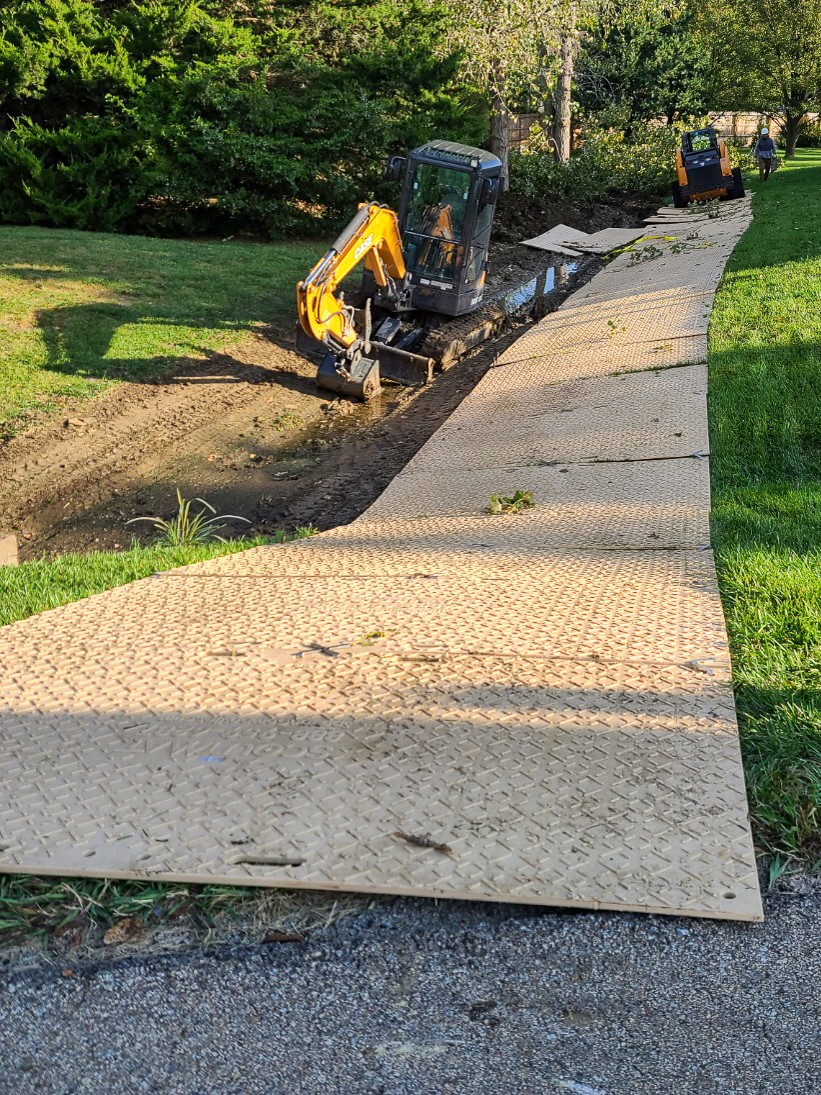 ---
Strong, Versatile, & Efficient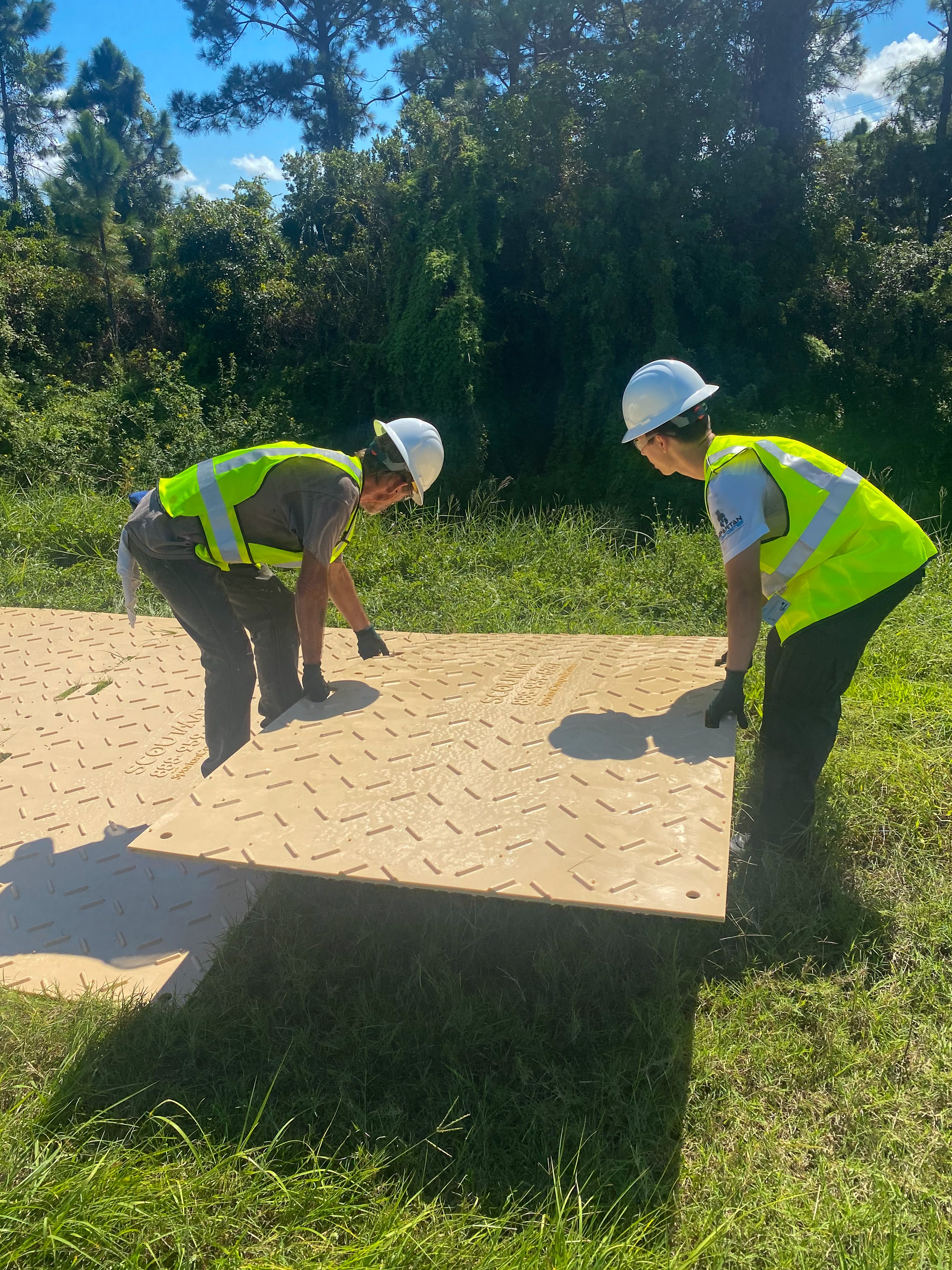 Strong, Safe Protection
Protect the ground from equipment rutting during projects while safeguarding pedestrians from mud and uneven surfaces with the ultra-strong Scout-Mat.
---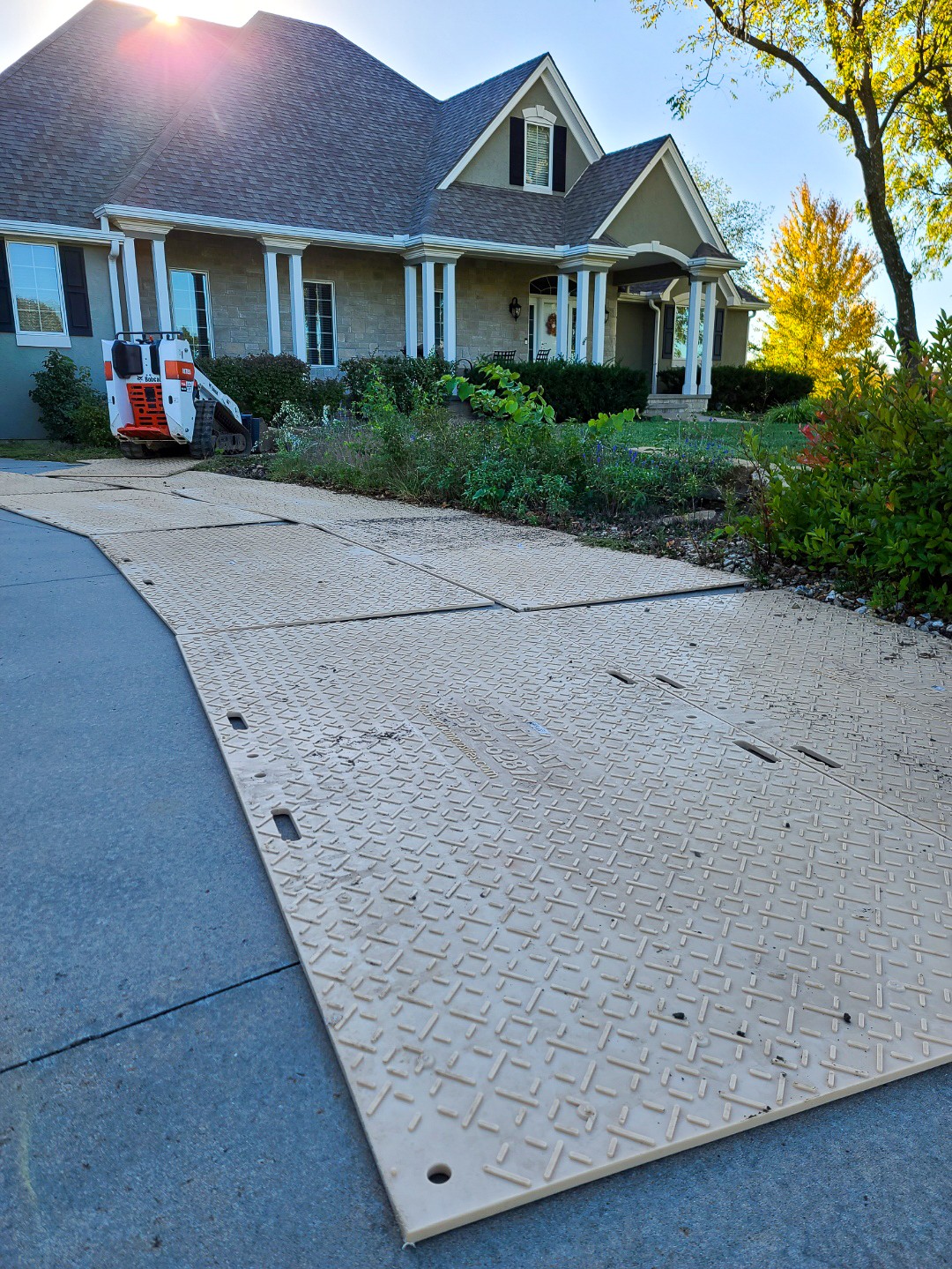 Versatile and Reliable
Versatile tread pattern options offer personnel and equipment the traction they need for stable surface protection. Each Scout Mats has two versatile tread patterns, aggressive and pedestrian, one on each side.
---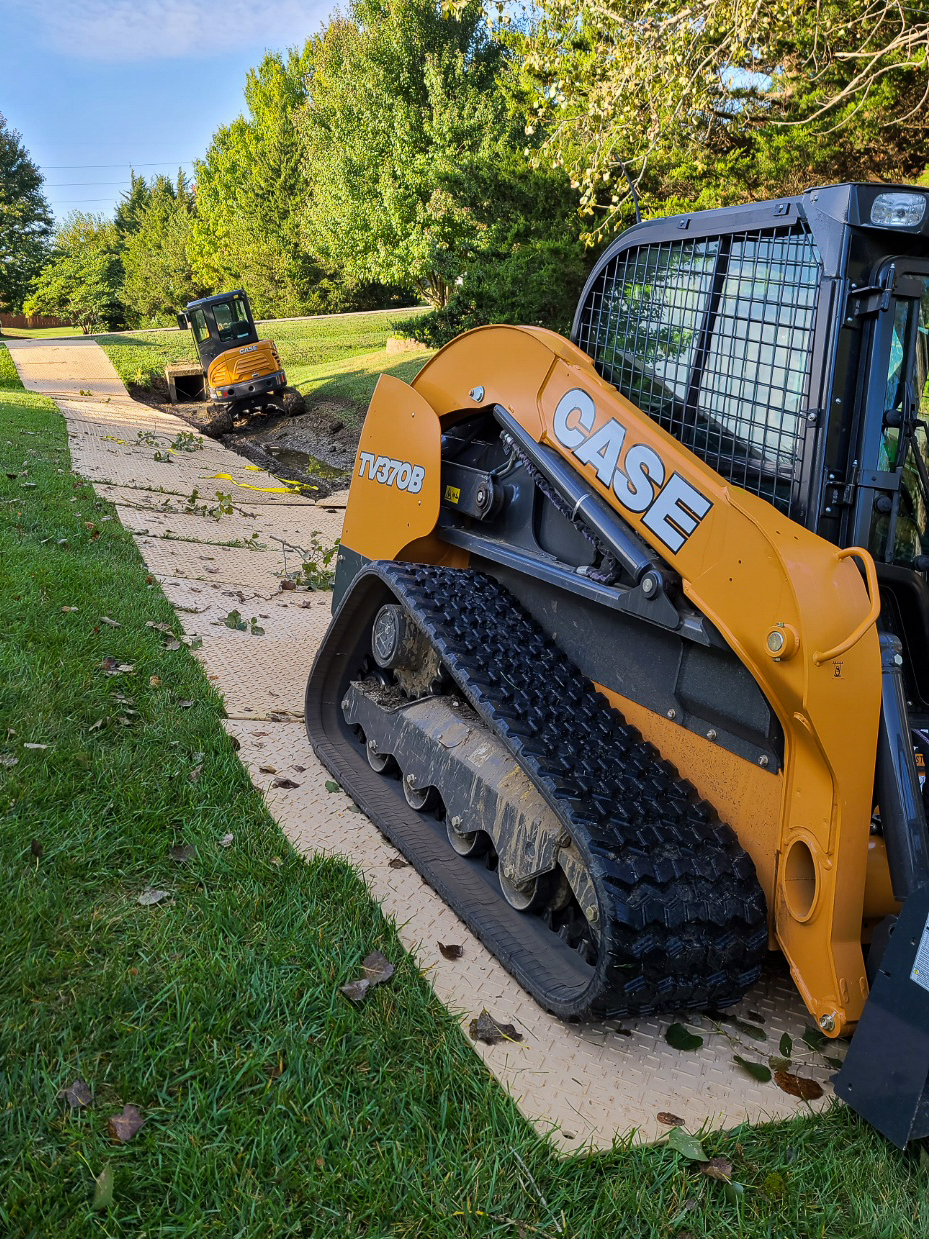 Efficient, Easy, and Durable
Scout Mats™ are portable, lightweight, and easily moved in a truck, and handled by one or two people. These versatile mats clean easily for use over and over for superior return on investment. They allow quick and easy installation and removal.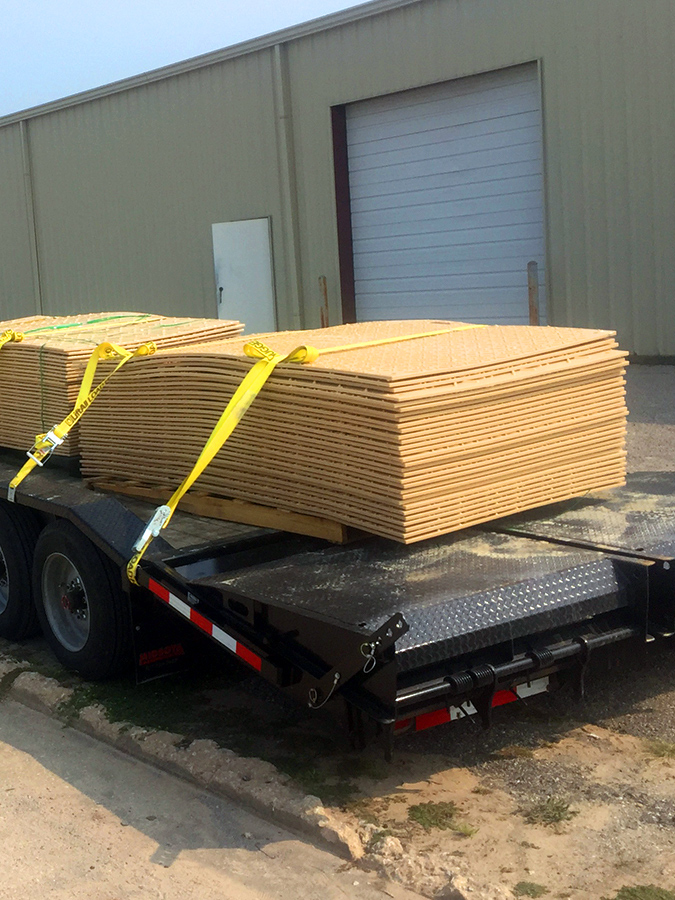 Save Time and Money
Scout Mats™ transport easily and are fast and easy to install, making them a must-have for all worksites and events. Their durability, cost efficiency, and time efficiency make them a superior alternative for temporary paving needs and projects.
---
Turf Protection & Rutting prevention
Oil & Gas, & Water Well Drilling
Temporary Access Roads
Utilities & Pipeline Construction
Ground Protection
Heavy-Haul Applications
Construction Sites
Work Platforms
Staging Areas
ROW Mats
Environmental Containment
Helicopter & Aviation Landings
---
Optional Connectors
Connectors can be used to hold the Scout Mats™ together, depending on your situation and length of use. We offer two types, under-mount, and over-mount connectors. Over-mount is quicker and easier to install while under-mount connectors are better suited for long-term deployment of Scout Mats™ due to their discreet fitment.
2-Way stainless steel over-mount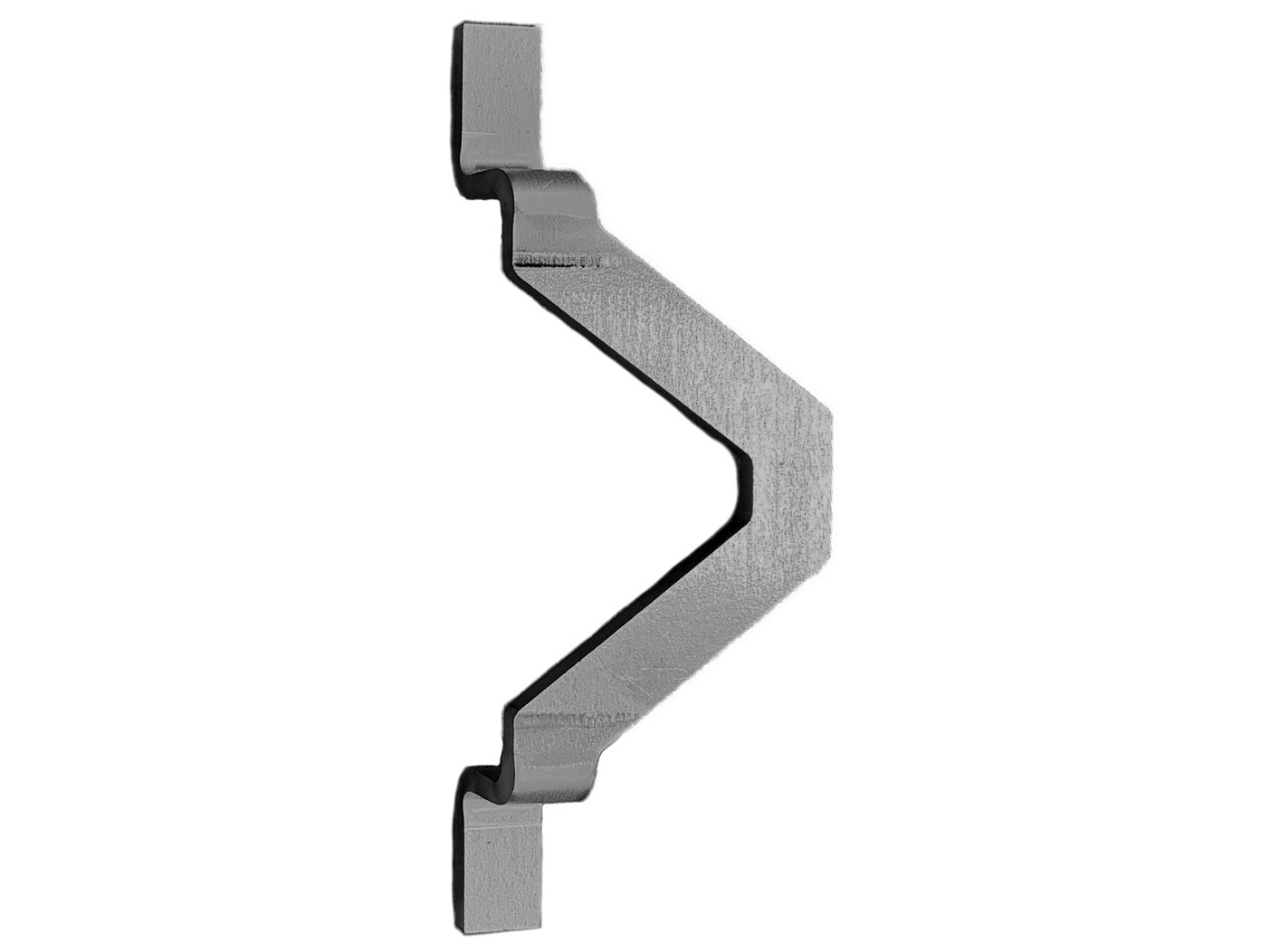 4-Way stainless steel over-mount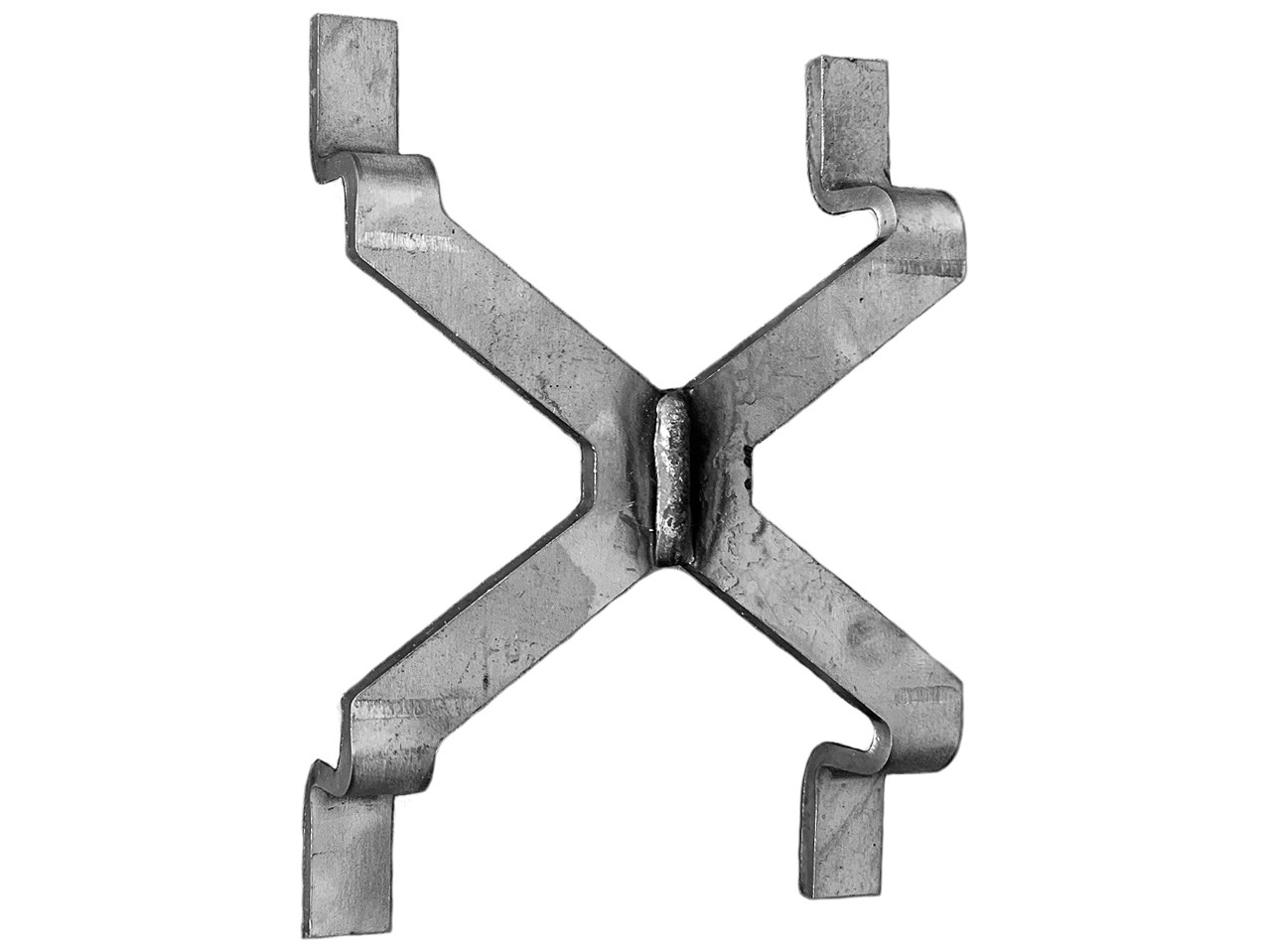 2-Way steel under-mount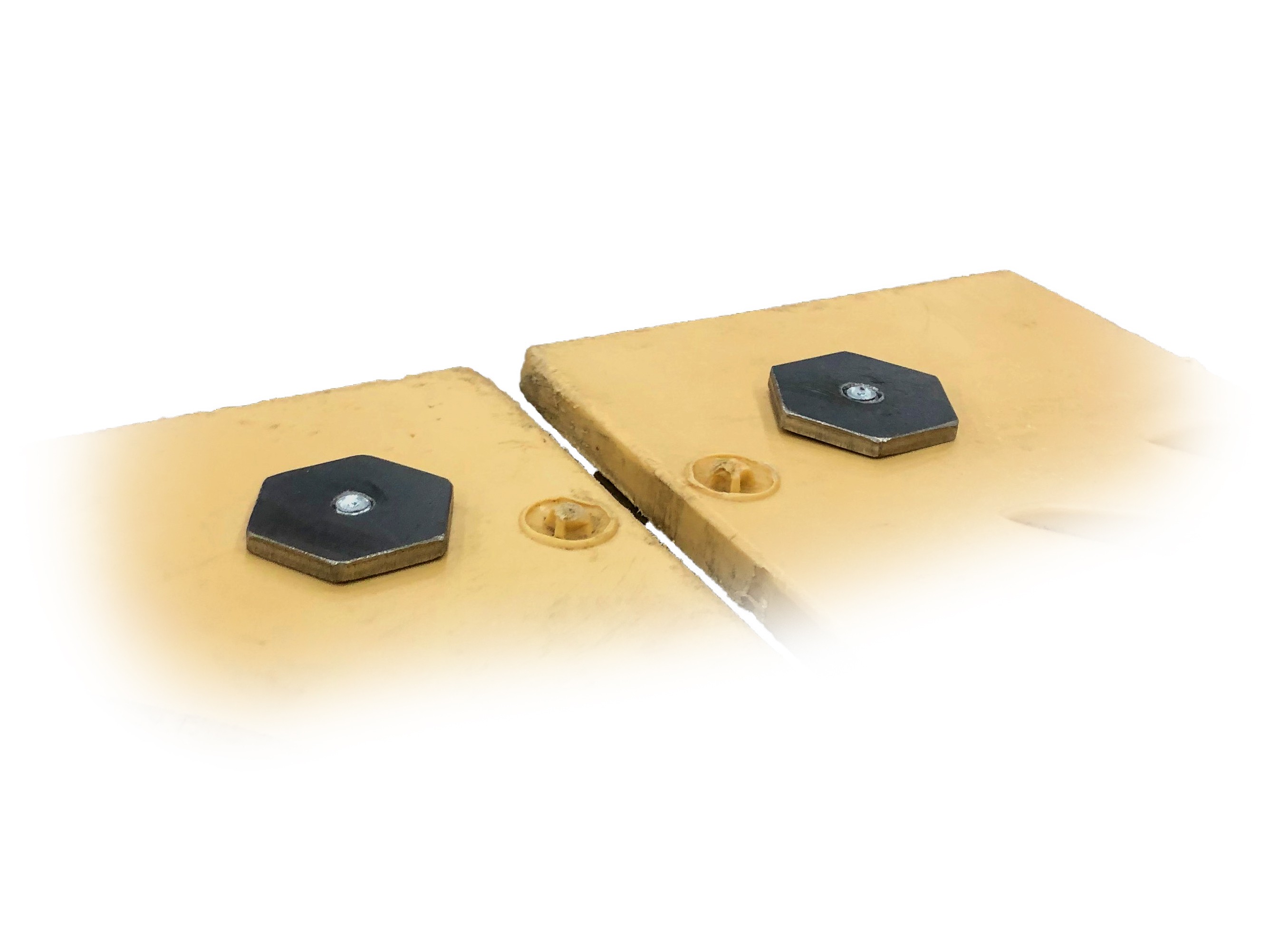 4-Way steel under-mount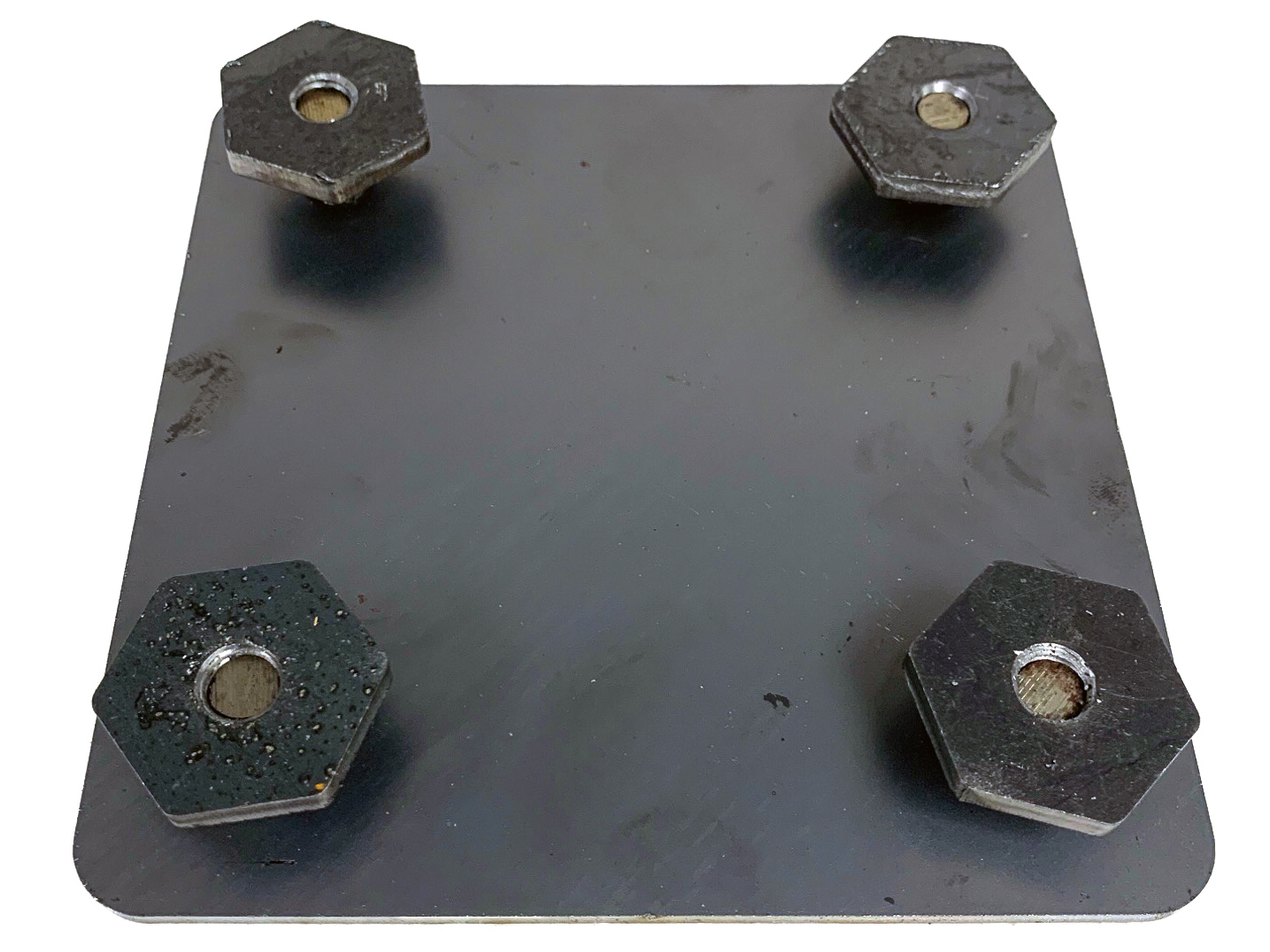 ---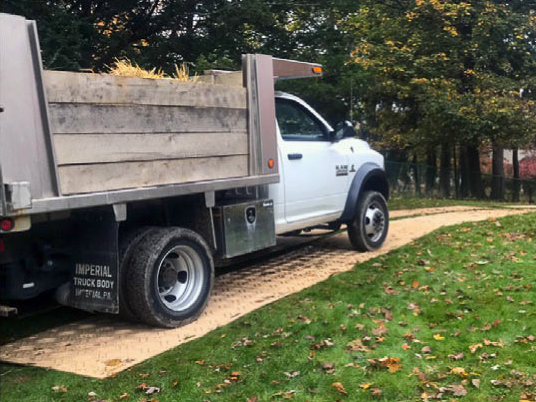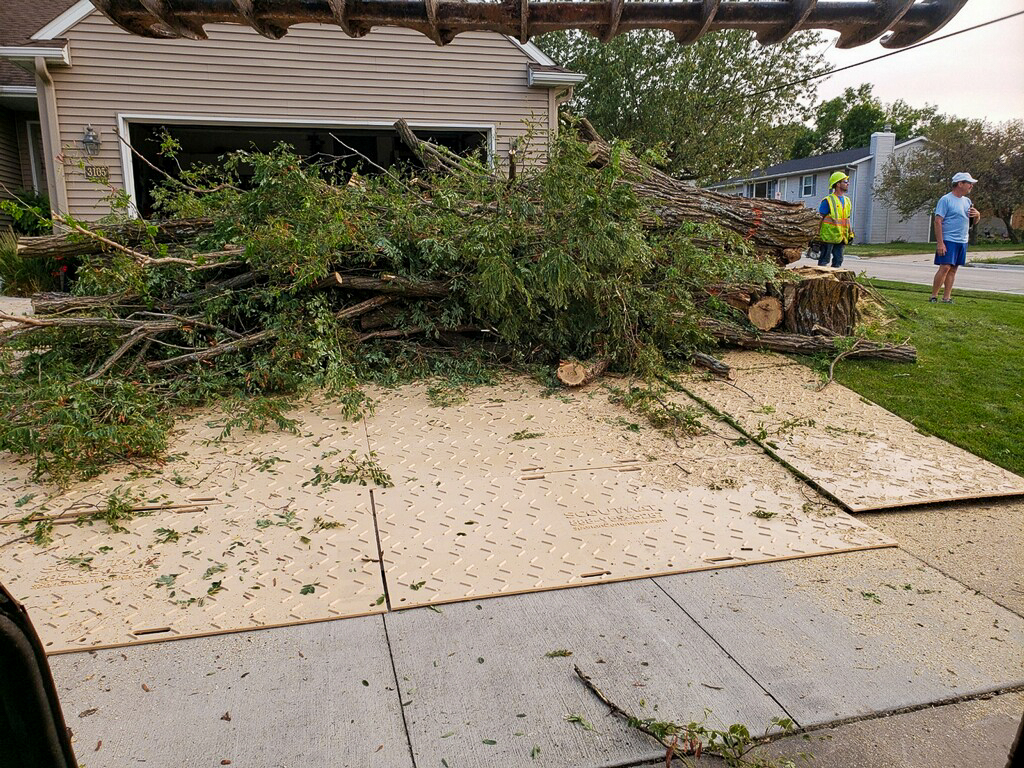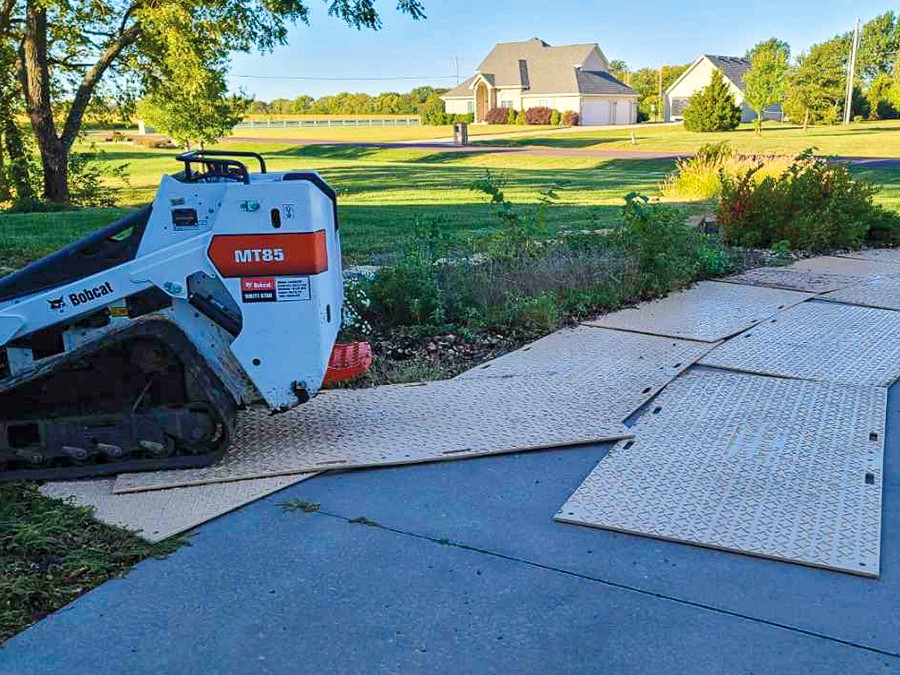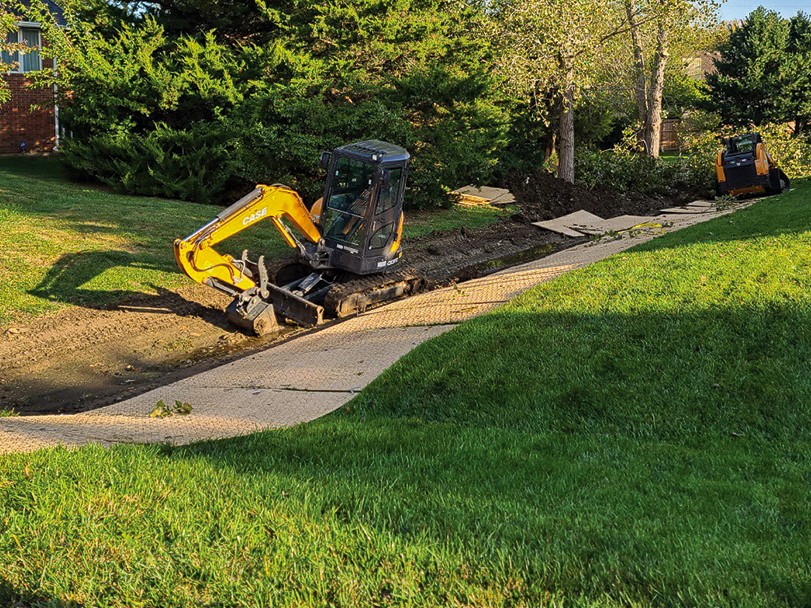 ---
FAQ
Q: Why are the over-mount connectors stainless steel but the under-mount are not?
Cost, the under-mount connectors are larger and more substantial, we prefer the under-mount connectors for longevity and functionality.
Q: Why would a customer choose over-mount connectors other than cost?
Over-mount is quicker to install, however, as they're exposed on top, they're more susceptible to damage over long-term use.
Q: What is the weight capacity of Scout Mats™?
Scout Mats™ are rated at 200 psi, but can safely support loads up to 80 tons over grassy fields, sand, and aggregate surfaces in a variety of applications.
Q: Can I drive and turn on Scout Mats™?
You can drive and turn on most common vehicles and loads on Scout Mats™, including tractor-trailers, forklifts, backhoes, pickups, and other heavy equipment.
---
Do you have questions about Scout Mats™?
If you have any questions about these ground protection mats then please call our sales team toll-free at (800) 671-9662 and one of our advisors will be able to assist you.
WARNINGS
Caution is to be used when crossing mats with metal tracked equipment.
Do not drag metal equipment across mats.
Do not use mats for bridging.
WARNING: This product can expose you to chemicals that are known to the State of California to cause cancer and birth defects or other reproductive harm.
For more information go to
www.P65Warnings.ca.gov
---
Customers Who Viewed This Page Also Viewed
---
Specifications
Certifications
Maximum Load
up to 80 tons
Maximum PSI
200
Conforms
Static Dissipative & UV Protected
Features
Warranty
1 Year Warranty
Dimensions
Length
96 inches / 8 feet (243.84 cm)
Thickness
0.5 inches (12.7mm)
Width
48 inches / 4 feet (121.92 cm)
Weight
Weight
88 lbs (39.9kg)
Material
Color
Tan
Shipping
Pallet Type
Double-sized
Per Pallet
30
---
Downloads
---
Q & A
Be the first to ask a question.