Was

$139.00

Now:

$129.00
Call for volume discounts!
(800) 671-9662
---
Distributor Pricing Available

Call Us!

Volume Discounts

Buy More, Pay Less

Zero Sales Tax

Order Online

Secure Shopping

High Security Checkout
---
---
Feet are included with each barrier
Multi-Purpose Plastic Line Barrier
The Start Barrier is a new solution for pedestrian crowd control for any occasion. This is the next generation of plastic crowd control barriers, a plastic line barrier that is a real alternative to metal line barriers! A modern, lightweight design made from HDPE (High-Density Polyethylene) makes it fast and easy to deploy yet sturdy and strong, keeping pedestrians from accessing closed and restricted areas.
Twin locking points at either end make the barriers extra stable and provide an "anti-twist" function. It is simple to set out and suitable for single-worker lifting. No sharp edges mean a lower risk of injuries compared to metal pedestrian barriers.
Custom branding, advertising, and safety information plaques can be added to the barrier to further improve its visibility and safety.
---
---
---
Lightweight & Easy To Lift
Each plastic barricade weighs only 21.8 lbs. This low weight is achieved by using a blow molding process to form the main body. By making the main body of the barrier lightweight the center of mass is lowered, making this a very stable crowd barrier.
Each section is light enough to be picked up by a single worker and quickly deployed, this makes deployment far faster than traditional metal barriers. The lighter weight of these barriers means that more can be transported without exceeding vehicle weight limits, reducing transport costs.
Stack for Transport
40 plastic barriers can be stacked onto a single pallet. They stack vertically and do not need any specialist lifting equipment to be moved. It makes storage far cheaper than other crowd control barricades for sale on the market.
Save Money in Many Ways
The Start Barrier system can help you to save money in many ways. It has a long lifespan due to its strong construction. It is cheaper to store as more units can be stored on a pallet. It is cheaper to transport as more can be moved in a vehicle without exceeding weight limits. It takes less time to install and remove as it is easier to handle.
Strong Durable Design
It may be plastic but don't underestimate its strength! The design uses a double-beaded system on its seems. As shown in our youtube video it is exceptionally strong. We reversed a large truck over one of our Start Barriers and as you can see, it did not leave a mark the barrier simply pops back into shape. Metal barriers bend, twist, and dent when given this type of abuse.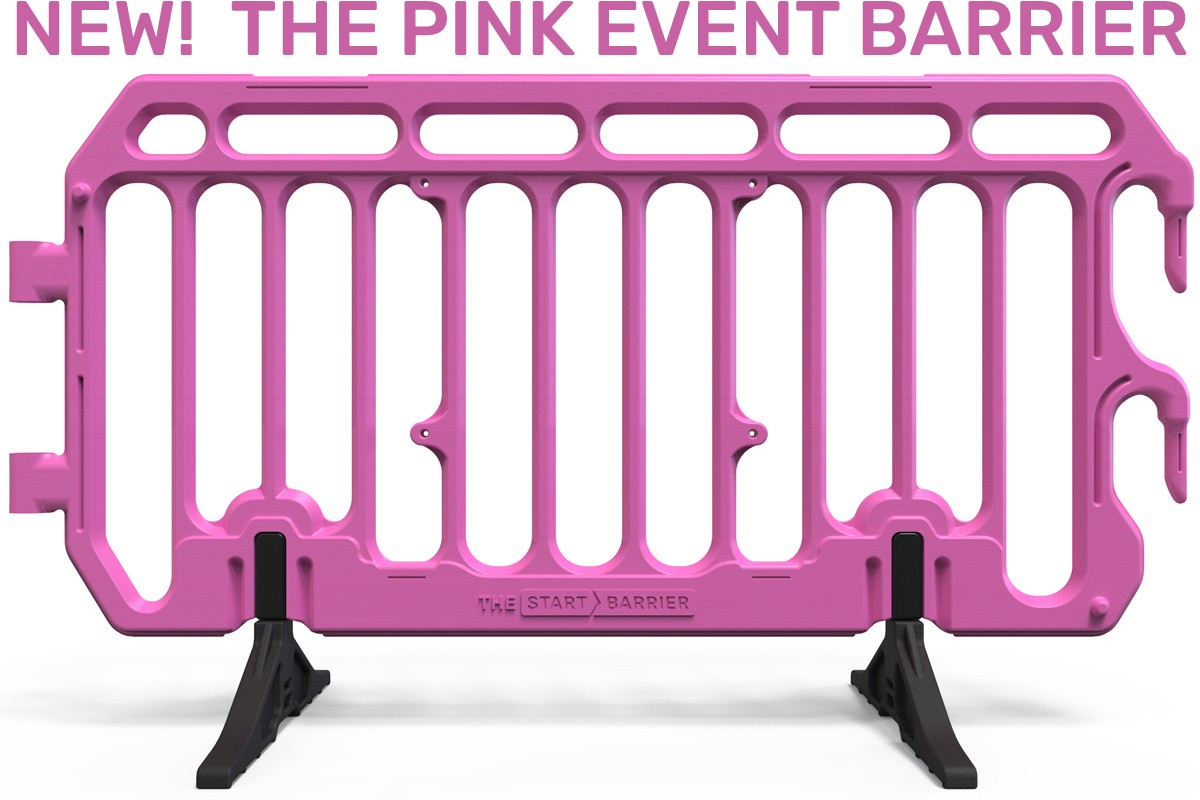 ---
Great For Event Crowd Control

Music Events
Use our plastic barrier to keep incoming and outgoing pedestrian foot traffic organized and prevent overcrowding.
---
Marathons
This lightweight barrier is ideal for the long runs required on marathons to separate spectators from the runners.
---
Conventions
Suited to almost any type of event or convention where the public needs to be kept separate from displays and stands.
Maintenance Diversion
When a piece of equipment such as an escalator has failed the Start Barrier is ideal for preventing access.
---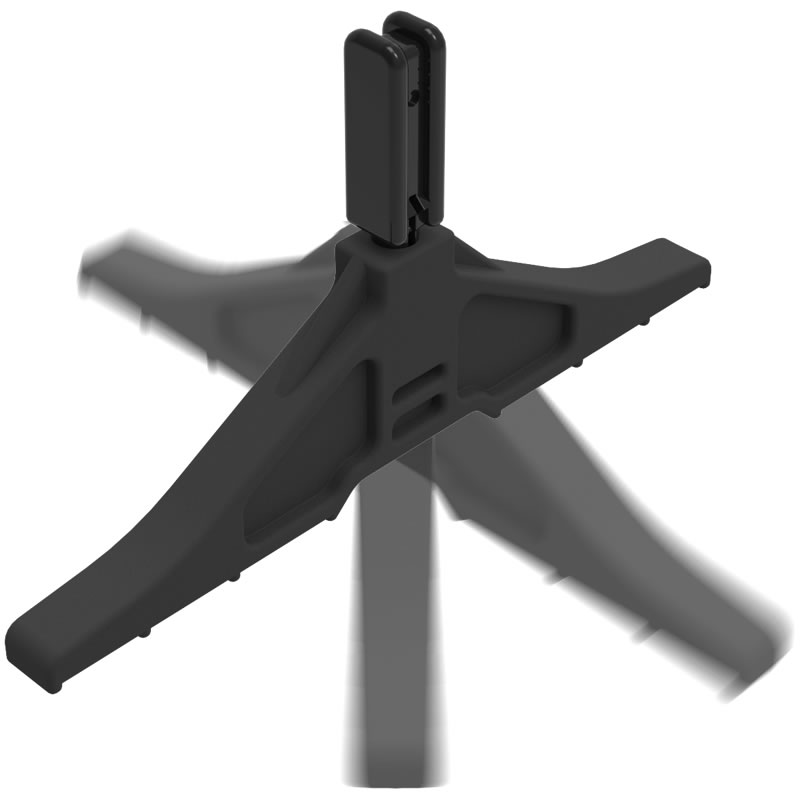 360° Swivel Feet
The unique Start barrier feet make this an easy to store and stack barrier, each foot can be rotated in line with the barrier itself when not in use.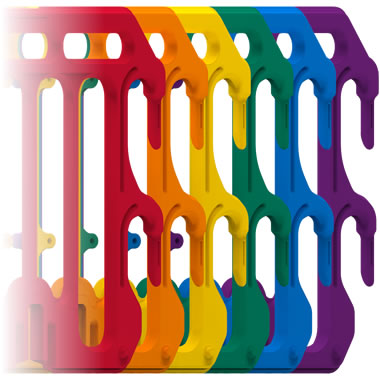 Custom Colors
The barrier can be made in any color to suit your company or organization's branding.*
Our standard colors are produced ANSI Safety Red, Orange, Yellow, Green, Blue, Purple, and Brown. (New for 2020, Pink!)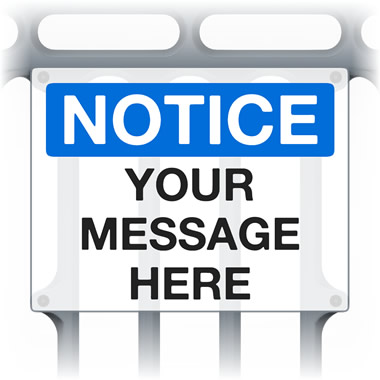 Custom Branding
The barrier incorporates four mounting points that custom branding or safety messages can be attached.
---

A Follow-Up Review Of The Start Barrier
Michael from our sales team recently contacted Steve Shadduck from Xtreme Xperience to find out how the Start Barrier was performing for him. Steve was one of our first customers to take on the Start Barrier, they are used for his supercar driving experience days to provide safety and security.
What made you choose the Start Barrier over all your other options?
Steve: "We chose the Start Barrier because they are not only lightweight, durable, and modular, but offer a modern design, and are available in custom colors."
Have the Start Barriers held up to your expectations?
Steve: "Absolutely. Their lightweight makes them easy to transport and set up at events. They have also proven to be extremely durable."
What do you use the Start Barriers for?
Steve: "Xtreme Xperience is the nation's premier supercar driving experience. We use the Start Barriers as crowd control to keep our guests safe in the pits and on the race track."
How was your experience dealing with Start Safety as a company?
Steve: "From my initial product questions to timely delivery, Start Safety consistently exceeds expectations."
How would you rate your satisfaction overall with the product you purchased and the company as a whole?
Steve: "The Start Barrier information and pictures were exactly as described on the website. I connected with a rep before ordering to confirm availability. They were able to quickly ship my large order and everything arrived sooner than expected. Communication throughout the buying process was perfect. The Start Barriers has been a tremendous improvement to our program since!"
If you want to see our plastic barriers in person then why not take a ride in an exotic sports car at the same time with Xtreme Xperience.
---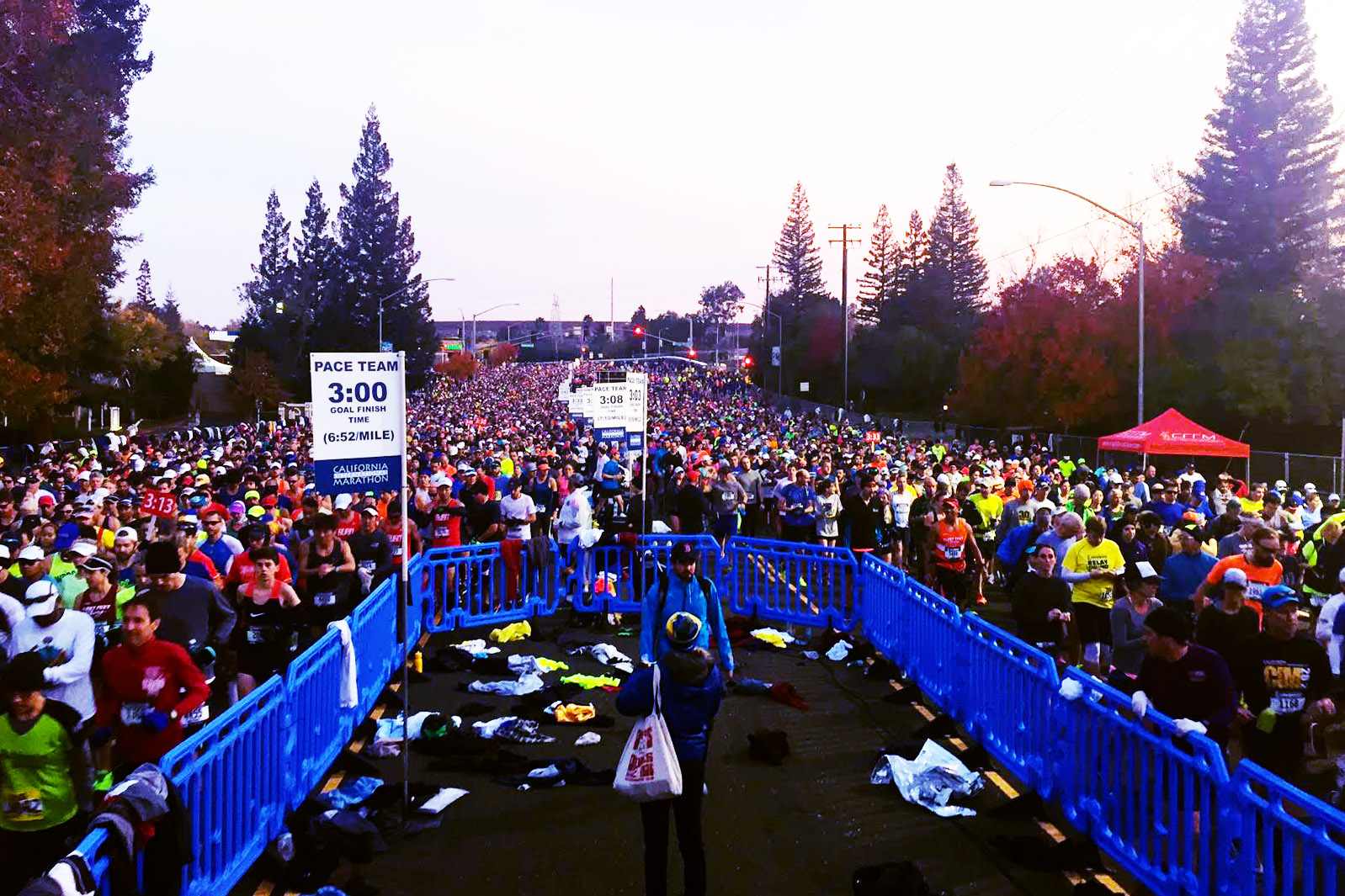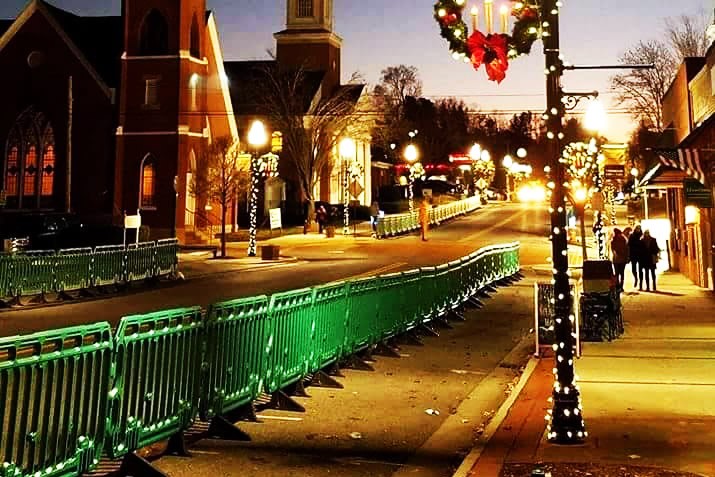 ---
Dimensions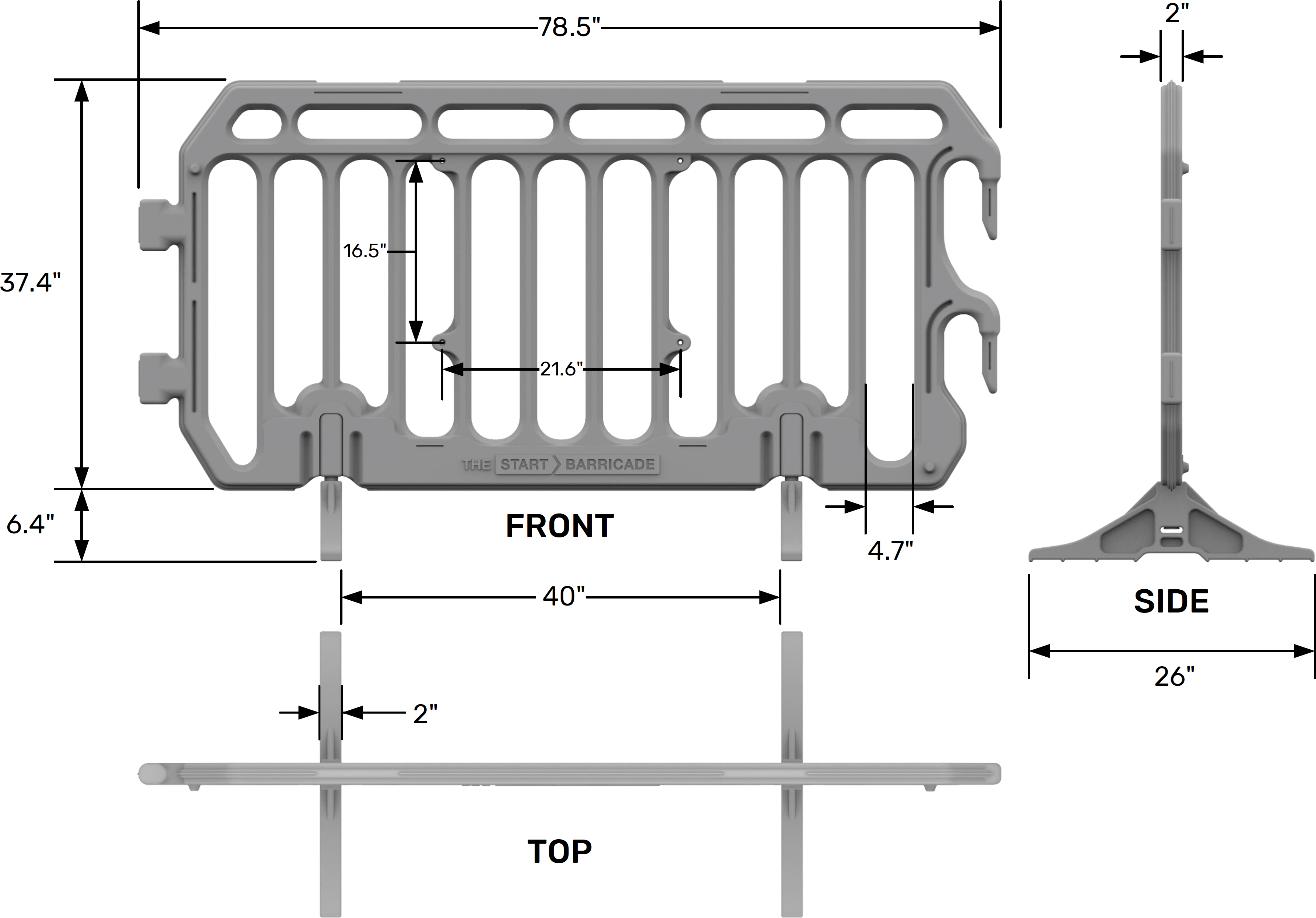 ---
No Metal, No Theft Incentive
Being made from virgin HDPE the Start Barrier is not only 100% recyclable, but it also has no scrap value so it is not a target for scrap metal thieves. For this reason, we see plastic crowd control and plastic safety barriers being the choice of the future.
---
Need Assistance?
Speak to our sales team about the Start Barrier or any of the barriers for sale today, they can assist with everything from technical inquiries to bulk pricing discounts. Call today toll-free at (800) 671-9662.
---
Customers Who Viewed This Page Also Viewed
---
Specifications
Certifications
ExactPhoto
✔ (The photos are of the actual product type that you are ordering)
ExactSpec
✔ (The specification has been independently checked for accuracy)
Dimensions
Depth
1.97"
Depth (Legs Included)
23" Legs Expanded
Height
44"
Length
78"
Signage Area
Minimum: 18x24" - Maximum 24x24"
Weight
Per Unit
~24 lbs (with Standard feet)
Material
Color
Gray, Orange, Yellow, Green, Blue, Red
Type
Barricade - HDPE (UV Stabilized High Density Polyethylene) Feet - Virgin / Part Recycled PVC (Polyvinylchloride)
Miscellaneous
Customization
Color, Custom signage, Custom stickers, Embossed nameplate (Minimum order applies)
Eco-Friendly
100% Recyclable
Feet Included
Yes
SKUs
12180 12181 12182 12183 12184 12185 12186 12187 12188 12189 12190 12191 12112 12113 12114 12115 12116 12117 12118 12119
Shipping
Per Pallet
40 Barriers
---
Downloads
---
Q & A
Yes, This barrier comes with standard feet. If you require spare feet these can be purchased separately.
Can the feet be replaced?
Hey Gill, Yes, of course! Should the feet ever become damaged, they're easily replaced as well as the spigot.
Showing 1 to 2 of 2 (1 pages)