Call for volume discounts!
(800) 671-9662
---
Wholesale Pricing

Give Us A Call!

Expedited Shipping

Available Upon Request

Zero Sales Tax

Order Online

Secure Shopping

High Security Checkout
---
---
Sidewalk Trench Cover (Tuff Trench)
The Tough Trench is a lightweight plastic alternative to conventional steel sidewalk trench and hole covers. Its lightweight construction makes it is easy to deploy and requires no heavy lifting equipment.
Made from durable HDPE the Tough Trench is far stronger than conventional composite GRP (Glass-Reinforced Plastic) sidewalk plates. It does not suffer from the shattering issues that can be seen in other non-steel trench covers.
It may be plastic but it is still strong and is capable of taking a maximum load of 881 lbs without issue.
---
---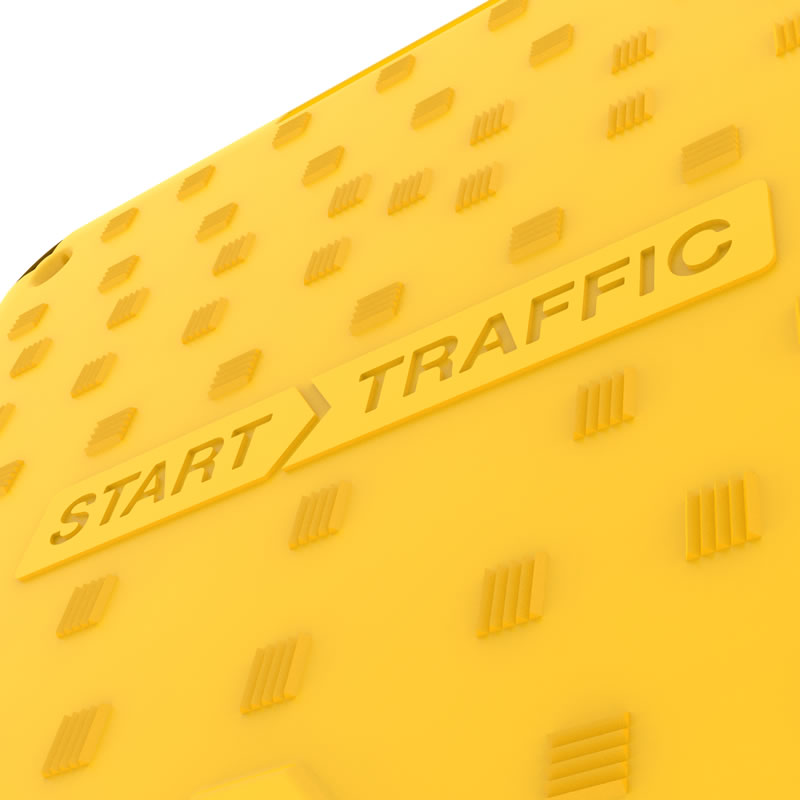 Anti-Slip
The Tough Trench encompasses a multi-directional raised traction pattern ensuring good water run off and grip. Checkering on the product face provides excellent surface traction for pedestrians passing over the cover, something steel plates can never offer with their smooth surface.
---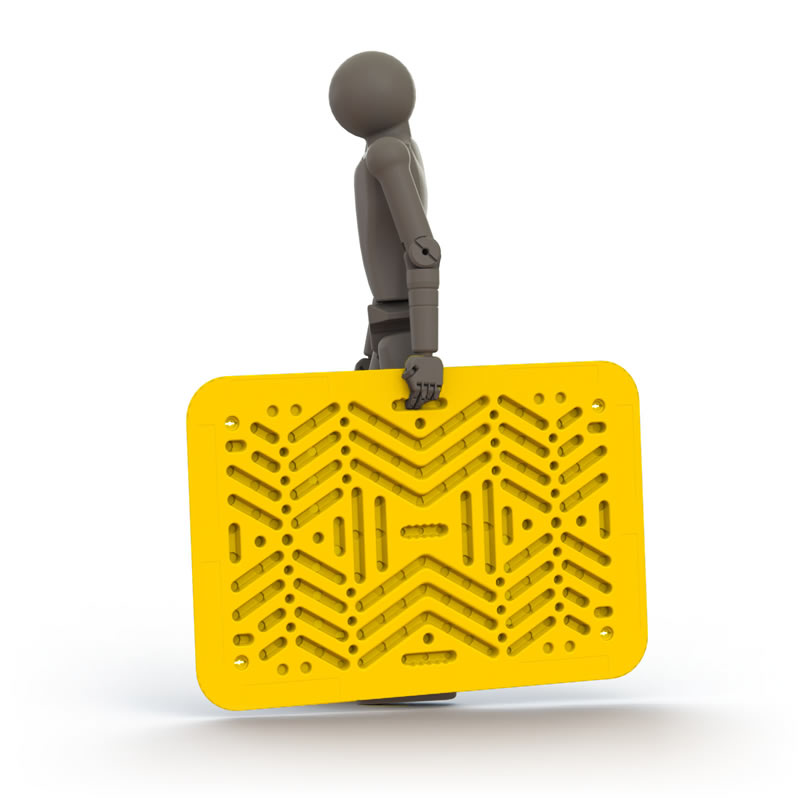 One Man Lift
Weighing in at only 15 lbs the Tough Trench is easy and lightweight to carry, it includes ergonomic grab handles for easier handling.
---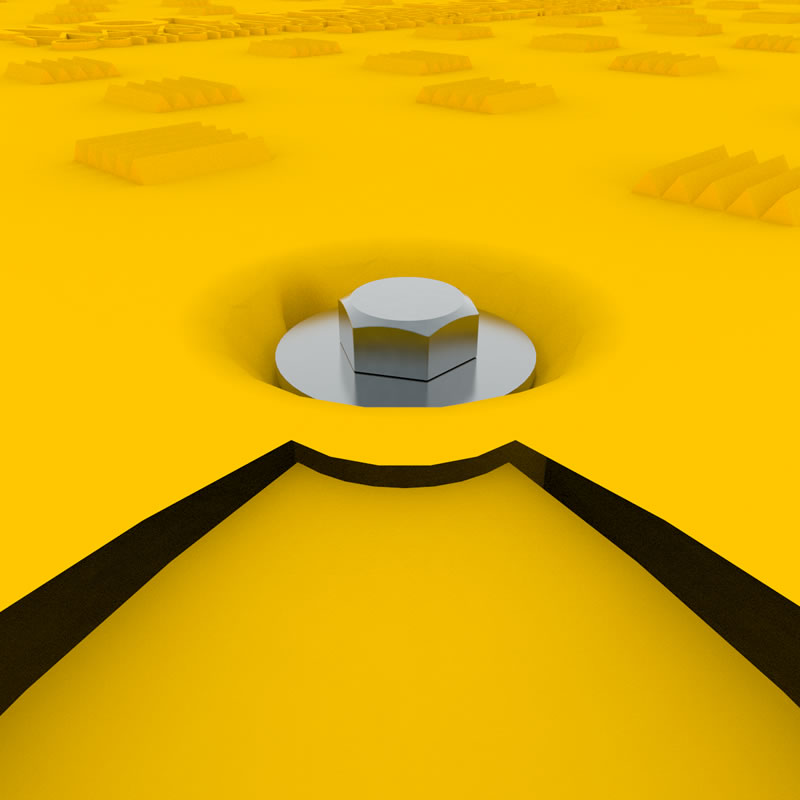 Secure Fixing
Each plate has four pre-marked fixing points. These points are used to anchor the plastic road plates over holes and trenches. This makes sure the plate does not move during use.
---
---
Quieter & Lighter Than Steel
Steel plates can be noisy when installed (even in areas only covered by foot traffic), and if not secured 100% correctly can rock and become a nuisance for surrounding inhabitants.
The weight reduction offered with the plastic trench cover also means that more trench plates can be transported per pallet than with the traditional steel item.
As mentioned above the weight saving also means that a single worker can deploy the barricade quickly and easily.
Superior Quality & Finish
High-quality molds ensure that the Tough Trench has crisp clearly defined edges and shaping when compared to some GRP products on the market.
No Scrap Value
The removal of any metal content from the product makes it not only lightweight but removes any scrap value, reducing the likelihood of the product being stolen by scrap metal thieves.
---

Custom Colors
We supply the Tough Trench as standard in Yellow, however, we can offer almost any color to suit your company or organization's branding.

Recycle
The HDPE the trench cover is produced in is widely accepted by recycling centers, so when it does come to the end of its usable life, it can be safely recycled.
---
Get Assistance Choosing Your Trench Cover
If you need assistance choosing your trench cover then our expert sales team are here to assist you. Call them toll-free at (800) 671-9662.
---
Customers Who Viewed This Page Also Viewed
---
Specifications
Certifications
ExactPhoto
✔ (The photos are of the actual product type that you are ordering)
ExactSpec
✔ (The specification has been independently checked for accuracy)
Dimensions
Height
1.57"
Length
47.24"
Width
31.5"
Material
Color
Safety Yellow (Other Colors Available, Minimum order of 100)
Type
100% Virgin HDPE (UV Stabilized High Density Polyethylene)
Miscellaneous
Customization
Color, Custom signage, Custom stickers, Embossed nameplate (Minimum order applies)
Packaging
Weight
~15.9 lbs
Shipping
Per Pallet
60 Covers
---
Downloads
---
Q & A
Be the first to ask a question.