Call for volume discounts!
(800) 671-9662
---
Distributor Pricing Available

Call Us!

Volume Discounts

Buy More, Pay Less

Zero Sales Tax

Order Online

Secure Shopping

High Security Checkout
---
Available Options
This product has a minimum quantity of 10
---
Temporary Bollard, The Bumper Bollard
The Bumper Bollard is a plastic bollard that is designed for use in car parking lots and around pedestrianized areas. It is larger in diameter than our other posts and delineators making it easier to see. When spaced appropriately this removable bollard can be used to close off areas of parking lots for events or during closing hours.
---
Key Features
Vibrant Color

Supplied as standard in a vivid orange color it is easy to spot and provides great contrast against buildings and vehicles.

Reflective Bands

The retroreflective banding bounces headlight beams back at the driver. Improving safety by ensuring the bollard cannot be missed.

Twist Lock Foot

– The bollard twists and locks into place in the durable foot. It can be removed in the same way allowing for quick changes in access or layout.

Hand Grips

The hand grips provide grip when moving the bollard even with gloves on.

UV Stabilized

Will not deteriorate or crack in sunlight.
---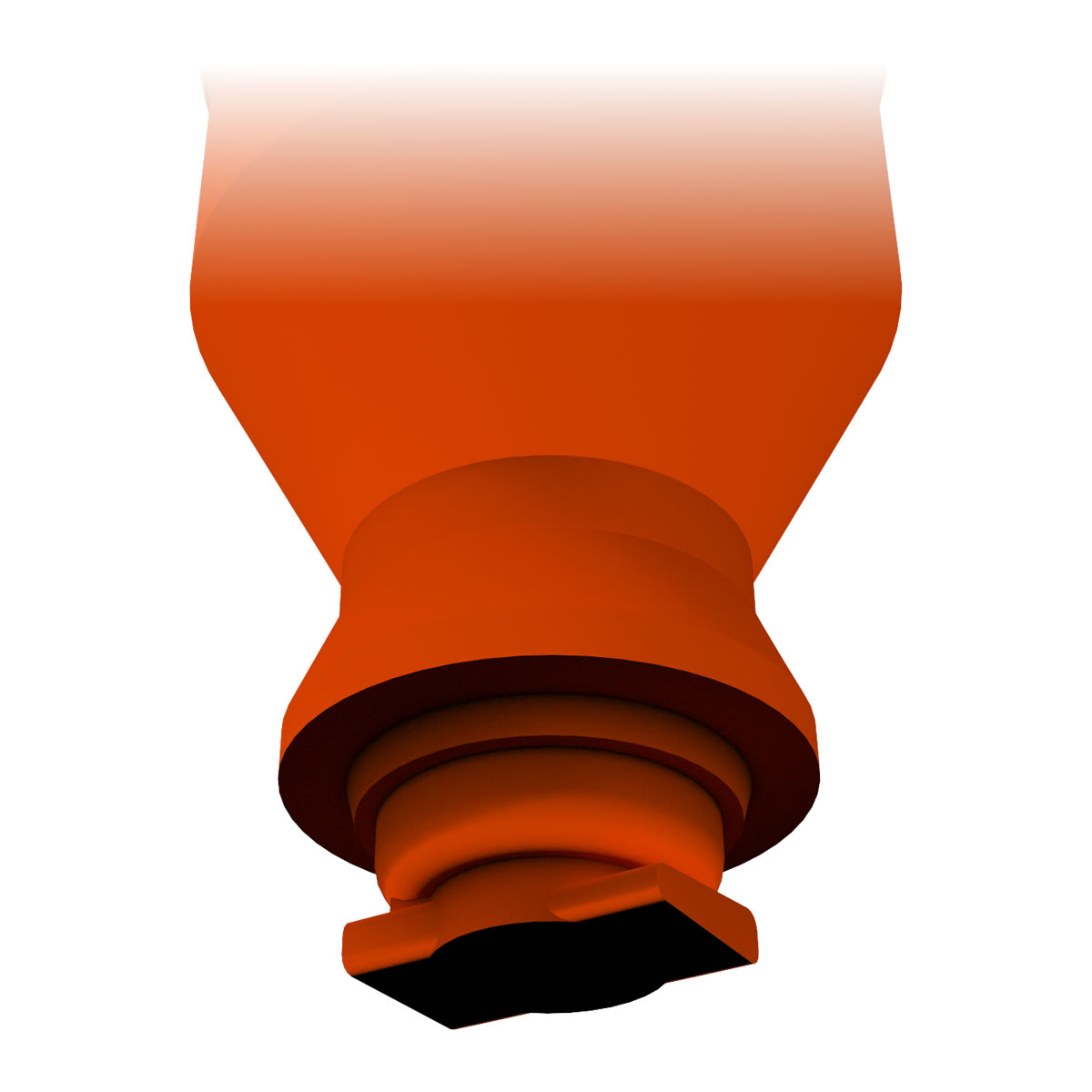 Twist-Lock Fitting
Fitting the bollard to the base takes seconds and in much the same way it can be easily removed if needed. This makes the Bumper Bollard ideal for restricting access to loading areas, access routes from public car traffic.
The base can be fixed with either a single bolt or with a total of four fixings. It is very fast to install requiring only four holes to be drilled. By using all the fixing points, the base will be secure in position and capable of standing the test of time.

---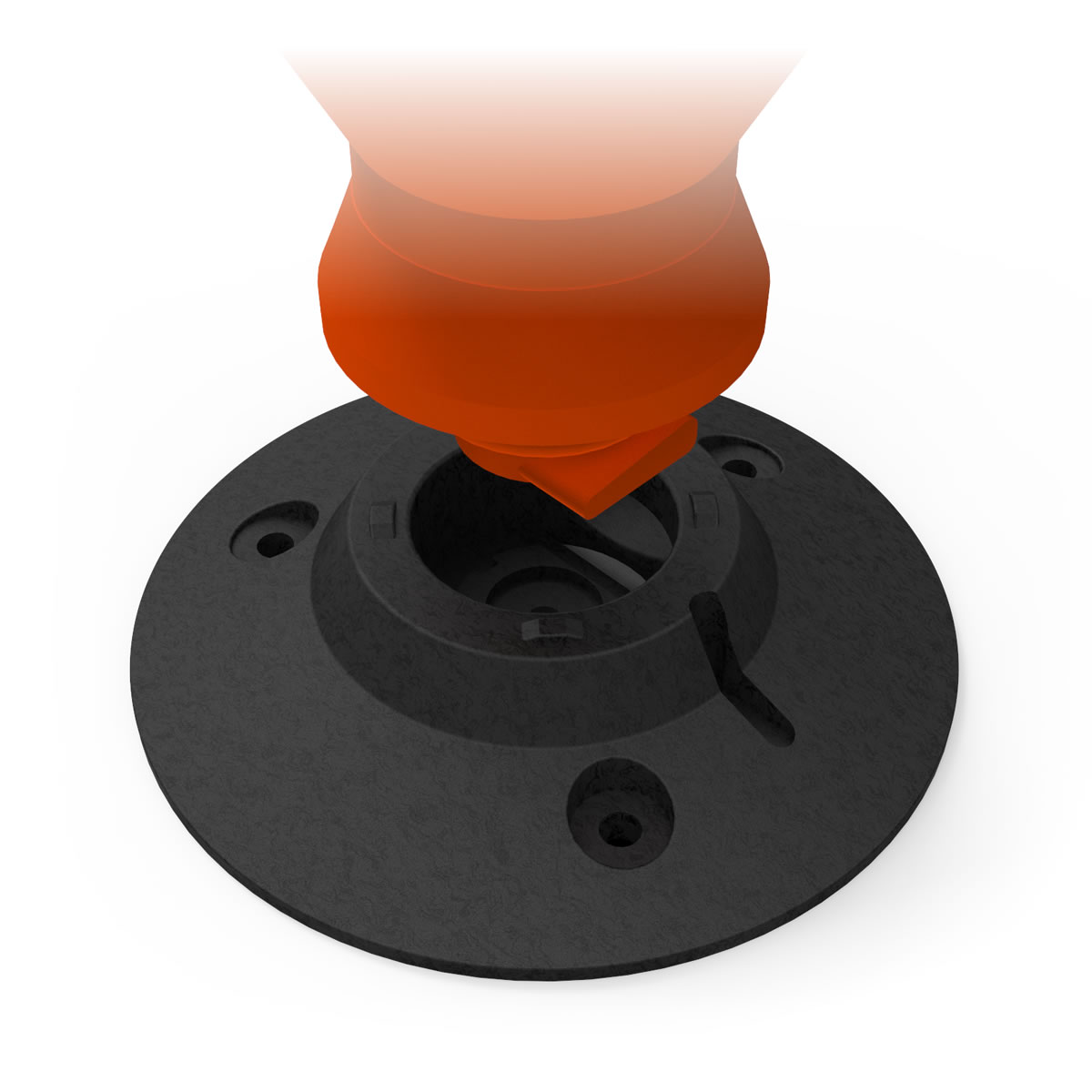 Hard Wearing Base
The base is made from recycled PVC, this is the same material that our speed bumps are made from. They are designed to be run over hundreds of times without showing any strain. This makes the bumper bollard great for closing off areas of parking lots to reserve space for events or snow storage. When not needed there is no need to remove the bases, they can be left in situ ready for next time.
---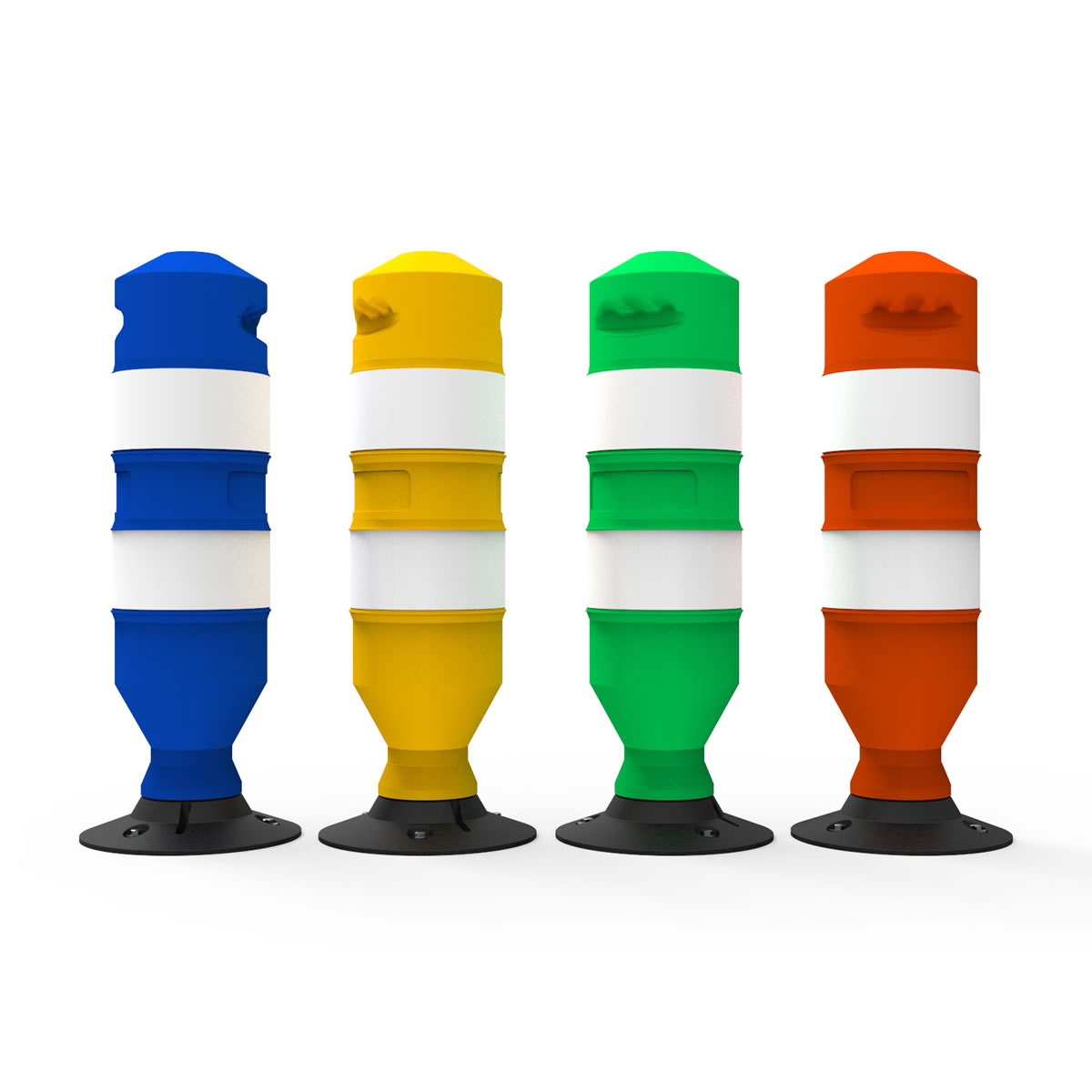 Custom Colors & Branding
Our standard colors include Orange, Green Blue and yellow. We are able to produce this plastic bollard in custom colors to suit your corporate needs. This may be to match company branding or to fit in with safety color coding systems that you may have. If you have any requirements for custom items, please contact our sales line on the number shown above.
---
A Great Alternative To Metal Bollards
Metal bollards can cause massive damage to vehicles, even if they just scrape them. The Bumper bollard being made from plastic is less likely to cause serious damage to vehicles, yet will still indicate to a driver that something is wrong.
Metal bollards are essential in some applications where vehicle restraint is needed, for many applications our product will make a great alternative. It will not rust, and will not cause excessive vehicle damage.
---
Need Assistance?
Struggling to choose the right delineator or channelizer for your needs? Give us a call at (800) 671-9662 where our trained sales team will be happy to assist you. Our sales staff will be able to discuss your needs and find the right product for your needs. They are also the right people to speak to regarding bulk pricing discounts.
---
Customers Who Viewed This Page Also Viewed
---
Specifications
Certifications
ExactPhoto
✔ (The photos are of the actual product type that you are ordering)
ExactSpec
✔ (The specification has been independently checked for accuracy)
Conforming Standards
Reflectors
Micro Prismatic Retro-Reflective PVC Sheeting
Dimensions
Diameter
Post: 7.87" - Base: 10.82"
Height
Overall: 29.53"
Weight
Per Unit
~5.6 lbs
Material
Color
Orange, Yellow, Green, Blue
Type
Post: Virgin PVC (UV Stabilized Low Density Polyethylene) - Base: Recycled PVC (Polyvinyl-chloride)
Miscellaneous
Customization
Color, Custom stickers
Eco-Friendly
100% Recyclable
SKUs
12920 12921 12922 12923 12924 12925 12926 12927
Shipping
Per Pallet
60 Bollards
---
Downloads
---
Q & A
Be the first to ask a question.