Call for volume discounts!
(800) 671-9662
---
Distributor Pricing Available

Call Us!

Volume Discounts

Buy More, Pay Less

Zero Sales Tax

Order Online

Secure Shopping

High Security Checkout
---
---
Availability:

In Stock

Brand: Yodock
Yodock® Aerocade Barrier System
The Yodock®Aerocade is a low-profile, water-filled, highly visible, collapsible channelization specifically designed for the aviation industry. It can be used to delineate work zones for maintenance on airport runways and taxiways where air traffic would need to be directed, diverted, channelized or closed off.
It is FAA (Federal Aviation Administration) approved with advisory circular 150/5370-2F.
Additional accessories include warning flags and lights can be added for extra visibility.

---
Key Features:
Approved by the Federal Aviation Administration - The Aerocade complies with FAA Advisory Circular 150/5370-2F requirements.
FOD Free - Each barrier is checked and is free of any foreign object debris.
Jet Blast Resistant - Once filled with water, each barrier is will withstand engine thrust wind.
Reflective Shevron Sheeting - Each barrier has four reflective strips for low light visibility.
Stackable - Aerocades interlock and stack on top of each other for efficient storage and palletization.
Lightweight and Easy to move - no need for heavy lifting equipment. Two people can move empty barricades with ease.
Forklift Lifting Points - Allow the Aerocade to be lifted easily with a standard forklift if filled with water.
Safety Lighting Recess - Securely mount roadside lamps into the barrier to improved visibility in the dark.
Flag Holes- Bolt the barricade down to ensure it never moves from its position.
Fence Panels - These as mentioned above are excellent for improving security.
---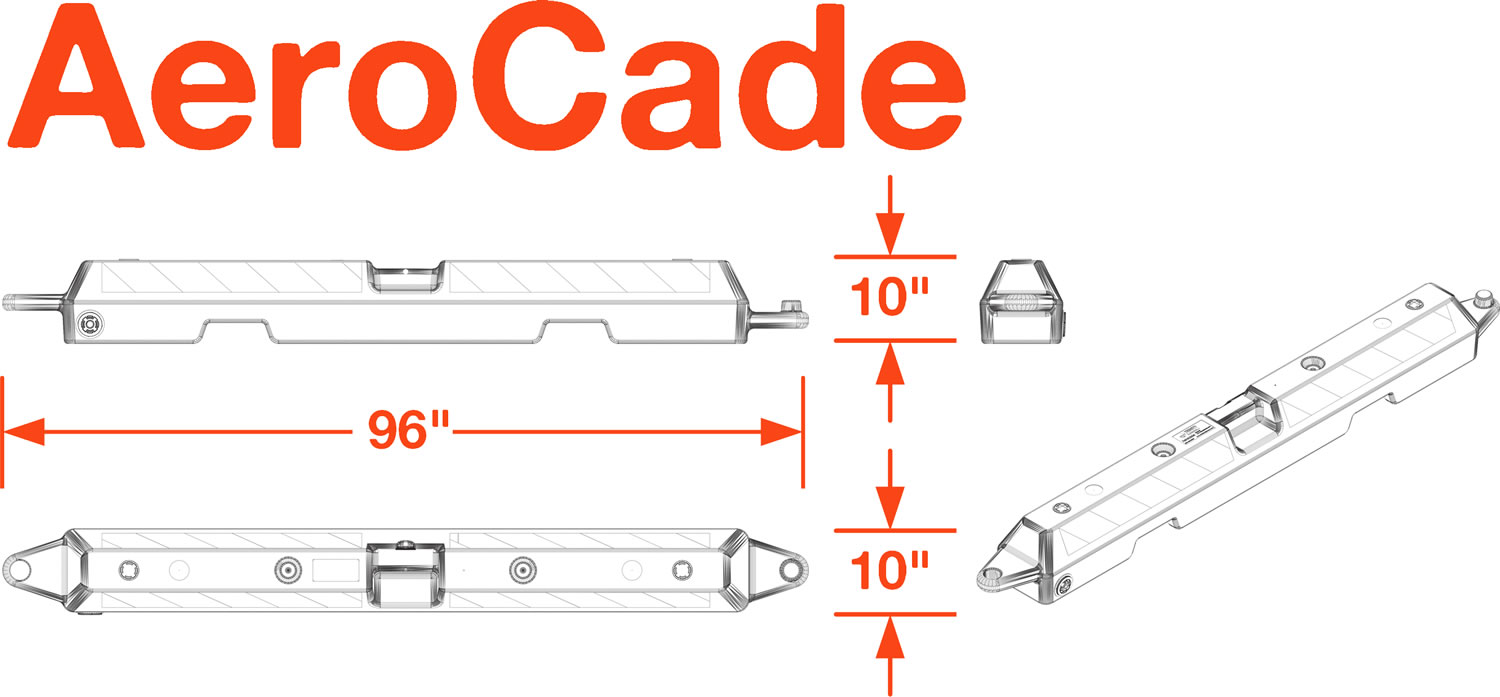 ---
Why Buy The Yodock Aerocade From Start Safety?
We will ensure you get the right deal at the right price, saving you time and money. If you have any questions regarding the range, call our expert sales team on (800) 671-9662. They will ensure you get the right Yodock barrier for your needs, at the right price.
---
Customers Who Viewed This Page Also Viewed
---
Specifications
Certifications
ExactPhoto
✔ (The photos are of the actual product type that you are ordering)
ExactSpec
✔ (The specification has been independently checked for accuracy)
---
Downloads
---
Q & A
Be the first to ask a question.