Call for volume discounts!
(800) 671-9662
---
Distributor Pricing Available

Call Us!

Volume Discounts

Buy More, Pay Less

Zero Sales Tax

Order Online

Secure Shopping

High Security Checkout
---
---
RollerSafety 250 Belt Barrier System
The RollerSafety 250 is a brightly colored brother of the RollerPro barrier. If you are working in an environment where barriers need to be frequently moved and redeployed then the RollerSafety system may be just what you need.
The bright color of the safety range of belt barriers makes them ideal for use in commercial environments when cleaning is in progress or around machinery. The vibrant colors of the posts and belts allow them to be easily seen from forklift trucks and other equipment.
The key difference between the RollerSafety 250 and the rest of the safety range is its inbuilt roller. This roller makes moving the barrier ultra-easy. The post can just be tilted to one side and wheeled along to where it is now needed.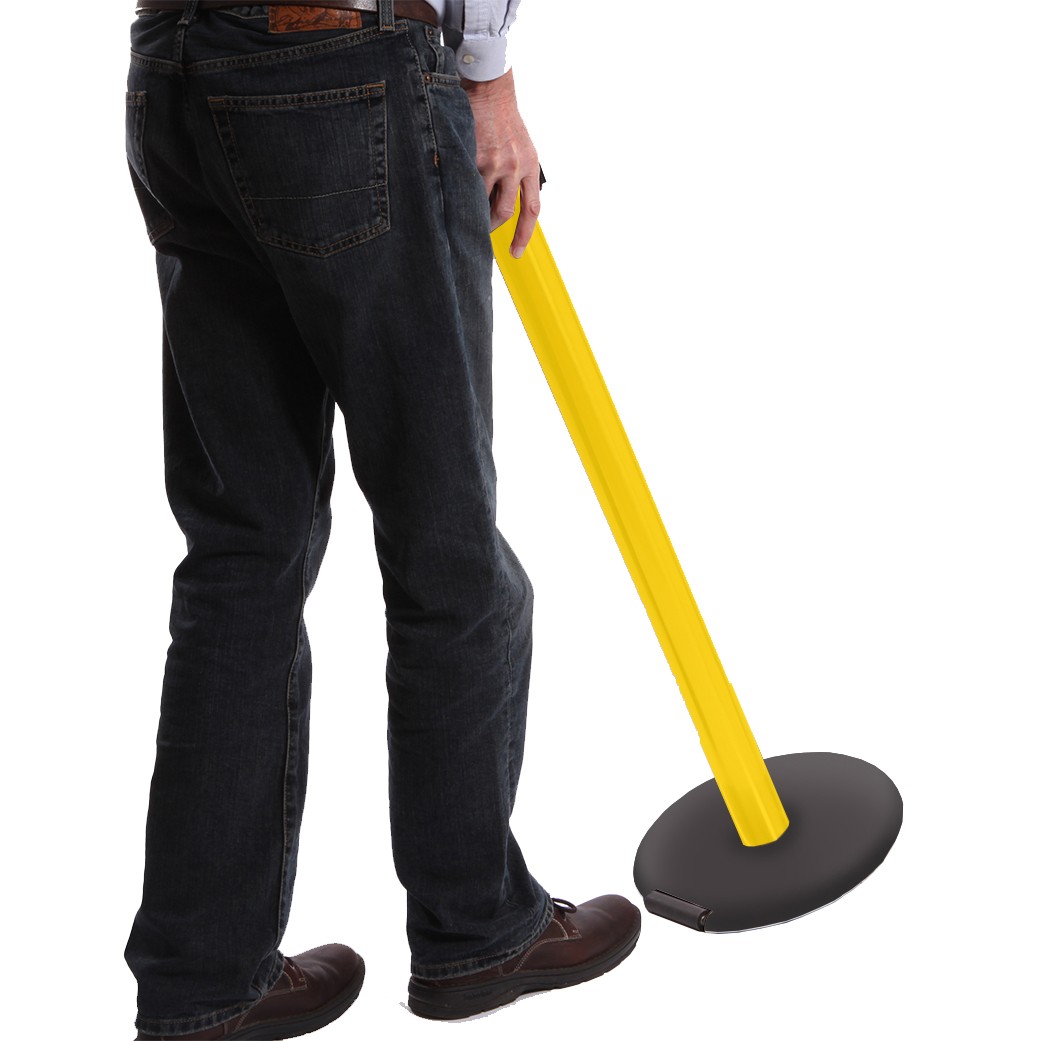 ---
Other Features Of The RollerSafety Range
Vibrant Colored Posts - The posts of the barrier system are brightly colored to make them easier to see.
Roller Built Into Base - Very easy to move from point to point and re-arrange when needed.
Low-Profile Base - Solid cast iron base sits low to the ground minimizing any trip hazard.
Belt Brake & Slow Down System - If the belt is released it slows down and will not "whip" back into the parent unit.
Universal Clip - The belt clip is a universal design that can be used with all major brands of belt barriers.
Accidental Release Protection - The clip on the belt has a simple locking tab that prevents it from being accidentally disconnected.
Four-Way Connection - Conned in up to four directions from a single center post.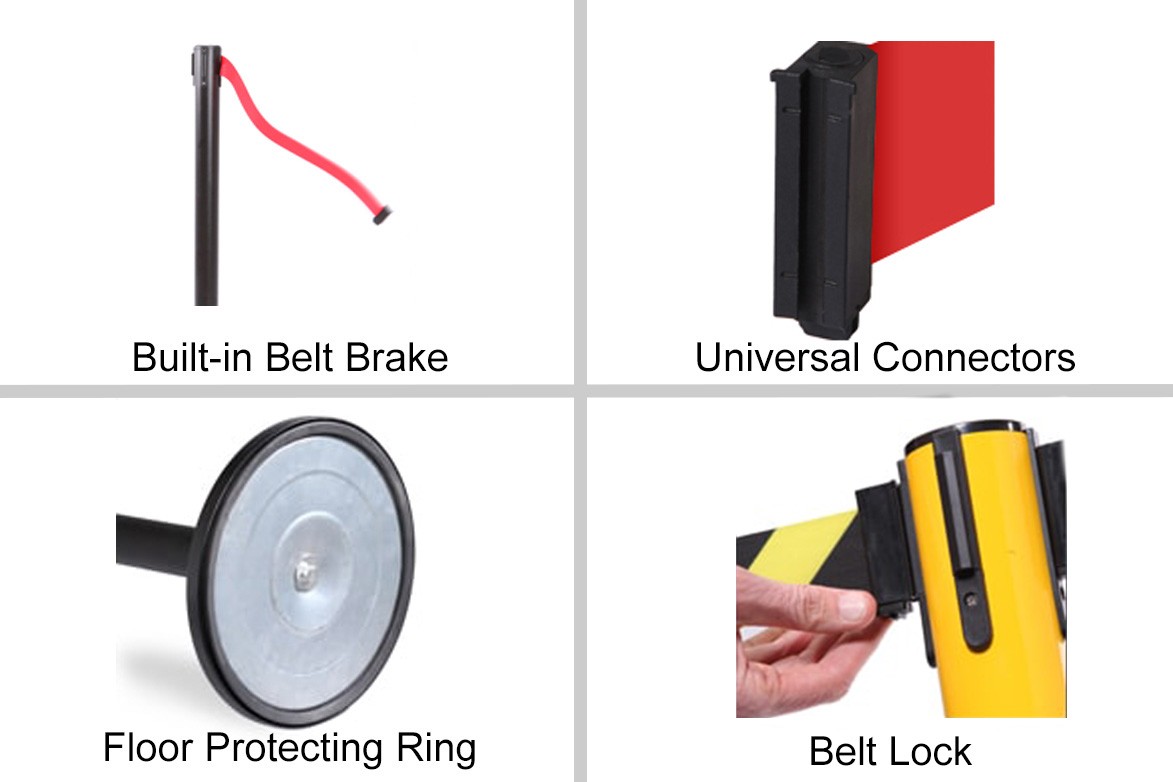 ---
The Complete RollerSafety System
There are other RollerSafety models available within the range. We have detailed these out below;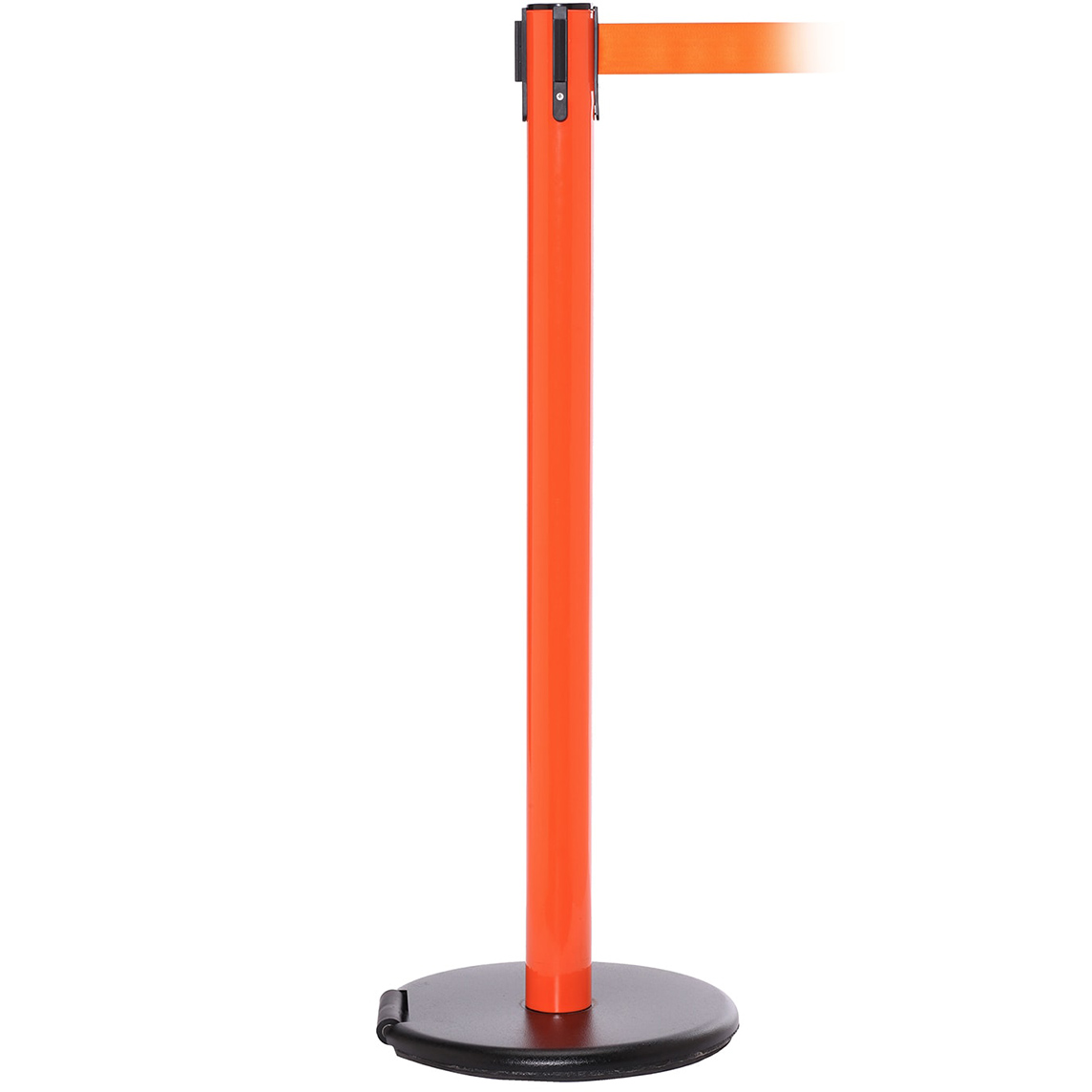 RollerSafety 250
This belt barrier has an 11' or 13'. The post is also 2" in diameter.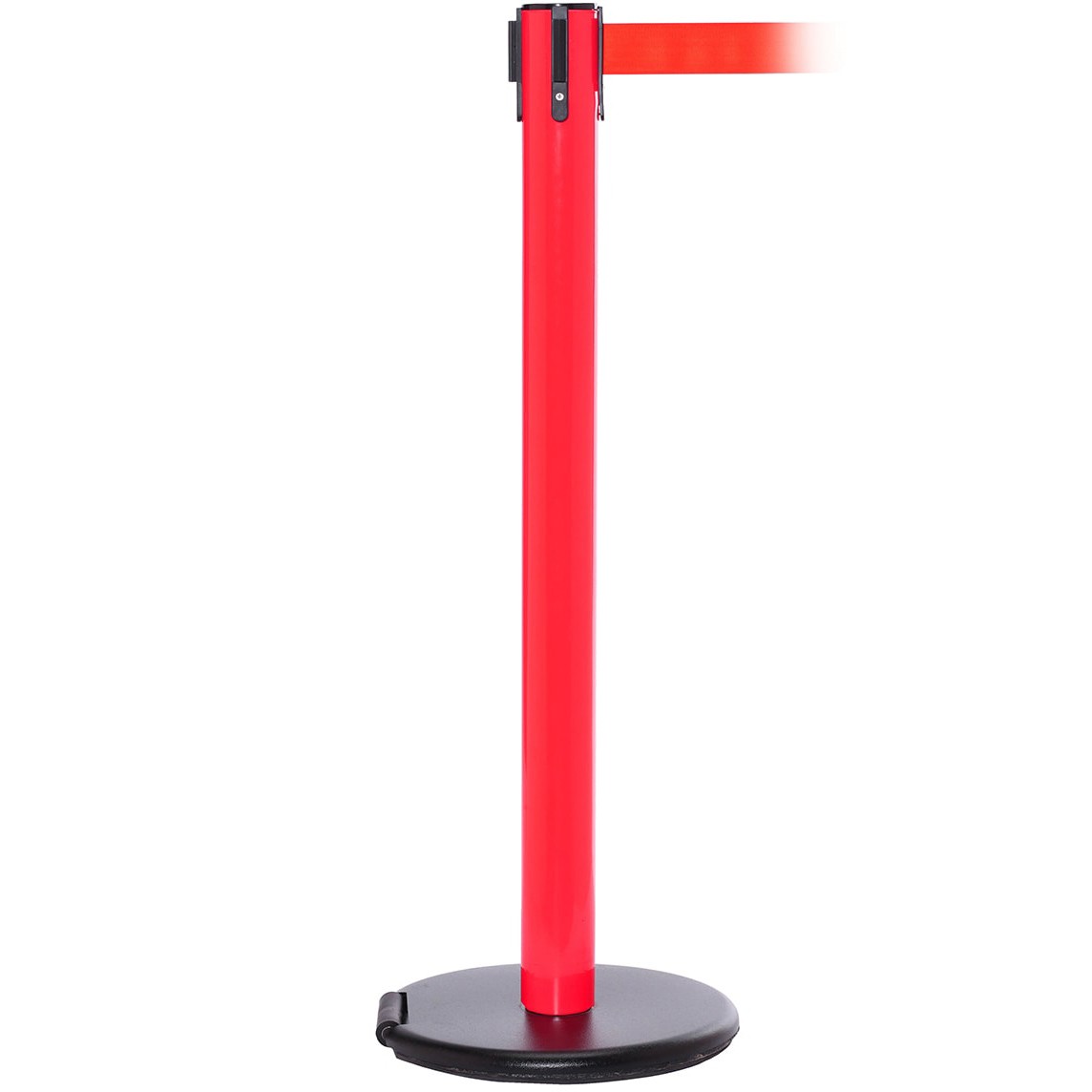 This barrier has a 16' belt. To facilitate this longer belt, the post is 3" in diameter and the base a little more substantial at 22lbs.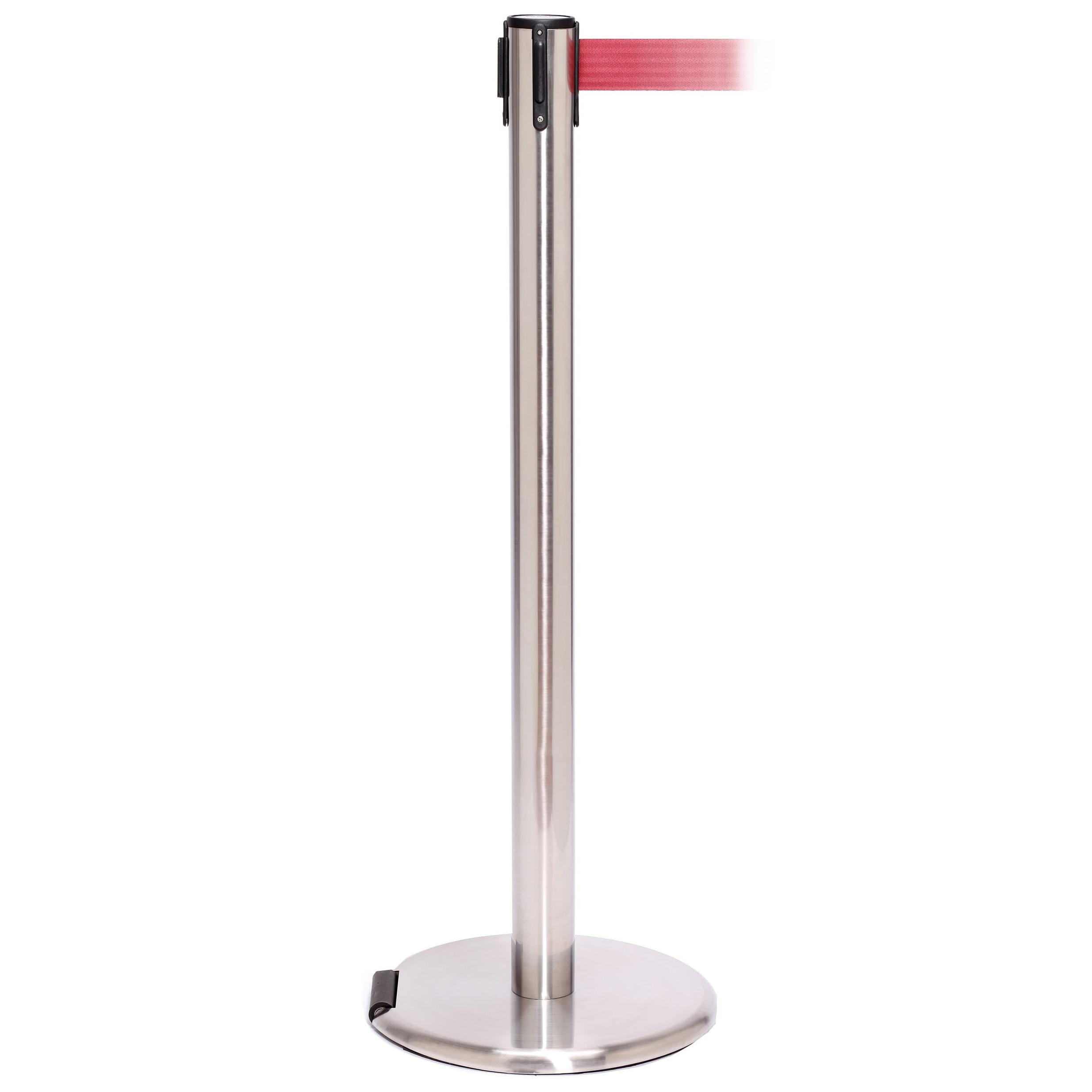 Want something a little less bright, but still featuring a roller, check out the RollerPro range of barriers.
---
Customized To Your Needs
All of the above options can be selected with a variety of post and belt colors. If you cannot see the exact combination, you need and require a large quantity we can have them made especially for you!
Call Today To Discuss Your RollerSafety Needs
You can call our sales team on (800) 671-9662 to discuss your requirements and ask any questions you may have. Our sales team are on hand to speak to during office hours every weekday. If you have any questions outside of this time, you can drop us a message on our chat system.
Notes When Ordering
The RollerSafety is not intended for outdoor use
Ships flat packed with one or two stanchions per carton
---
Specifications
Dimensions
Base Width
14"
Belt Length
11' or 13'
Height
40"
Belt Height
2" or 3" (13' length unavailable with 3" belt height)
Post Diameter
2"
Weight
Per Unit
21 lbs
Miscellaneous
Customization
Custom Printed Belt ArtWork
---
Downloads
---
Q & A
Be the first to ask a question.