Call for volume discounts!
(800) 671-9662
---
Distributor Pricing Available

Call Us!

Volume Discounts

Buy More, Pay Less

Zero Sales Tax

Order Online

Secure Shopping

High Security Checkout
---
---
Telescopic Crossbar for Sentinel Goalposts Range
This is the Telescopic Crossbar used for our Sentinel Goalpost Height Restriction Kits. Need to swap your bunting for something more rigid? Order your Crossbar from here!
Depending on your installation, sometimes, your bunting can sag. Our crossbar allows you to swap out for something more rigid where you may need to define the height more clearly and want more positive confirmation. Each pole can extend from 6 to 25 ft and should be used with your upright telescopic poles. The telescopic crossbar is made from non-conductive fiberglass, durable nylon hand clamps and aluminum ends. Always read the instructions for each kit before installation.
Features
Extends from 6 to 25 feet
Insulated to over 75kv
Fast deployment
Lightweight to transport
Unique "Anti-Pinch" clamping system
High visibility red and white color
---
Need further information on our Sentinel Goalposts?
Speak to our sales team on (800) 671-9662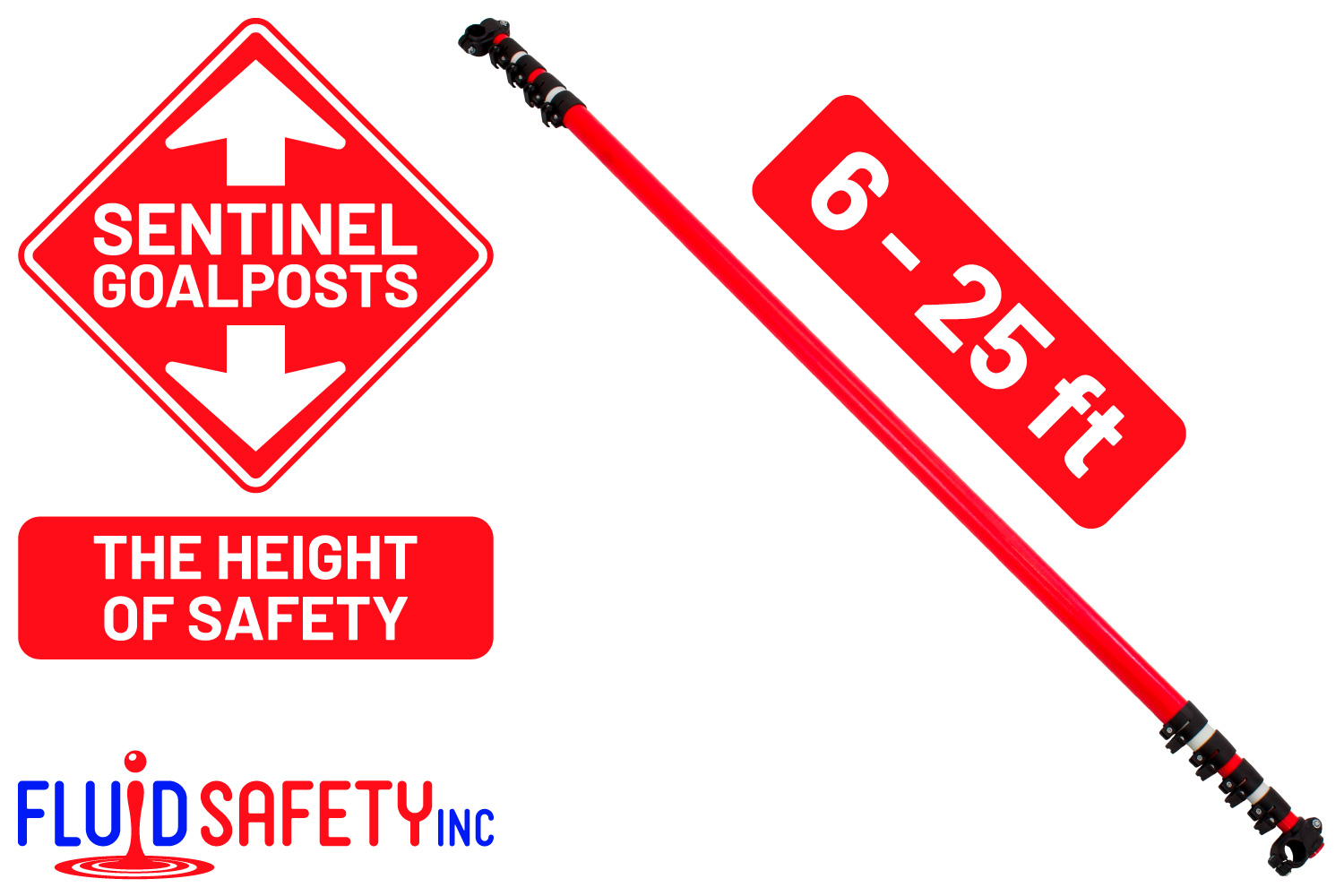 ---
Order additional parts to make up your own kits
---
Customers Who Viewed This Page Also Viewed
---
Specifications
Certifications
ExactPhoto
✔ (The photos are of the actual product type that you are ordering)
ExactSpec
✔ (The specification has been independently checked for accuracy)
Dimensions
Diameter
Smallest Telescopic Pole: 1.2 inches, Largest Telescopic Pole: 2 inches
Height
2.2"
Length
72 - 300"
Width
2.4"
Weight
Per Unit
11lbs
Material
Color
High Visibility Red and White alternate sections
Type
Fiberglass with Nylon hand clamps
Packaging
Height
5.5"
Length
78"
Width
5"
---
Downloads
---
Q & A
Be the first to ask a question.