Call for volume discounts!
(800) 671-9662
---
Distributor Pricing Available

Call Us!

Volume Discounts

Buy More, Pay Less

Zero Sales Tax

Order Online

Secure Shopping

High Security Checkout
---
---
Red & White Pendant Safety Flagging (Bunting) - 82 feet
This product is primarily used with our Sentinel Overhead Goalpost kits. If the flagging supplied with your set has become damaged or has been lost, this 82ft of bunting is ideal as a replacement.
Also known as safety flagging, this bunting with red and white pendants is designed for use around work sites, warehouses, and wherever a light-duty barrier system is required. It is an excellent alternative to rope, which can "disappear" visually into the background. The rectangular high visibility flagging catches the eye and allows pedestrians, drivers, and other passers-by to gauge how far away distance away the restriction is.

Simple to deploy the pendant-style bunting can be wrapped around posts, poles, cones, or just about anything.
The pendant flags suspended from the cord are red and white and made of Polyvinylchloride so are long-lasting and weather-resistant.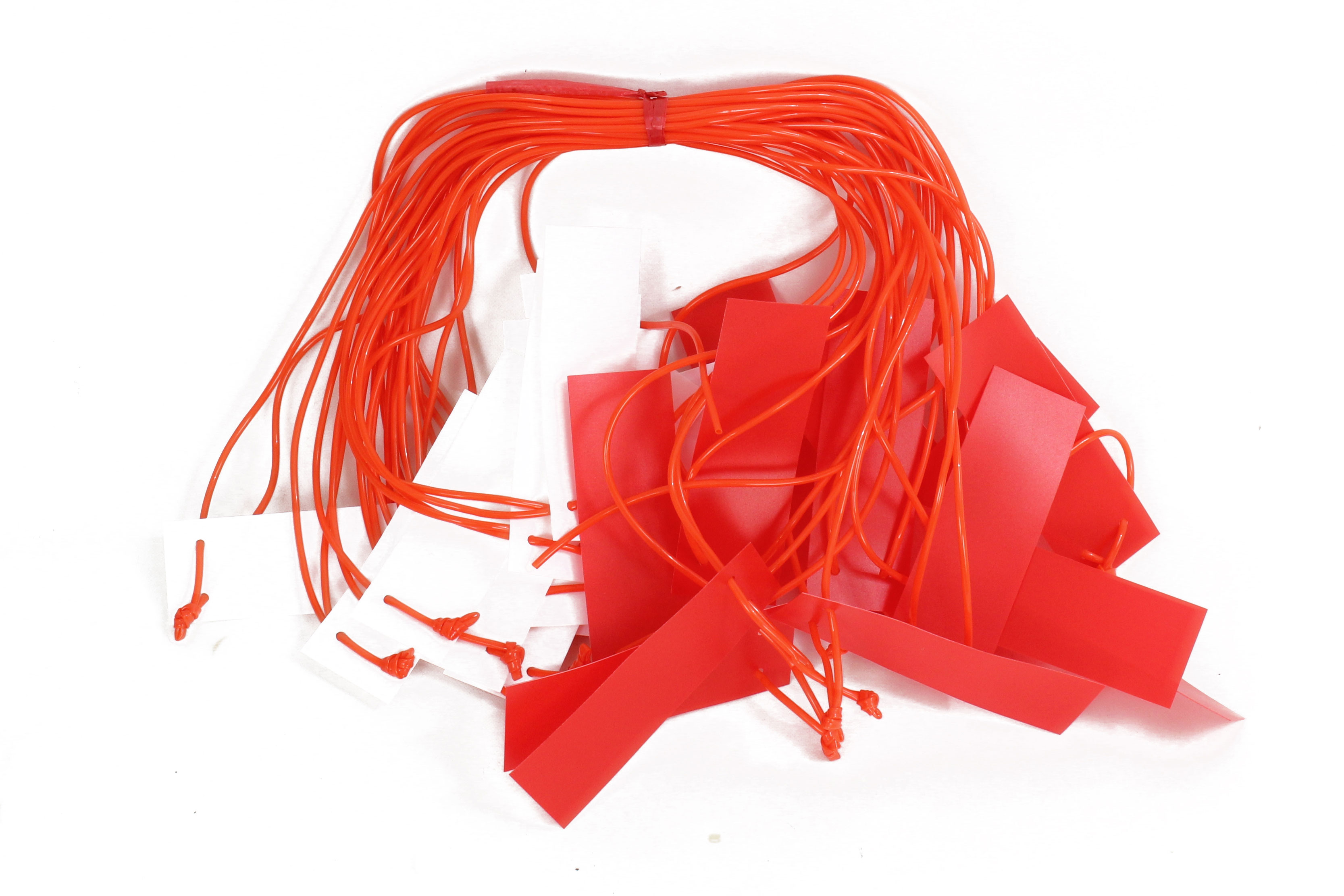 I Have Questions About These Goalpost Safety Flags!
Give us a call on our sales line (800) 671 9662; our sales team is happy to help with any questions that you may have about this product or any of our other products.
---
Customers Who Viewed This Page Also Viewed
---
Downloads
---
Q & A
Be the first to ask a question.