Call for volume discounts!
(800) 671-9662
---
Distributor Pricing Available

Call Us!

Volume Discounts

Buy More, Pay Less

Zero Sales Tax

Order Online

Secure Shopping

High Security Checkout
---
---
Metro Ballast Base
This is the stability base used for our Sentinel Goalpost Height Restriction Kits. Order extra Metro Ballast Bases from here!
The new plastic ballast base is the best option if you intend to temporarily deploy as there are no fixtures or fittings required by filling the Metro ballast base with water to yield 242 lbs in weight for robust stability. Constructed from polyethylene, it is extremely resilient and allows for continual use in harsh environments. Each unit is water tested in production and fully windspeed tested by MIRA.
Features
242lbs of ballast once filled (27 Gallons)
Fast deployment
No permanent fixtures are required over a steel base
Lightweight to transport
Completely recyclable
---
Need further information on our Sentinel Goalposts?
Speak to our sales team on (800) 671-9662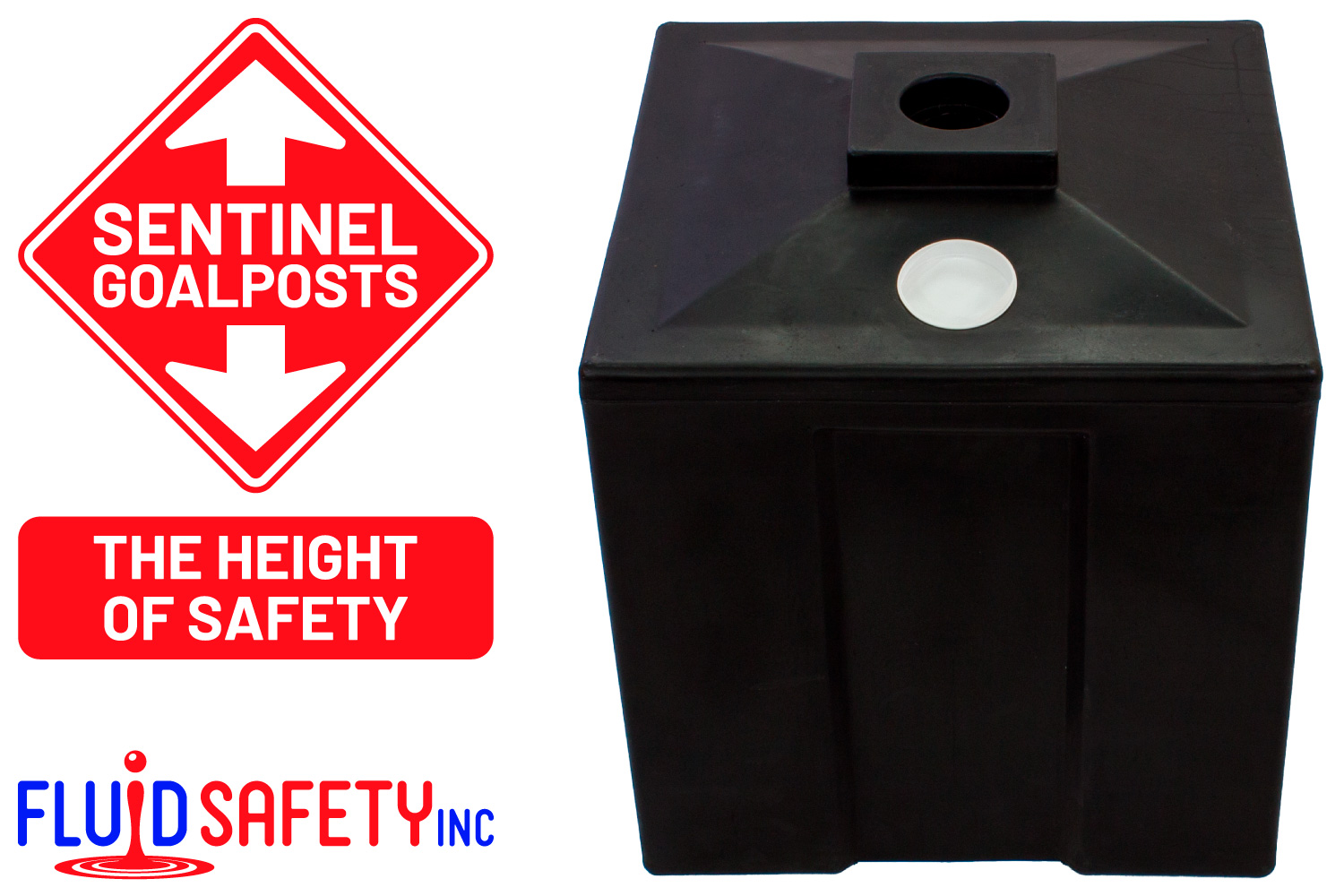 ---
Order additional parts to make up your own kits
---
Customers Who Viewed This Page Also Viewed
---
Specifications
Certifications
ExactPhoto
✔ (The photos are of the actual product type that you are ordering)
ExactSpec
✔ (The specification has been independently checked for accuracy)
Conforms
MIRA wind speed tested Metro Block base up to 50mph with a telescopic pole
Dimensions
Height
21"
Length
19.5"
Width
19.5"
Weight
Per Unit
15lbs
Load Capacity
Per Unit
242 lbs (Fill with 27 gallons of water)
Material
Color
Black
Type
Polyethylene
Miscellaneous
Customization
Optional colors available on request
---
Downloads
---
Q & A
Be the first to ask a question.