Call for volume discounts!
(800) 671-9662
---
Wholesale Pricing

Give Us A Call!

Expedited Shipping

Available Upon Request

Zero Sales Tax

Order Online

Secure Shopping

High Security Checkout
---
This product has a minimum quantity of 48
---
Temporary Fence Panel Bases - Fence Anchor
The diameter of fence holes is 1.5"
The Fence Anchor has been extensively tested and proven time and time again to be stronger and more durable than other rubber, concrete, and recycled temporary fence bases on the market. To see just how tough these fence feet are, take a look at our destruction test video below.
The lifetime value of our composite means that you will rarely have to replace your inventory, saving you time and preserving your investment.
Stacking Design
Shipping heavy, bulky items around the USA is not cheap, for this reason, it is important that every space within a truck or container is used. These temporary construction fence feet neatly stack on top of each other saving space, and decreasing transport costs.
---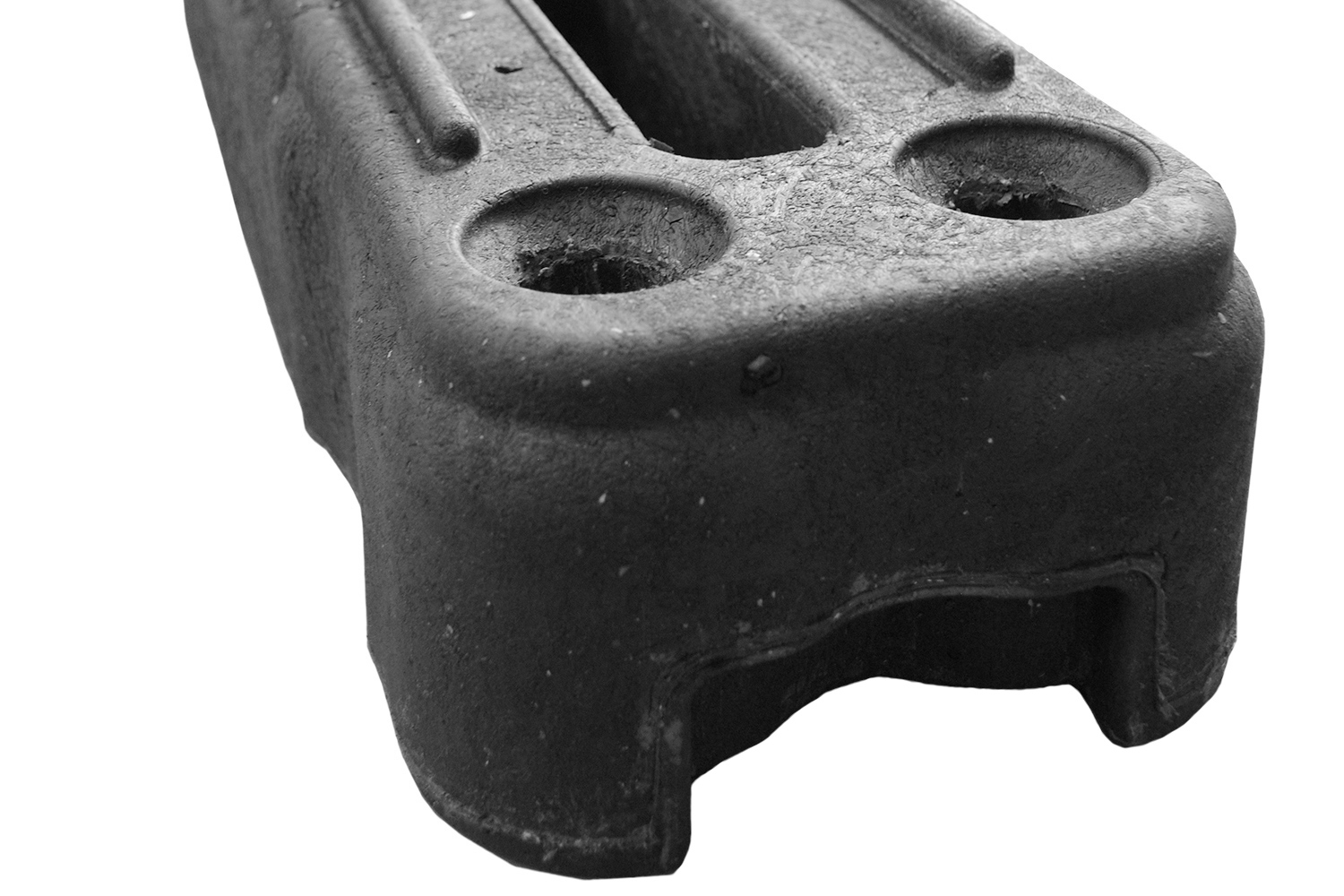 One Piece Design
Boasting high durability and strength, the one-piece design ensures a secure and stable foundation for all standard fence panels. With specially designed handles on either side, which allows carrying with ease.
---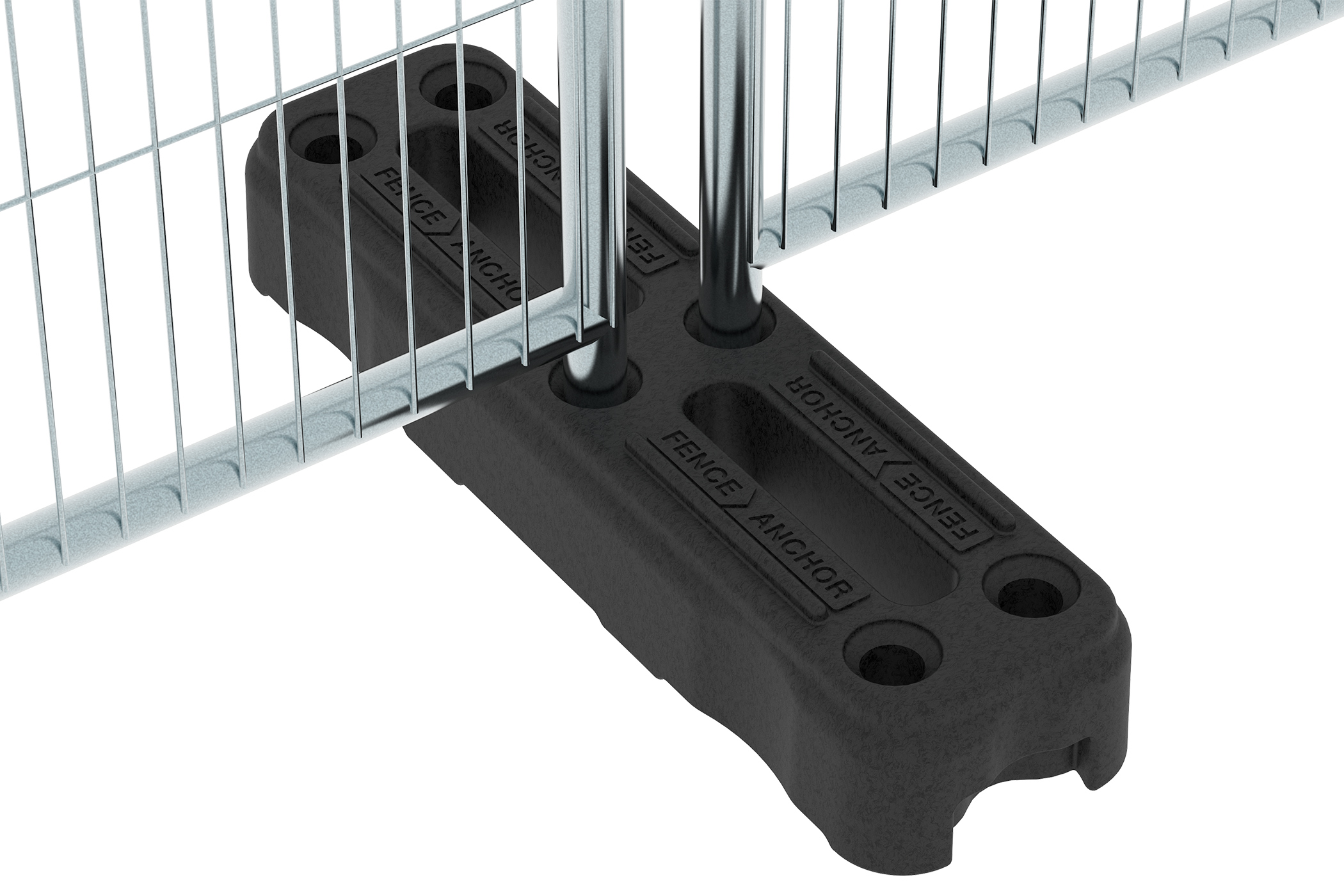 Highly Compatible
The design features six holes to accommodate 1.5" diameter fence legs. This makes the Fence Anchor compatible with many types of Harris and temporary construction fencing.
---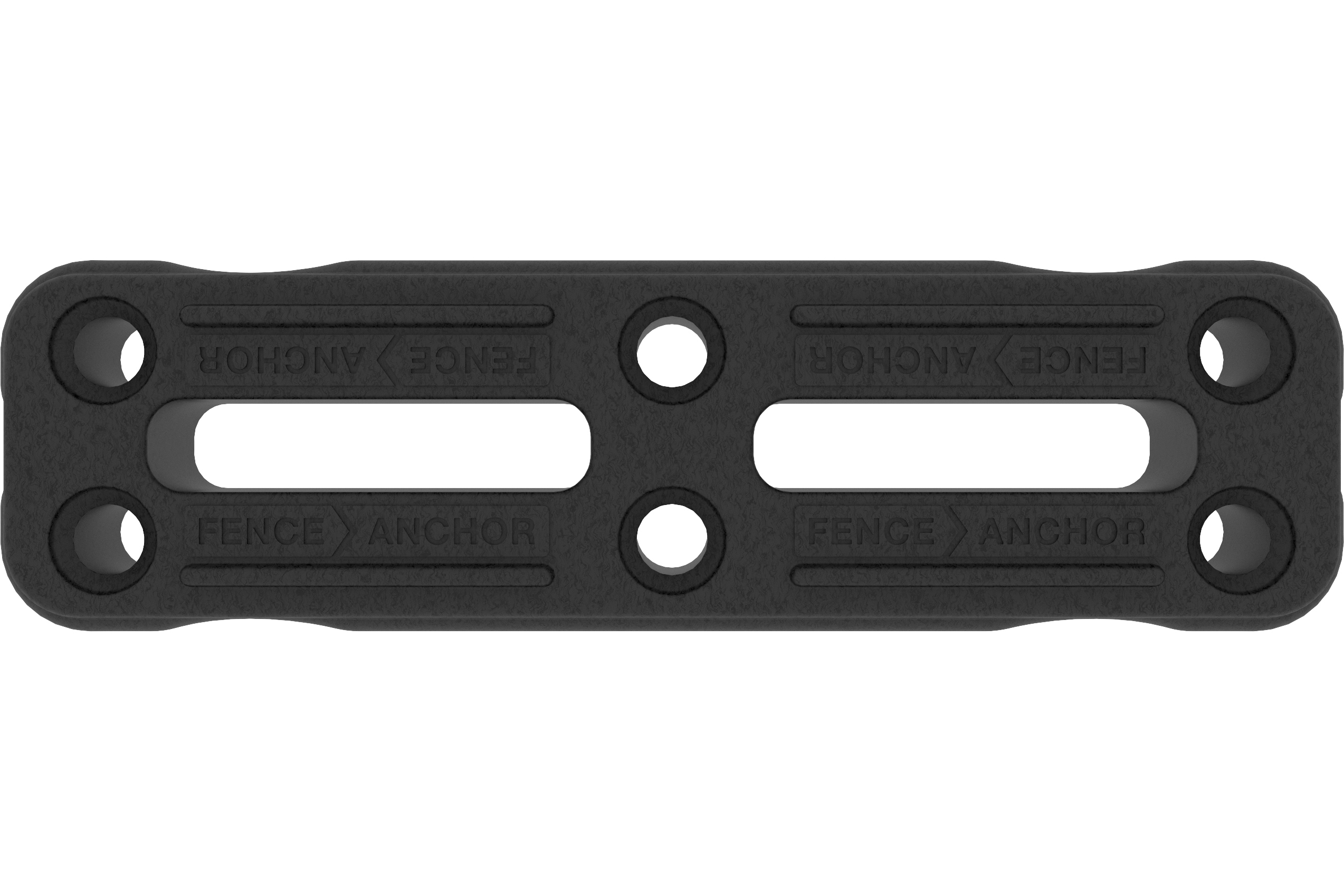 Fork Lift Slots
Moving fence feet around on site should not be a laborious task, for this reason, each fence foot incorporates two forklift "slots" allowing for easy lifting and transportation from the pallet to the drop point where the feet are to be used.
---
Single Man Lift
Some older products are so heavy that they require 2 men to lift or even a crane to move them into position. These fence feet weigh in at 39lb so can easily be moved by a single person. Ensuring that you are not wasting labor or putting workers at risk.
Applications
Events
Concerts
Construction
Crowd Management
Demolition
---
Custom Colors Available
We can brand this block in almost any color to suit your brand or organization's needs and requirements. A minimum order quantity and extended delivery time may apply.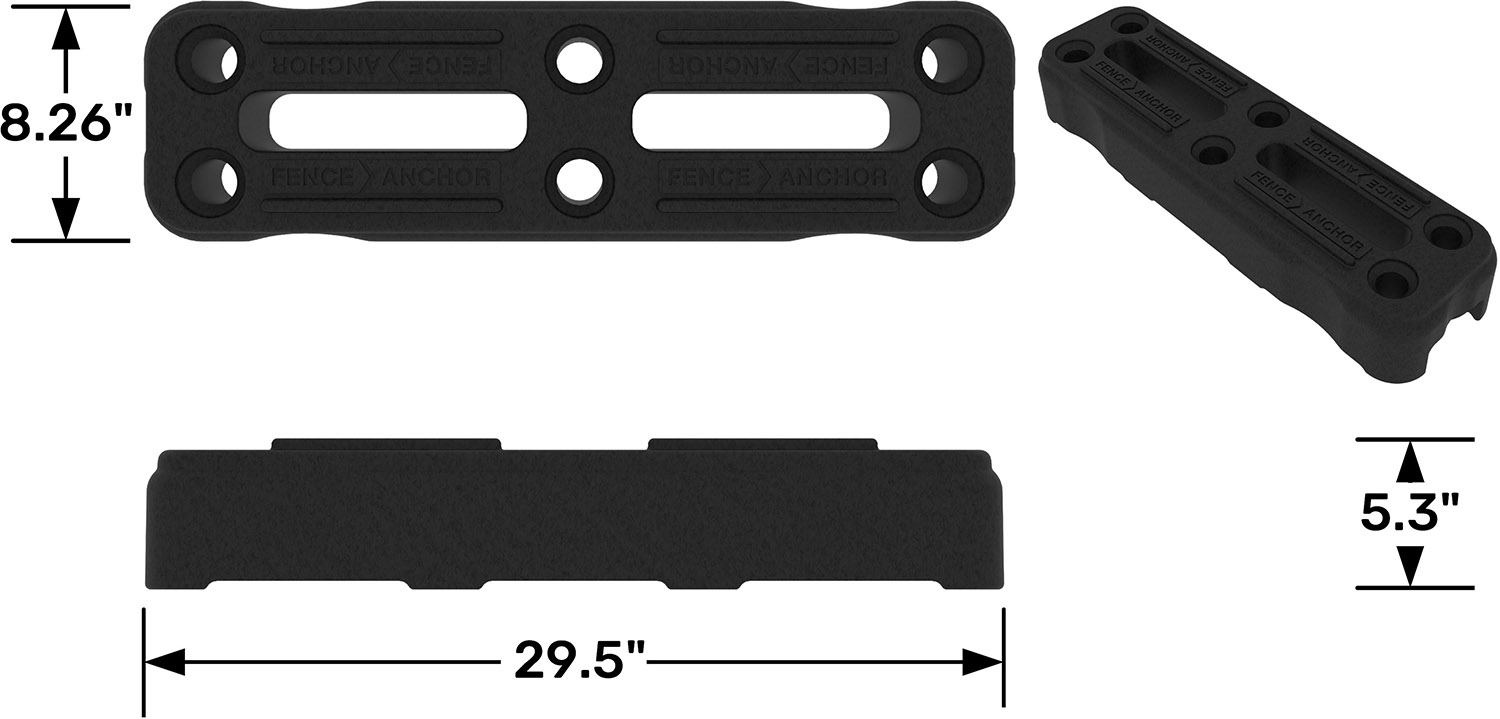 Need Assistance?
If you need assistance in choosing the right temporary construction fence foot for your needs, or if you need further information about the Fence Anchor then please call our expert sales team at (800) 671-9662.
---
Customers Who Viewed This Page Also Viewed
---
Specifications
Certifications
ExactPhoto
✔ (The photos are of the actual product type that you are ordering)
ExactSpec
✔ (The specification has been independently checked for accuracy)
Dimensions
Diameter
1.5" Hole inserts
Height
5.3"
Width
8.26"
Weight
Per Unit
39 lbs.
Material
Color
Black
Miscellaneous
Eco-Friendly
100% Recyclable
Packaging
Length
29.5"
Shipping
Per Pallet
48
---
Downloads
---
Q & A
Be the first to ask a question.