Call for volume discounts!
(800) 671-9662
---
Distributor Pricing Available

Call Us!

Volume Discounts

Buy More, Pay Less

Zero Sales Tax

Order Online

Secure Shopping

High Security Checkout
---
---
Oxford Lantis Barrier - Recycled Plastic Barrier
The Lantis Barrier is a recycled plastic barrier fence. With the ability to be used in parades, sporting events, ticketing lines, and many more uses, it's a versatile solution and replacement to steel pedestrian barriers.
Made from Recycled Plastic
With such a focus on the environment, Oxford Plastics wanted to ensure we are able to produce a product using PCR (Post-consumer resin). PCR is an environmentally-friendly option that many manufacturers are using in support of recycling programs and to reduce their impact on landfills. The Oxford Plastics Lantis Barrier is the only barricade in the world to be made from 85% PCR.
Lightweight & Easy to Transport
Much lighter than steel barricades, the Lantis Barrier weighs just under 31 lbs. The easy-carry handles mean installers can carry up to 4 at a time. Meanwhile, the Lantis feet are designed to swivel, meaning that barriers can stack vertically instead of horizontally. The Lantis Barrier is perfect for large scale-jobs where time management is key.
Features
85% Recycled Plastic
Client Branding
Bespoke Colors
Quick to Install
Easy to Repair
Anti-Trip Feet
More durable than steel barriers
Connectors compatible with existing Oxford plastic barriers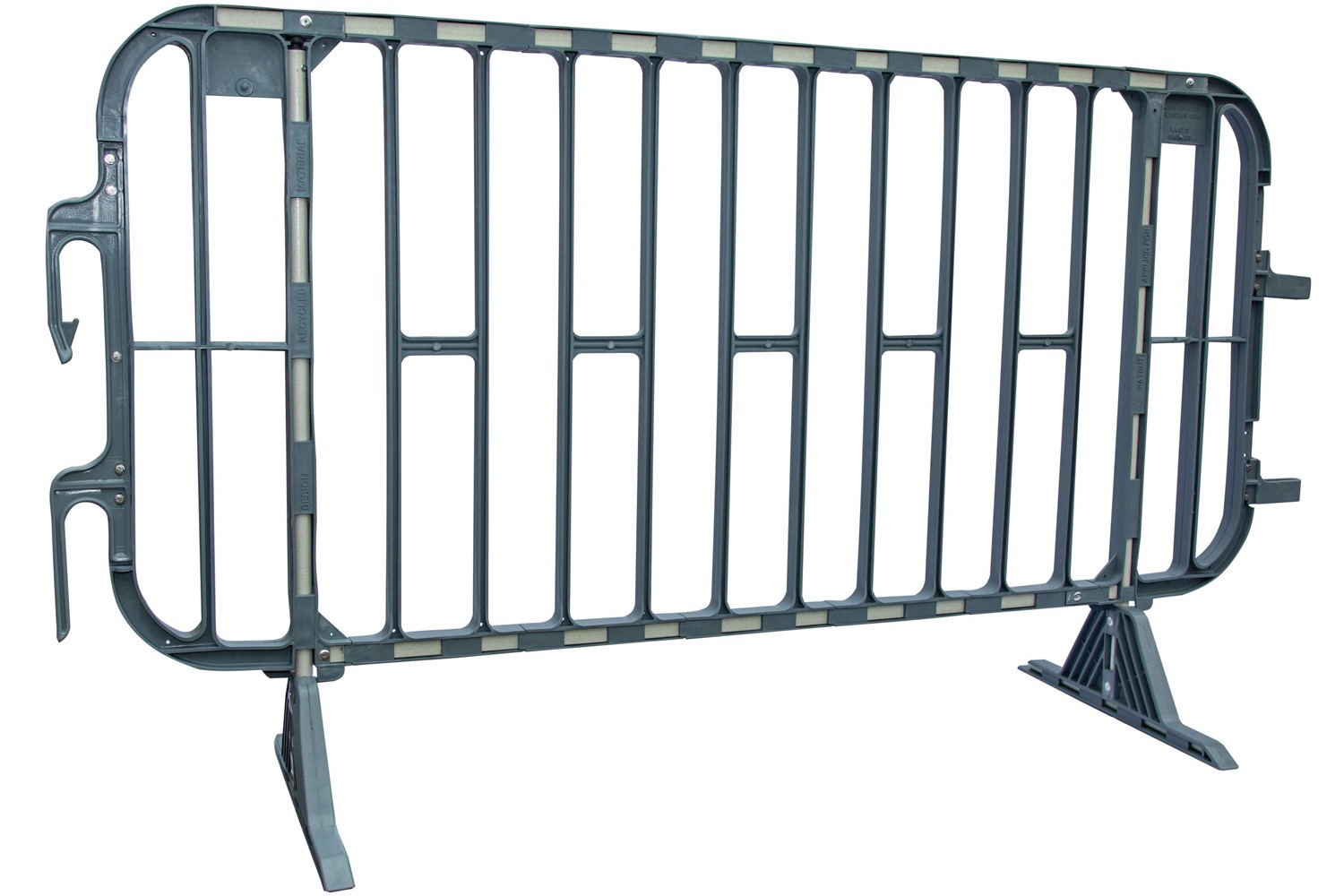 Compatible and Durable
The compatible connectors allow linking with your existing barrier fleet. The Lantis Barrier survived our rigorous testing including a 30ft drop test, a 44-ton heavy goods vehicle drive over test, and general wear and tear. Due to the composite material, the Lantis Barrier flexes back into place and is much more durable than the traditional steel barrier which bends and cracks resulting in hazardous spiked edges.
Need Further Information?
Speak to our sales team at our toll-free number (800) 671-9662
---
Customers Who Viewed This Page Also Viewed
---
Specifications
Certifications
ExactPhoto
✔ (The photos are of the actual product type that you are ordering)
ExactSpec
✔ (The specification has been independently checked for accuracy)
Dimensions
Height
43.4"
Length
83"
Width
1.58"
Weight
Per Unit
~30.9 lbs.
Material
Color
Grey as standard, MOQ RAL colors available
Type
PCR (Post-consumer resin)
Miscellaneous
Eco-Friendly
100% Recyclable
Shipping
Per Pallet
50
---
Downloads
---
Q & A
Be the first to ask a question.